Exciting news for aspiring students! The National Testing Agency just announced the official CUET 2023 Exam dates. The exam, which is a pre-requisite for admission to the Central Universities, will be held between 21st to 31st May of 2023. This is a great opportunity for students who are looking to pursue a degree from one of the top universities in the country.
The exam is conducted every year by the NTA and consists of four sections: Section 1A (13 Languages), Section 1B (19 Languages), Section II (27 Domain Subjects), and section III (General Test). It tests a student's knowledge and skills in these four areas and is used to assess the student's potential and suitability for higher education.
Get CUET online coaching by iQuanta
The exam is heavily competitive and requires a great deal of preparation. But with the CUET 2023 exam dates now announced, students have plenty of time to get ready and give their best performance!
CUET Official Notification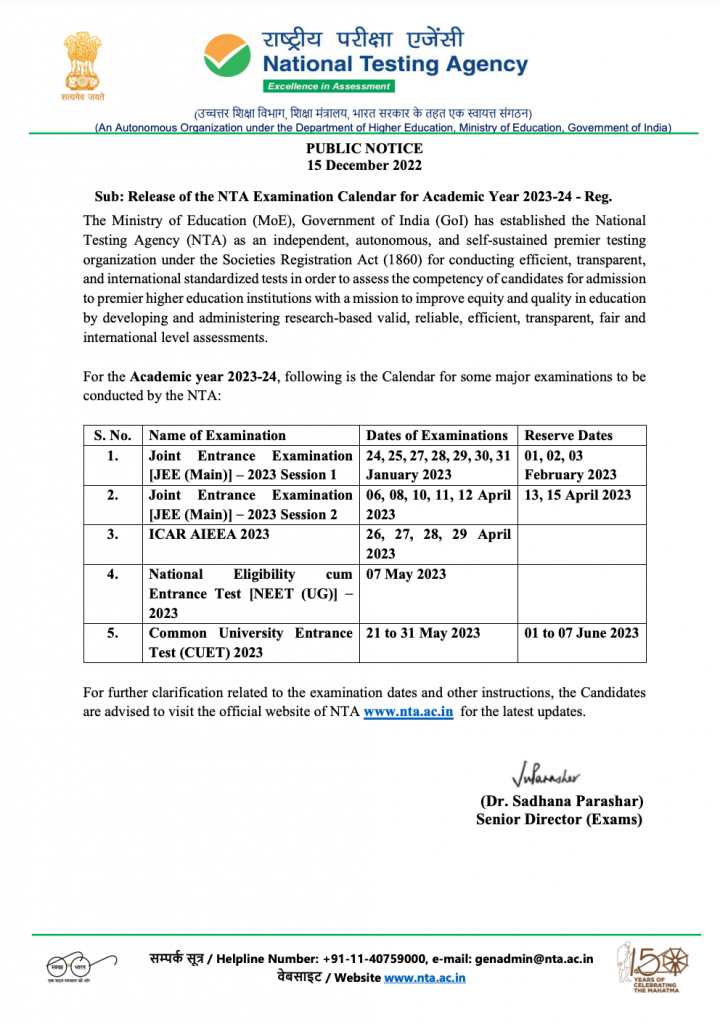 So, prepare your timetable and your strategies accordingly.
How to Register
Step 1: Visit official website (cuet.nta.nic.in)
Step 2: Click on "Registration" and register using your personal information
Step 3: After registration, login using your CUET 2023 application number and password
Step 4: Fill the form and upload required documents
Step 5: Submit the fee, and complete the process by clicking "Submit
Motivating Lines for your CUET Exam
"Exams are just a test of your knowledge and skills, not your worth as a person. Believe in yourself and give it your best shot."
"Every challenge is an opportunity to learn and grow. Embrace this exam as a chance to show what you are capable of."
"Remember that you have the ability to overcome any obstacle and succeed. Believe in yourself and you can achieve great things."
"Success is not about being perfect, it's about trying your best and continuing to improve. Embrace this exam as an opportunity to show your progress and growth."
---
In case, you have any questions or need counselling contact iQuanta's CUET counselling team at: 9289442304.
To enrol visit: https://www.iQuanta.in/after12