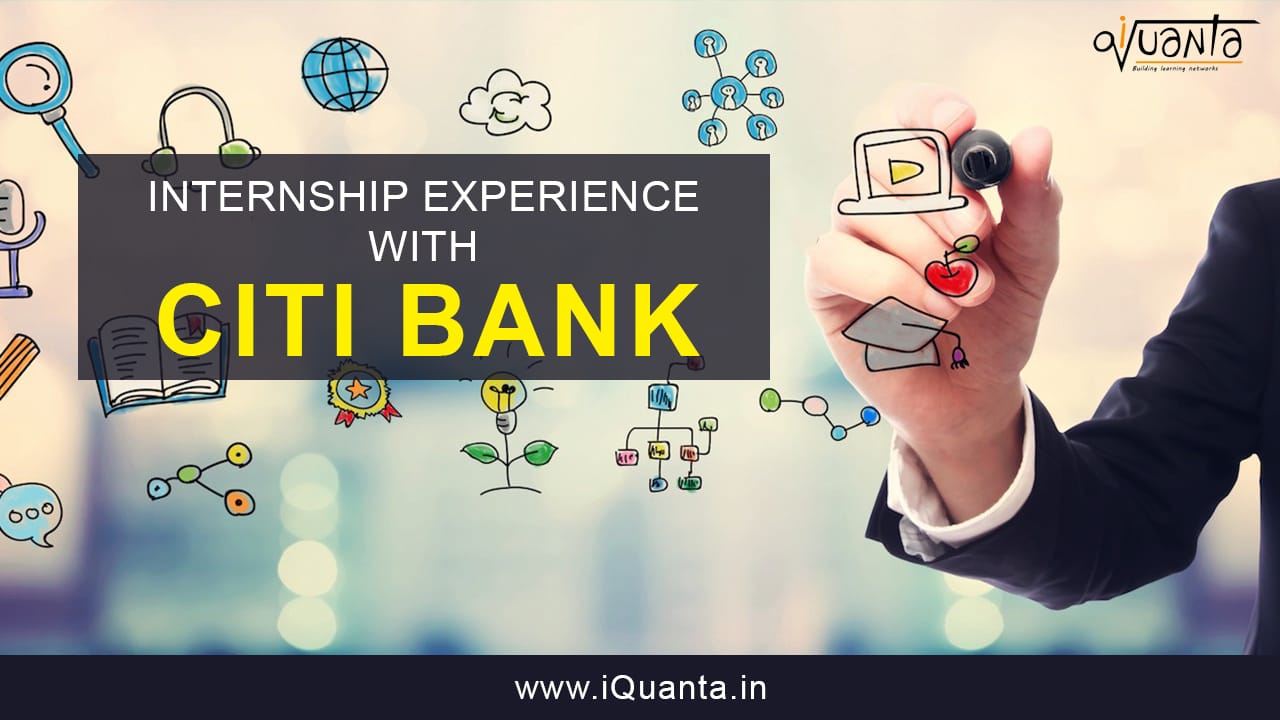 It is no secret in the world of Business schools that summer internships form a very crucial part of our learning and have the potential to set the direction to our career. I was fortunate enough to be selected by Citi Bank to be a part of their summer internship program as an analyst. Through this article, I am going to walk you through my expectations, preparations and experience before joining Citi and during my short stint there. I will share the practices and attitude I adopted which helped me bag a Pre Placement Offer.
Before it all began!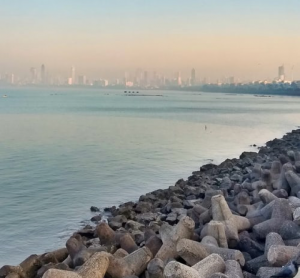 About a month before the tentative internship start date, my co-interns and I gradually spent more time with each other and got to know each other as we completed multiple formalities. At this point, I wish I could go back to spend more time with them as they would become my safe haven and place of comfort during the internship. However, we did catch up when we filled out the forms and shared our ideas on how we'd party and enjoy in Mumbai.
The Beginning
In the first week of April, we received an update that our entire internship would now be conducted virtually due to the pandemic.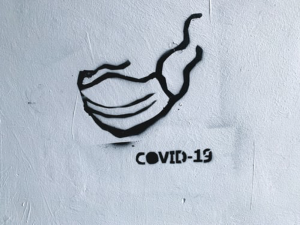 I didn't complain much as due to the ongoing crisis, summer internships of fellow students were getting canceled, and they were now looking for new opportunities. This made me realize how lucky I was because I was placed with Citi and I promised myself to give it my best shot.  I also realized that there was no room for technical errors and I invested in setting up a decent Wi-Fi connection, which is an absolute necessity.
I have listed below my top apprehensions with a virtual Internship and the way I made it work in my favor.
The Project Scope
WFH entails lack of access to confidential data which is usually used only when one is in the office. This roadblock definitely affected the kind of projects, and I was worried if I would experience constructive learning. I shared my doubts and cleared what the expectations would be from the project in my first conversation with my manager. He made me understand that instead of looking at this as a project with data constraints, I should take this opportunity to show the company an outsider's perspective, without bias from internal data. And this is what I did. I conducted primary research with multiple people and accessed reports from my college's library for my secondary research. The primary research was much appreciated as it gave a fresh perspective to the ongoing project and to my learning.
(Mis)Interpretation Of My Work
All the communication was happening online with people I had never met before. I found myself questioning if my efforts were good enough, as I could not get instant feedback, which would have been possible in an offline office scenario. To try to combat this, my teammate and I made sure we kept a daily log our tasks and learnings. We also made it a point to speak up and ask for meetings with our managers and buddies. We realized that, just like us, this was their first time too and we must be proactive to open channels of communication.
In hindsight, I wish I had also taken out some time to have casual conversations outside of work to form closer bonds with my buddies and managers.A small tip to ensure that your peers and managers know how enthusiastic you are, do take note of doing small things such as keeping the video on in sessions arranged by the HR department, asking insightful questions to industry leaders, sending out a friendly message once a while to your peers and seniors etc. These activities make you memorable and put you out there.
3. WFH Timings & Routine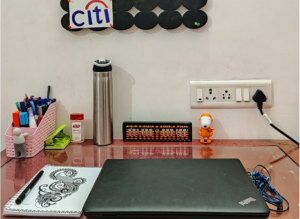 This was a fairly significant but often overlooked advantage. Coming from a setting where sleepless night and long days of work were common due to the strenuous B-School curriculum, having the luxury of creating our own work timings were a blessing. I made sure that I made a set of tasks I had to complete the night before and I put any meeting/session scheduled on my google calendar. I consistently ensured those tasks were completed.
A note on my final presentation
I would advise you to make a timeline of your project that is personal to you. Schedule a dedicated slot for ideas and workings of the final presentation at least 2 weeks before your presentation.
The log book I maintained, where I recorded my daily deliverables, came to my rescue to give me a broad framework of how I wanted to present my work. It is important to highlight tangible impact and quantifiable contributions made by you in the project in your presentation. I also made sure I conducted a mock presentation before my manager in advance before I presented in front of the panel. The pros of doing this virtually was that I was less nervous due to the familiar environment and had my notes ready with me for easy reference. Turns out virtual is not that bad!
The End, not quite.
Post the internship, I made it a point to thank my managers and buddies for making this a seamless experience. I still stay in touch with my peers and can't wait to begin working with Citi after I graduate from MICA.
My virtual summer internship taught me that we must accept that the virtual way of working is here to stay. To work efficiently in this new normal, it is important communicate clearly and seek timely feedback. I also learnt that it is crucial to be proactive and reach out to your peers and bosses, rather than wait to be contacted. Set a personal schedule with all your daily tasks to be accountable and on track. To not crumble under digital fatigue, take some time out to relax and set some boundaries. It'll take some time to get used to this new normal, but like they say, change is the only constant, and times are changing.
Thank you for reading!