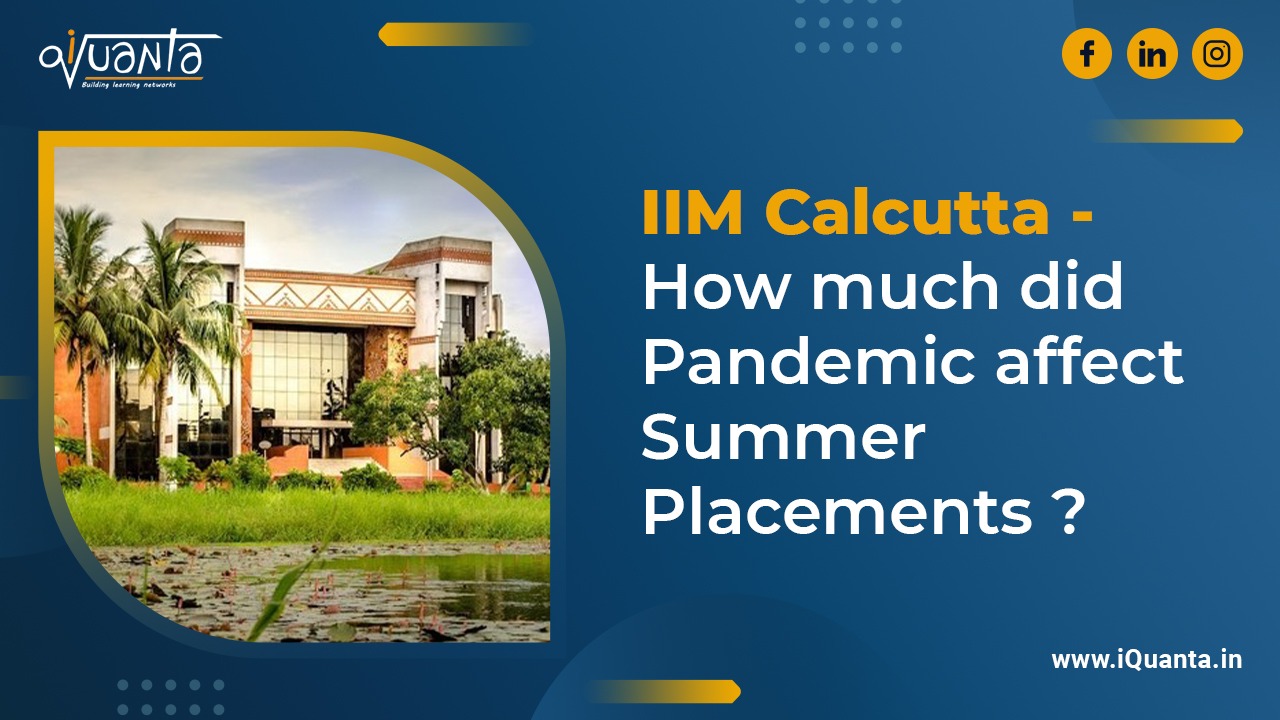 IIM Calcutta Summer Placement's Comparison Report.
---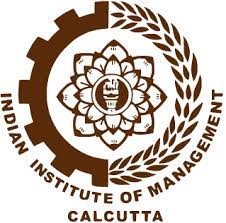 The summer placement of the 2020-2022 batch of IIM Calcutta witnessed 141 recruiters participating out of which 43 were new recruiters which shows the confidence recruiters have in hiring despite pandemic times. The total pool of students participating were 473 out of which 482 offers were made. Accenture emerged as the top recruiter on the IIM Calcutta campus with 21 offers.
The entire process happened virtually because of which there was a shift from day system to cluster system to make the entire process streamlined and transparent for all the stakeholders. As a result, the process witnessed 100% placements despite tough times.
Cluster System
Cluster 1: This cluster included roles across Asset Management, Investment Banking, Management Consulting cohorts in finance and consulting functions. Around 37 recruiters like BCG, McKinsey, Bain & Company, Accenture, Goldman Sachs, Bank of America, Morgan Stanley participated. The number of offers extended was 180+ which was the highest in all the clusters.
Cluster 2: This cluster included roles across FMCG, E-commerce and Logistics, Software Services & Consumer services cohorts in Sales & Marketing, Operations, General Management, Product Management functions. Around 80+ roles were offered by recruiters like Microsoft, Amazon, P&G, HUL, ITC, Aditya Birla Group, Flipkart. The number of offers extended was 170+. Many first time recruiters belonged to this cluster.
Cluster 3: This cluster included roles across BFSI, Consulting Services, Power & Utilities, Manufacturing cohorts in IT, Consulting, Sales & Marketing, Finance, General Management functions. Around 54 recruiters like Yes Bank, ICICI Bank, Dr Reddy Labs, Cognizant, PayU, Titan participated. The number of offers extended was 120+. Many new-age startups like Helicrofter, Tuitionable participated.
Batch Profile
Total batch strength – 478
The gender diversity split is 65% for males and 35% for females.
Work experience split is 33% for 24+ months experience, 32% for less than 24 months experience and 35% for freshers.
Educational background split is 61% for B.Tech, 17% for B.E., 7% for B.Com and the remaining 15% others.
Function wise distribution and stipend details
The insights that can be drawn are as follows:
Most offers (23%) are given by consulting followed by Sales & Marketing (20%) and Finance (19%). The numbers show that there is no specific function that dominated the summer placements this year.
136 recruiters were witnessed last year compared to 141 recruiters this year which is a 3.6% increase despite pandemic times.
Amazon was the largest recruiter last year offering 20 offers while Accenture was the largest recruiter this year offering 21 offers.
500 offers were given last year compared to 482 this year which is a 3.6% decrease showing the number of intakes taken by individual firms has decreased.
Last year 44% of offers were from Finance and Consulting functions compared to 42% this year.
35% offers were from Marketing and General Management functions last year compared to 31% this year.
20% offers were from Operations and Product Management functions last year compared to 27% this year. There is a significant increase of 7% especially in Product Management which shows the growth in demand for Product Managers as more and more platform-based start-ups are coming up.
Stipend details are as follows:
The mean stipend offered is Rs 1.16 lacs/month.
The median stipend offered is Rs 1.25 lacs/month.
Conclusion
| | | |
| --- | --- | --- |
| Pointer | 2020-22 Batch | 2019-21 Batch |
| Pool Size | 473 | 480 |
| Number of recruiters | 141 | 136 |
| Number of offers | 482 | 500 |
| Placement Record | 100% | 100% |
| Largest Recruiter | Microsoft | Accenture |
| Function with most offers | Consulting | Consulting |
Despite the pandemic, the number of recruiters increased with many new ones coming up. The entire process is virtually helped recruiters to conduct the entire process seamlessly which might be a reason for the increase in the number of recruiters. Product Management witnessed significant growth in offers as more and more unicorns are coming up which require more product managers. Lastly, the median stipend being close to the mean stipend shows that the stipend band of offers is not very broad. Hence, the entire analysis shows a positive outlook towards the economy.
References
To structure your CAT online preparation in an efficient way consider joining iQuanta which is a top online cat coaching institute and being a part of the iQuanta CAT 21 Course.
You can also check out and be a part of their Facebook group for peer learning, doubt solving and free material.