Everything About A B-School: IIM Kozhikode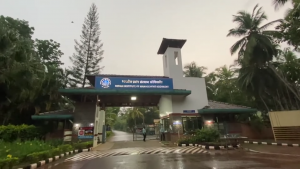 IIM Kozhikode is an autonomous management school in India. It was the fifth IIM to be established in 1996 by the government of India in collaboration with the state government of Kerala. It is situated in Calicut, Kerala and is ranked 5th in the country according to NIRF Rankings 2022. It is a prestigious institute and is considered "An Institute of National Importance". This article is a one-stop destination that will give you everything you might want to know about IIMK.
---
---
Campus Life
IIM Kozhikode (Pronounced as Korikode) is situated in Calicut, Kerala. It was established in 1996 by the Government of India in collaboration with the Government of Kerala and it is the fifth IIM to be established. IIMK has one of the best campuses in the country. It is surrounded by greenery with lots and lots of trees and mountains. It's a perfect example of modern management that meets the Gurukul lifestyle. They call it "The God's Own Kampus". Kozhikode is a small town with lush greenery, tranquil beaches, small water bodies, and historical forts. The campus is situated away from the city into the depths of nature to the twin hilltop.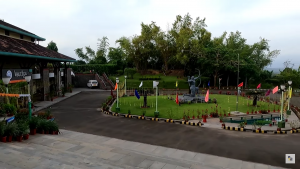 The views from any corner of the campus are a treat to the eyes. The weather stays cool throughout the year and the location of the campus is the major factor. Nature wraps the campus from all sides. It's like Gurukul-style camping in the lap of the forest with all the modern amenities. The campus is blissful with varied flora and fauna, birds, insects, and small animals. Rainwater is also harvested as it rains very frequently (especially in monsoons).
Just like any other IIMs, IIM Kozhikode also thrives for excellence and good quality education for its students, but IIMK provides much more. According to the NIRF, the institute ranks 5th amongst all the IIMs. The teaching pedagogy is designed by the leading course designer in the world, Professor Unnikrishnan. Along with classroom lectures, workshops, guest lectures, live training, fests, and corporate meetings, research takes place to hone their theoretical understandings and for the holistic development of the students. The faculty are some of the best minds in the country and abroad, they are masters at what they do. Most of the faculty members are celebrated for their research work in their respective fields. They are strict with deadlines as "Deadlines are sacrosanct" in every IIM. They will bombard you with assignments, quizzes, projects, and presentations but they ensure that each of the students gets the essence of the subject to its full meaning. However, they are friendly outside the classrooms and can be approached anytime for help and queries.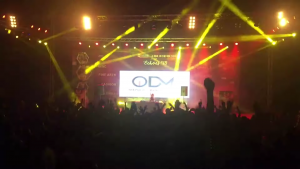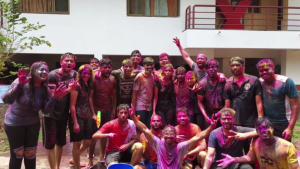 The curriculum is rigorous and demanding. The morning class starts at 9:15 am with 15 minutes break in between. An hour is given for lunch and finally, at 3:45 pm, you are free from the scheduled timetable. Students get to sleep for 1 to 2 hours then get busy with clubs/committee work. They often struggle to prioritize which tasks to complete because of the amount of work lined up. Students have their meetings, group discussions, and presentation preparations at night and hungry souls satiate their cravings from the night canteen and visits to Sangamam. The campus offers many food joints but their mess food is no less. With varieties of South Indian and other delicacies, students love the mess food.  IIM Kozhikode focuses heavily on peer learning and it will be the most important contributor to your MBA Journey. Many students from diverse backgrounds give CAT followed by GD/PI which ensures that the best of the best candidates is selected. The Campus life is very engaging with active participation in cultural events, sports competitions, festival celebrations, etc. With a plethora of interest groups for different verticals such as Strategy, Consulting, HR to facilitate holistic development of a student. The institute also holds many fests from management to cultural to others.  Life at IIM Kozhikode is an amazing opportunity to learn, develop and network. It is a journey to self-improvement and development.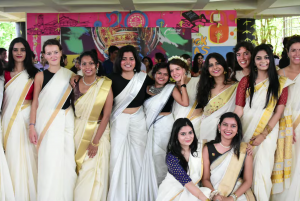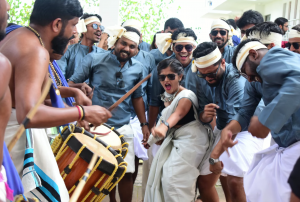 Programs Offered in IIM Kozhikode
Various programmes are offered in IIM Kozhikode from full-time to flexible programmes. Some are residential programmes whereas others are taught in virtual interactive way. The flagship programme of IIM Kozhikode are the PGP programmes. The table below gives an overview of the different courses offered in IIM Kozhikode along with prices and the applicable exam.
IIM Kozhikode Cutoffs
---
---
Cutoff For General Category
Cutoff For EWS Category
Cutoff For OBC Category
Cutoff For SC Category
Placements in IIM Kozhikode
Placements are an integral part of an MBA journey. You will go through placements process twice, one in first year for Summer Internship Process (SIP) and the other one is the final placement process. Some students get offered PPOs which is Pre-Placement Offer by the companies they intern at. If you are offered a PPO, then you no longer need to sit for placement process as you have already secured a position. This section will show you the current placement situation in IIM Kozhikode.

Final Placements
IIM Kozhikode witnessed successful final placements with 100% placements in just 3 days. There were 571 offers by 116 recruiters and there was an increase of 30% in average CTC and highest CTC making the final placement 2022 a grand success. Top recruiters were Accenture Strategy, Bain, BCG, Deloitte USI Consulting, Axis Bank, City Bank, Goldman Sachs, Adani, Capgemini, Google, Microsoft and more.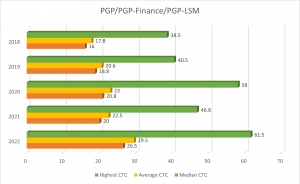 Summer Placements
The summer placement in 2022 in IIM Kozhikode saw an increase of 63% in the highest stipend from the previous year. The domains that offered and selected the most numbers of students were consulting and finance. Some of the top recruiters were Accenture Strategy, Bain, BCG, Deloitte USI Consulting, Everest Group, etc. Other domains like finance, general management, IT/Analytics, Operations, Sales & Marketing saw Citi Bank, Axis Bank, Flipkart, Uber, and Asian Paints amongst others.
Highest Stipend – Rs. 6.47 Lakhs
Average Stipend – Rs. 2.5 Lakhs
Median Stipend – Rs. 2.5 Lakhs
Top Alums from IIM Kozhikode
Surbhi Bhatia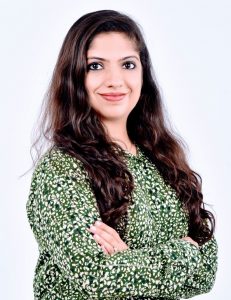 Designation: Founder and CEO at The Mom Store
Salary: Rs 26 Lakhs (Approximately)
Year of Graduation: She did her MBA from IIM Kozhikode in 2013
Accomplishments: Her company, The Mom Store has been recognized as the Leading Holistic Mother and Baby Brand by The Economic Times Industry Leaders Award 2020.
Vikash Bakrewala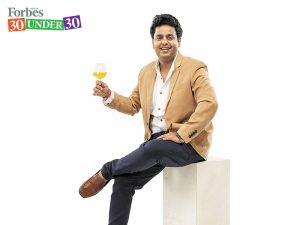 Designation: Division Director, Bira 91
Salary: Rs. 33 Lakhs Annually (Estimated)
Year of Graduation: He completed his MBA in 2016 from IIM Kozhikode
Accomplishments: He was listed in Forbes 30 under 30 in 2020.
Arpan Biswas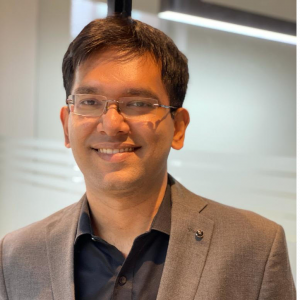 Designation: Assistant Vice President – Marketing, Ajio
Salary: Rs. 35 Lakhs( Estimated)
Year of Graduation: He completed his MBA in 2010 from IIM Kozhikode.
Accomplishments: His #dearmanholdthepan campaign which he led in his earlier role as Chief Marketing Officer at Wonderchef Home Appliances Pvt Ltd. has been recognized with a Bronze at The Economic Times Shark Awards.

Sreedevi Devireddy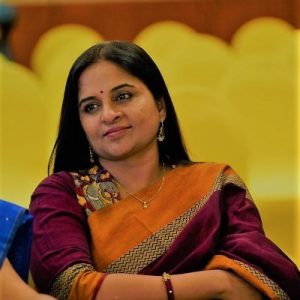 Area of Interests: Startup Ecosystem Enabler
Year Of Graduation: She graduated in the year 2014 with an executive programme in Management.
Accomplishments: She won an award for – NATIONAL ENTREPRENEURSHIP AWARD 2019 under ECOSYSTEM BUILDER – MENTOR (PRIVATE SECTOR)
Sharath Nair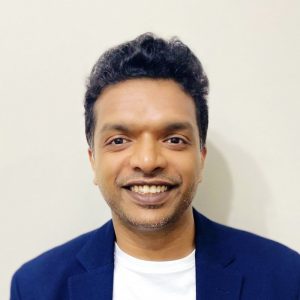 Designation: Loyalty Strategy Director, Collinson
Salary: Rs. 90 Lakhs Annuall(Estimated)
Year of Graduation: He did his MBA in Marketing in 2012 from IIM Kozhikode
Accomplishments: He was listed in the Forbes Global 30 Under 40


---
---
IIM Kozhikode Alumni From iQuanta
Amit Nagrale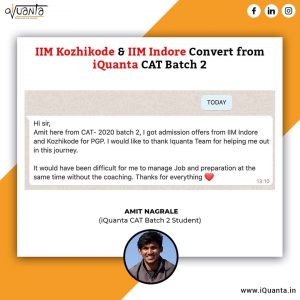 Saurabh Rahul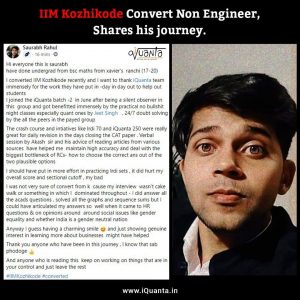 Devesh Singhal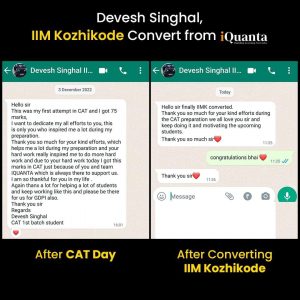 Mayank Agarwal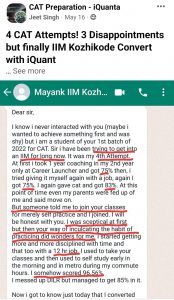 How can iQuanta help you get into IIM Kozhikode?
The teaching methodology used by iQuanta is a dual pedagogy that emphasises both conceptual learning and its application. iQuanta offers 24/7 assistance for any doubt clarification because they think that an unanswered question shouldn't discourage an aspirant. For each section, it provides more than 100 livestream sessions with helpful shortcuts and tips. It has been seen over time that the subjects covered in sessions and the practise questions were extremely comparable to the CAT exams.
Students have access to more than 7500 practise questions with iQuanta. On iQuanta's dashboard, an assignment is unlocked for additional practise after each session of Quant, VARC, and DILR. Additionally, students have access to 30 Sectionals and 20 CAT Mock exams.
iQuanta has the largest student community of more than 3 lakhs CAT aspirants. At iQuanta, peer-to-peer learning is highly encouraged and students make use of iQuanta's Facebook groups to solve each other's doubts and share preparation strategies. Students get to prepare for one of the toughest exams, together as a community.