iQuanta's CAT Community: Largest in the World
A community is very important as having a dedicated community at one place will provide you with the necessary support for your preparation.
In our secret Facebook group and in our public Facebook group, every student studies in a group wherein they learn from each other by asking and solving doubts, sharing strategies and uplifting each other by providing motivation.
A functioning ecosystem is built that is engaging as well as informative. Since most of the aspirants have similar struggles, everyone else is able to relate to them and provide solutions accordingly. They also realise that no one is suffering alone, as there are others too with a similar share of struggles. This provides them with a sense of clarity and calm.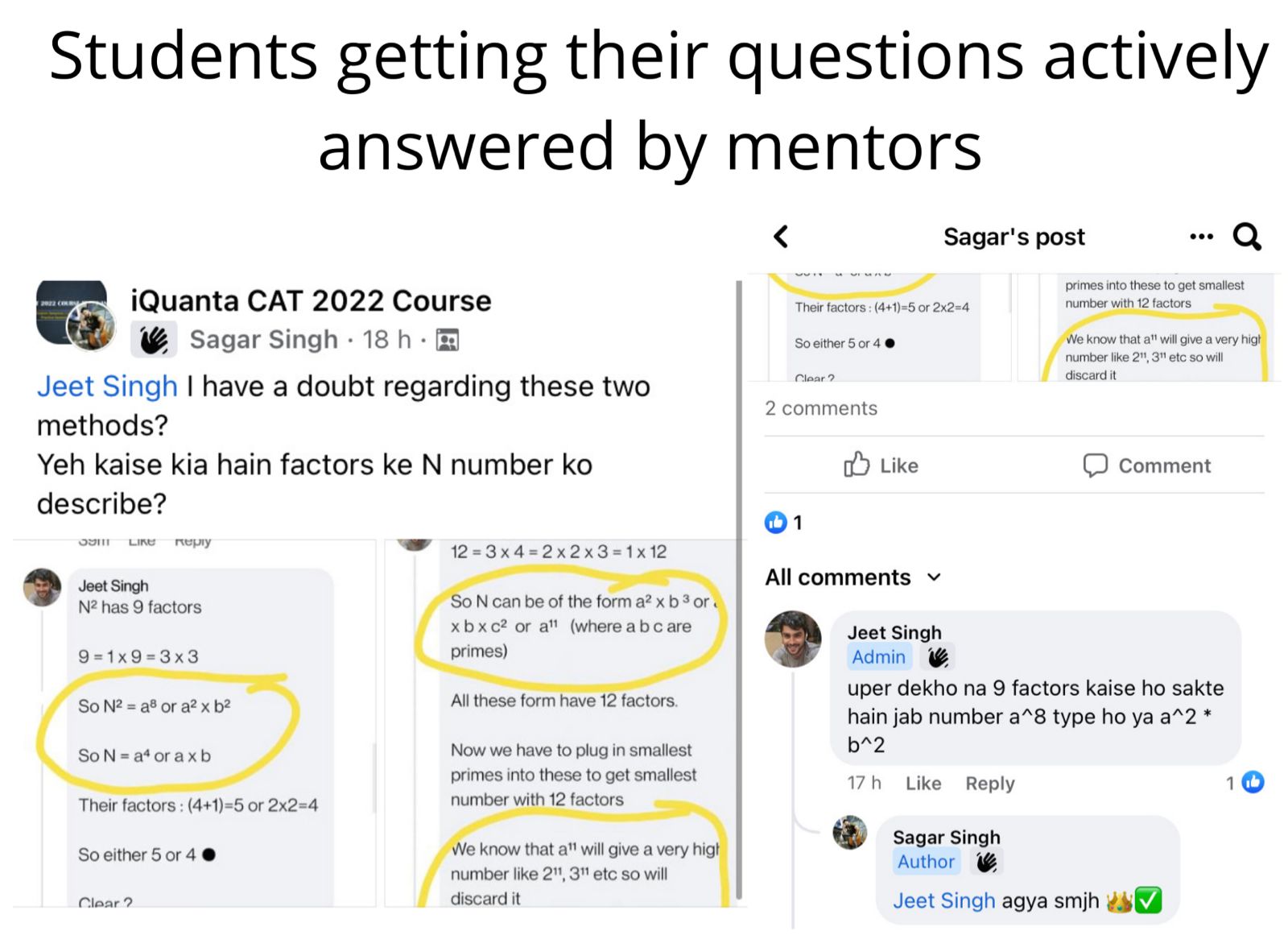 In the peer to peer learning, not only mentors but also students try to answer queries. This benefits both parties as one is able to receive the solution and the other gets to practice their concepts. Therefore, everyone not only learns passively through videos but also actively by themselves solving the problem-sets. This is the dual way of learning.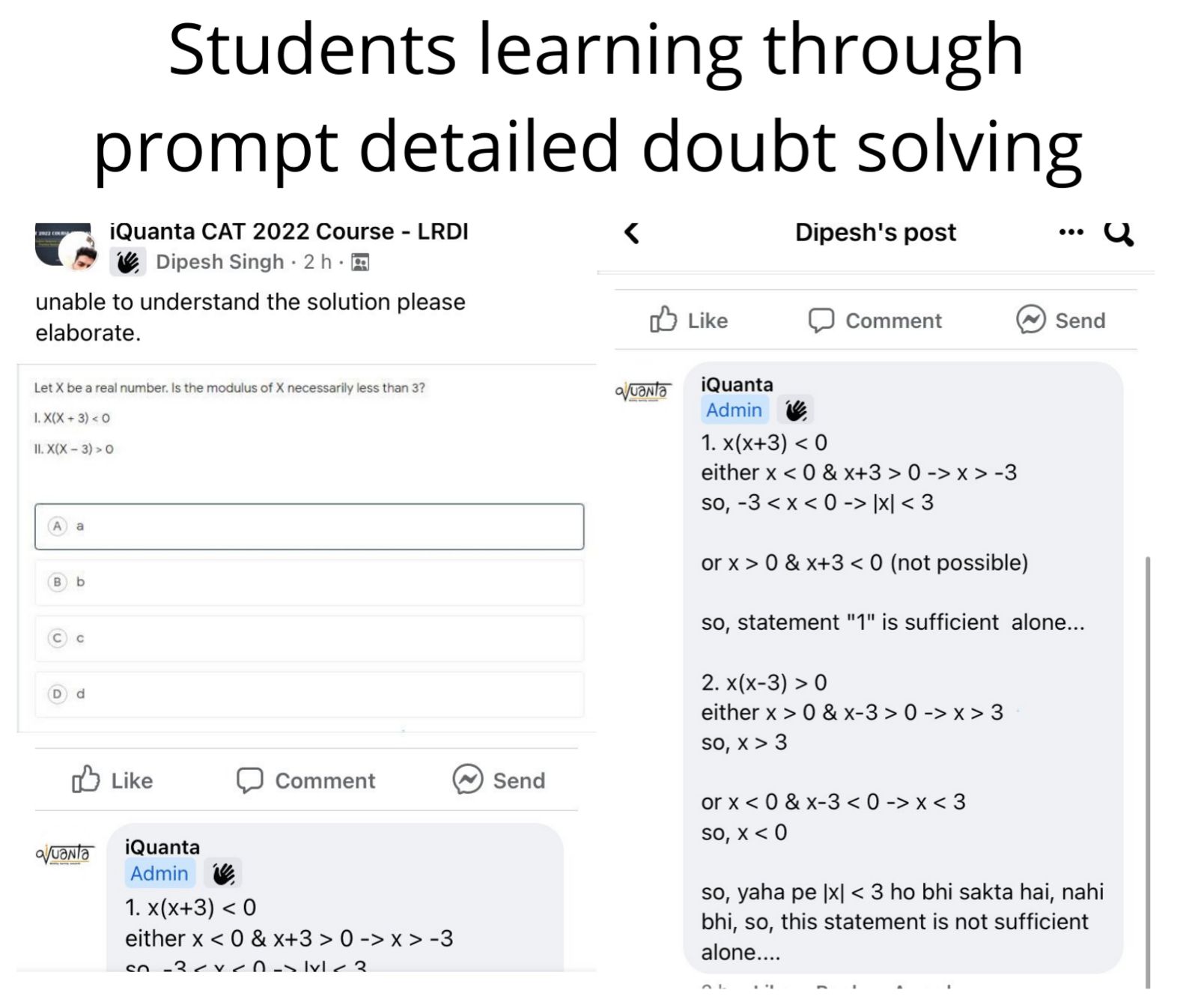 Peer to peer learning offers the following benefits:
Active learning: when answering each other's questions, you also practice your own concepts. And as you apply your own application and utilise your own theories, you will be able to solidify your knowledge. This form of active learning is very effective for your exams.
Building support: when you ask doubts or answer them, you engage with others, helping and learning from each other, this creates a form of belonging, and you will no longer feel lonely in your CAT preparation journey. Also, having support ensures you that you will always have someone to support you.
Memory retention: as you practice your concepts when solving doubts, your memory patterns of those concepts will strengthen.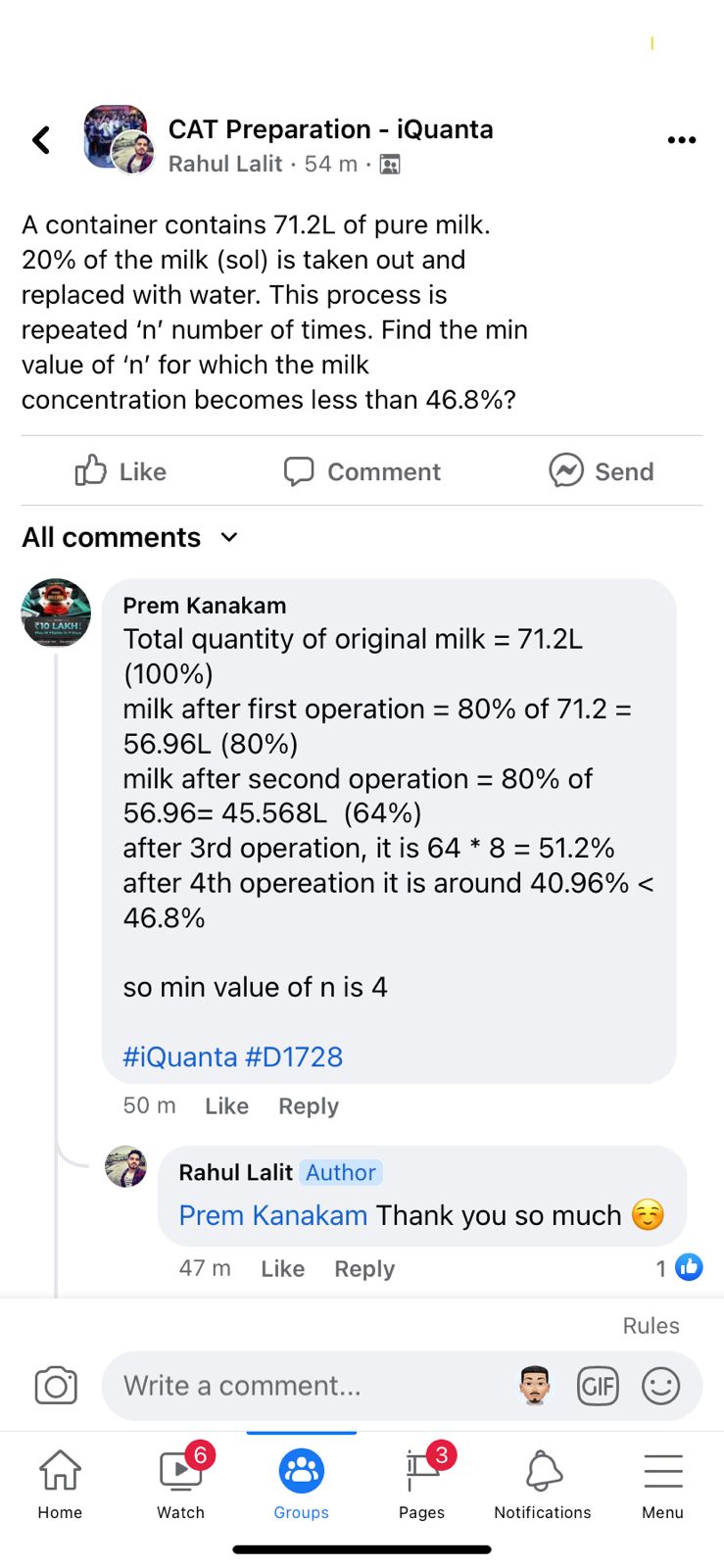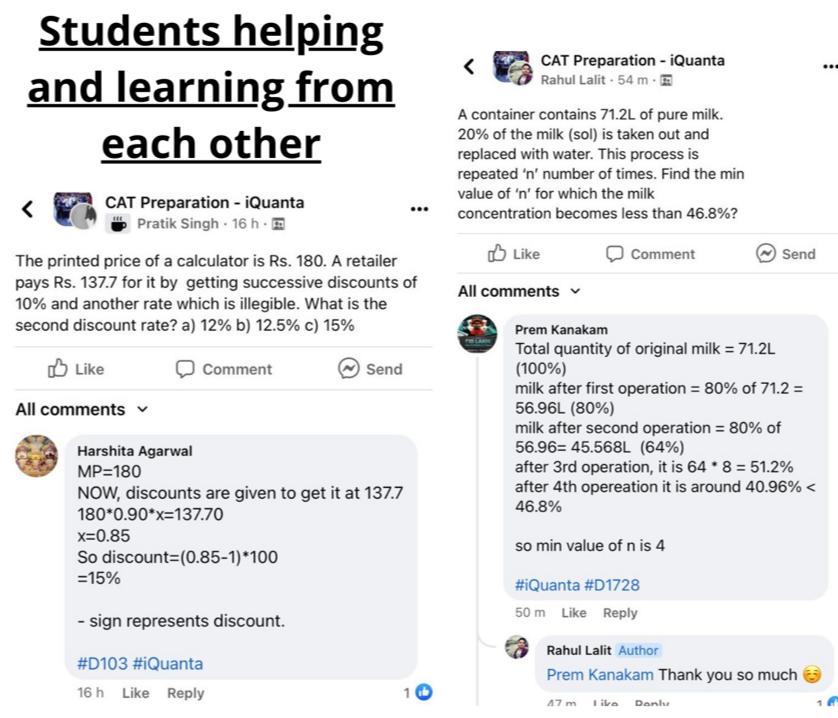 As you can see above, other students too actively engage in the learning process. This ensures active retention as students themselves take part in the learning process.
There are many more benefits that will be realised only after participating in the groups yourself. Experience the dual way of learning, the method that has helped 60+ students get 99+%ile in the CAT 2021 exam alone. You can also participate to help aid your CAT preparation journey.
To enrol in the CAT 2022 Full Course, enrol by visiting the link below. A special discount coupon is running, so hurry!

Join our CAT Preparation public Fb group to get free 24*7 doubts solving, guidance and a learning environment: