JP Morgan summer internship, intern review
---
At JP Morgan Build your knowledge while learning how to run a global business and sharpen your leadership skills, and make connections that will advance your career.
When I embarked on my MBA journey, I had clarity in my mind that I wanted to do my majors in Finance. I had an inclination towards Finance before joining IIFT because of my previous work experience which was with an Investment Bank. Before coming to IIFT I had checked out all the companies in the BFSI sector coming to IIFT and I had set my target to get into Investment Banking roles offered on the campus.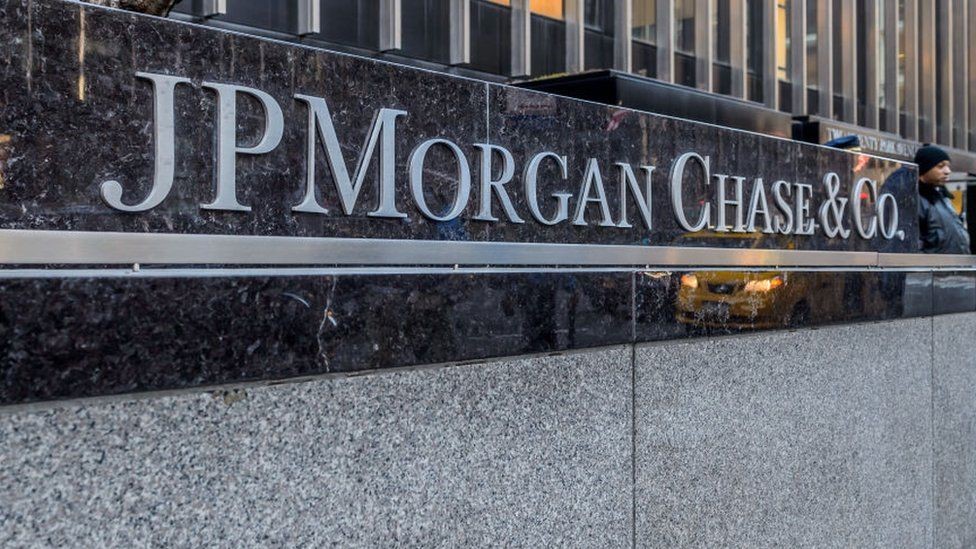 During the first trimester, I prepared myself accordingly, brushing up my finance skills, gathering information regarding the processes for different companies, learning new skills and concepts, required for the role, interacting with seniors who had interned in a similar role on what had worked in their favour, preparing for interviews, and aligning my CV accordingly to get a shortlist.
During my summer internship at JP Morgan, the process was an extensive one with multiple tests, workshops, multiple rounds of interviews. They have multiple filtering rounds to make sure they are picking up the right candidate for the role.
The journey began with an extensive induction process. Due to the pandemic, we were the first batch who was going to experience a virtual internship so it was a challenge to adjust to the same. The virtual onboarding was a new experience for us as well as the company but they were well prepared for the same. They had put in all the efforts to make the process hassle-free and make us comfortable. At the onset of the internship, we had multiple training which covered the basics as well as the advanced concepts of Finance. Training from the very basics of the balance sheet to MS-excel to the whole process of how a pitchbook is formed and various terminologies used in this industry. We had training and sessions to guide us through everything that we were supposed to do during the entire duration of the internship. We were assigned buddies- someone who we could ping with any of our silly doubts. I was amazed by the patience of my buddy and how he was always there whenever I faced a roadblock to ensuring that I never felt like I was alone working in this virtual scenario. I have not met him personally but he was very approachable and friendly since the very beginning. In this virtual setting effective communication was the key to share your doubts and points with your teams and mentors. Even though it was a virtual internship we got to know other interns and team members through HR activities, sessions we had with the senior leaders in the firm, had weekly team-catchups, reviews by buddies and mentors which made me feel connected to the firm even without stepping a foot on the floor.
Role & responsibilities at J P Morgan during the internship:
Initially, we were given a research project in which I dived deep into a niche sector and looked for Investment Banking opportunities for the firm to pitch. I started from scratch covering the whole industry and evaluating the various possibilities of the IB opportunities therein. It was a good learning experience for me as I went in as a student of MBA knowing basics of finance and I came out as someone with huge knowledge of the industry. My buddy and team members were always bent backwards to help me and always provided their insights on my project and what all I should be focusing on and in what direction should I move forward. Along with this, I used to support my team on day-to-day activities which helped me understand the daily activities of an analyst at the firm.
Learnings from the Internship:
Back your ideas with a story– To back your ideas you need to form a story with the numbers and the results. Numbers without a story can be irrelevant and not useful for the client.
Learn from your mistakes– Everyone makes mistakes and it's okay to make mistakes even in a company like JPMC but make sure you learn from those mistakes and don't repeat them.
Subjectivity in Objectivity– The world of finance is formed from numbers that are objective but a lot of subjectivity and judgements form the very basis of these numbers. In order to give sound judgement, one should stay updated with what is happening and gain as much knowledge as possible. There is always something new to learn!
Effective communication is the key– During the course of the internship, you should try to interact with as many people as you can on the floor. It is not mandatory that the communication has to be formal it can be something not related to work also. Effective communication within the team helps you pass on your ideas.
Ask for help when in doubt– Whatever your doubt maybe don't be hesitant to reach out to anyone for the same. Try to clear as many things where you get stuck. Try to get your work reviewed on a regular basis and get feedback on the same
This summer internship experience is one of the most important parts of your MBA programme, it lets you explore the real-life challenges that you learn during your MBA programme. There were times when everything seemed to be overwhelming- working on the project, trying to understand the workflow of the team, attending the training sessions along with the technical issues of a WFH internship but my team was always there with me- helping me with all the difficulties I faced. I believe that an internship is a great opportunity to test and understand whether you are a 'right fit' in the industry or not, and gives you the perfect hands-on experience to understand the type of work that goes on in the industry. I think this would help us greatly in making the right career choice.
To structure your CAT Preparation in an efficient way consider visiting iQuanta website and being a part of iQuanta CAT 21 Course at www.iQuanta.in.
You can also check out and be a part of their Facebook group for peer learning, doubt solving and free material. https://www.facebook.com/groups/Rockthecat