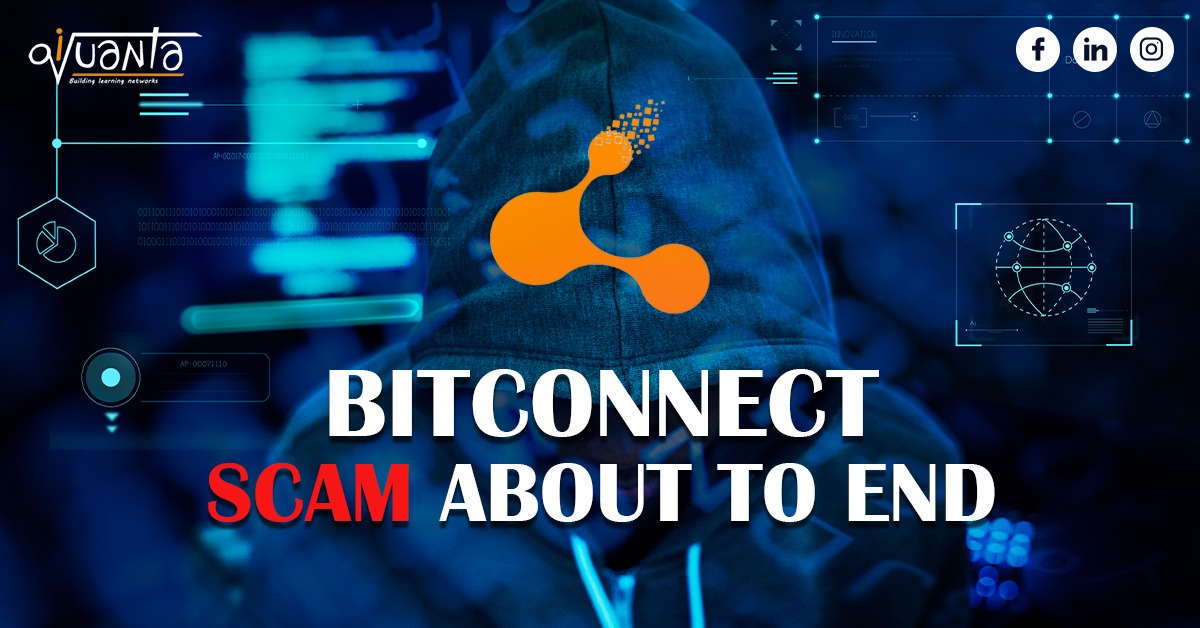 Bitconnect, which is different from Bitcoin, started off with a simple promise. They introduced a new cryptocurrency in an attempt to revolutionize the industry. They called it the "Bitconnect Coin" and pushed people to invest in these new assets using dollars or Bitcoin.
However, this cryptocurrency was somewhat different from other cryptocurrencies. For other cryptocurrencies, money is made as the price moves over time, with Bitconnect, one could also lend coins in exchange for an interest income. 
The platform basically has a promise to take coins and invest them using a "volatility software." What exactly is this volatility software, is yet to be explored as no one knows. But the basic premise is that it would mean making money off of large price swings.


If the price of a commodity is moving wildly in any direction, one can bet on it and cash in on the "volatility". But with Bitconnect, nobody could tell for certain what this software did or how it worked. It was just something that the promoters kept talking about and everybody sort of went along with it due to high reward.
Bitconnect had a four-tier investment system. The more a person invested the better returns he/she gets. By putting up anywhere between $10,000 to $100,000, once can make upwards of 40% a month + 0.25% daily.
The best part is that we can even get our capital back in under 120 days if a lot of money is invested.
In real world, it is harder to extract a higher sum of return over a short period of time if dealt with large sums of money unless it is gambling. So, everyone kind of went with the promise made by Bitconnect. 
There are investment opportunities giving high rewards but the risk is very high in that case. However, Bitconnect promised high rewards without any risk.
Bitconnect even promised higher rewards if the person is marketing the scheme to  fellow friends and family. They can earn a referral bonus alongside the investment income and can easily become a millionaire.
Bitconnect was promising everything that a person dreams of without any risk and divulging any real details. This was done even though many people were publicly questioning their claims. 
However, such schemes don't exist in real life where people can make tons of money without any risk. So, Bitconnect was only a Ponzi scheme making money by bluffing people.
Here is how this worked. If you wanted to make money off of this scheme, you had to first buy Bitconnect coins (using Bitcoin or dollars) and then wait for your money to compound. The interest income and the principal however would only be paid in Bitconnect coins   which is kind of the catch here. Even if your investment was due, you had to take your Bitconnect coins and convert them back to Bitcoin or USD.
At first, this wasn't much of a problem as the value of Bitconnect coins was exploding and one could easily exchange them for something more meaningful. 
However, things changed when authorities began sending cease and desist letters to the company. Regulators had finally caught up with the company and this was not going to last for long. As soon as people began finding out that there was no "volatility software" the value of Bitconnect coins plummeted. 
Those still holding these assets hoping their investment would be repaid in full couldn't redeem it for anything worthwhile.
The company went bust and 3 years on since the debacle, US regulators are now finally charging Bitconnect founders Satish Kumbhani and promoter Glenn Arcaro with wire fraud.
Hence, it is important to understand that there isn't any "get-rich-quick-scheme" where you can invest your hard-earned money.
To structure your CAT online preparation in an efficient way consider joining iQuanta which is a top online cat coaching institute and being a part of the iQuanta CAT 22 Course.
You can also check out and be a part of their Facebook group for peer learning, doubt solving and free material.


For 24*7 doubts-solving, FREE guidance and counselling and peer to peer learning, join the CAT preparation Fb group below: