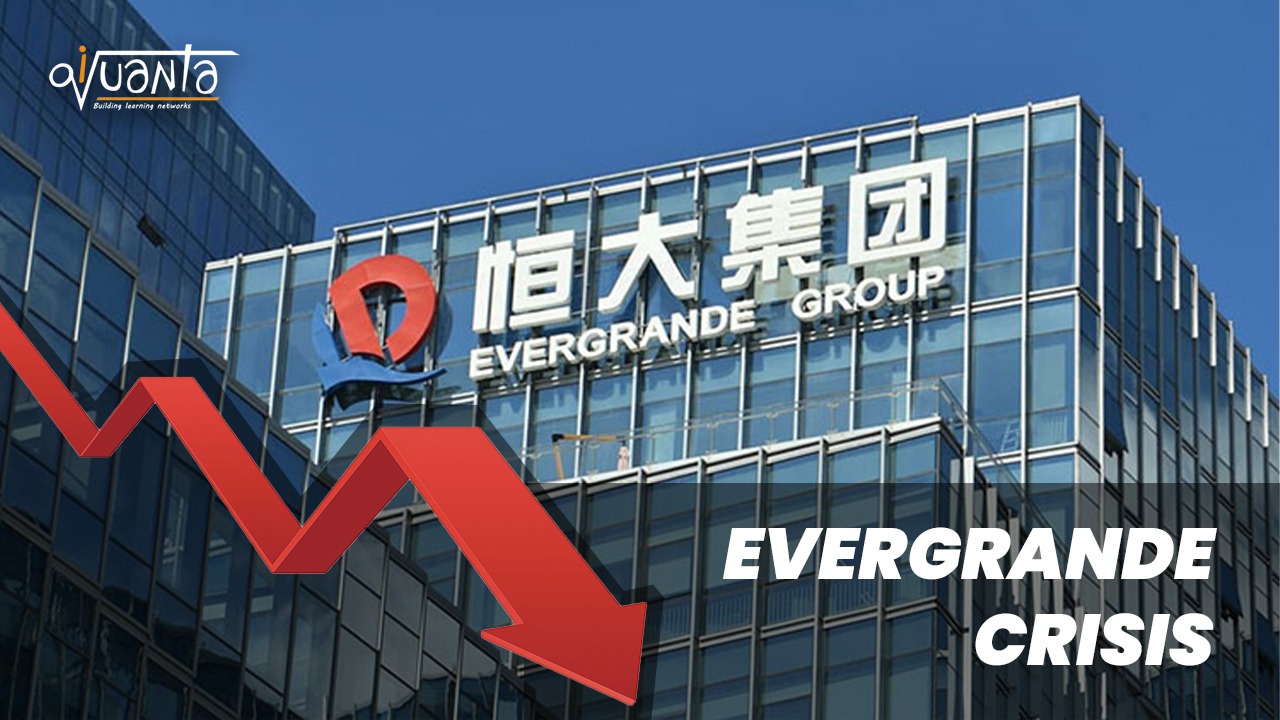 Property prices have risen in China at a rapid pace in the last 15–20 years. This has made housing unaffordable for millions of people  where the most affected ones are those in lower income segments.  This is something that the Communist Party of China (CPC) doesn't want to happen.
However, this is majorly a result of their doing. For quite some years, the Chinese government has facilitated easy financing options for companies like Evergrande which is one of the largest real estate groups in China. 
These companies take cheap debt to expand land parcels across the country. The land stock is fixed and this buying has created a scarcity. When this scarcity was further pushed, it has led to an increase of land prices which has fed into the boom in property prices.
Now, to address the problem we have to see the root cause  which is  the property developers and their appetite for debt. Earlier this year, the CPC outlined a three-red line policy to deter real estate companies from taking excess credit.


The state picked a few companies to force an audit. Through the audit, they wanted to know if these companies were breaching a list of three debt-related indicators . It involves things like net gearing ratio and Liability to asset ratio. Each breach meant that the company got a penalty point. 
Here is a handy chart from a UBS report explaining the implications-
If red line is breached, then the company has to slow down on taking new debt. If all three red lines are breached, then the company has to stop taking debt altogether.
This is what happened with Evergrande.
Evergrande has been so indebted that they now have liabilities to the tune of $300 billion. They can't borrow anymore and the funding taps have all but closed.
A total collapse of the Evergrande group won't be good for anyone. There are many other stakeholders involved in the supply chain like there are suppliers waiting for payments, banks hoping to see their loans repaid, homebuyers praying that their unfinished home sees the light of day. 
If Evergrande goes bankrupt, the implications will spread far and wide. Real estate prices could come crashing down as developers try to get rid of unsold homes.
Nearly 70% of Chinese household wealth is there in the real estate sector and a sudden downturn in prices could mean erosion of wealth. Hence, this is a major problem for the economy in general.
Communist Party has the resources and the political willpower to mitigate a catastrophe and maybe that's precisely what they plan on doing. Also,it is important to know that the real estate crisis in China can impact some nations but it's unlikely to be as damaging as the 2008 financial crisis.
To structure your CAT online preparation in an efficient way consider joining iQuanta which is a top online cat coaching institute and being a part of the iQuanta CAT 22 Course.
You can also check out and be a part of their Facebook group for peer learning, doubt solving and free material.


For 24*7 doubts-solving, FREE guidance and counselling and peer to peer learning, join the CAT preparation Fb group below: