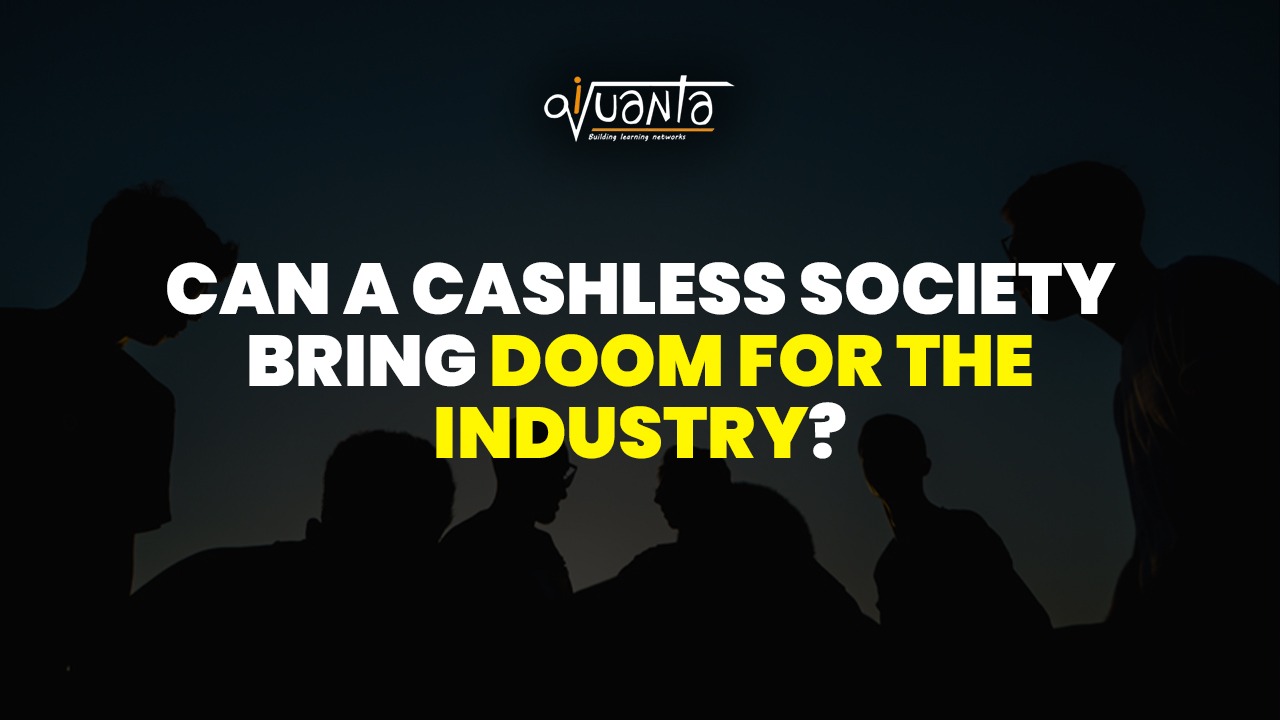 There was a time when cash was everywhere with everyone using it. It used to be ubiquitous. It was used by every income segment of the society and was a medium of exchange. 
Things changed with the advent of cheaply available Internet, demonetization and UPI. These things changed the entire landscape of using money. People shifted to digital transactions. They started holding less cash and more digital money. 
With more and more digital transactions, the government, including the regulators, couldn't be happier. For them, it is much easier to monitor digital transactions as there is a record with banks or UPI companies. 
We think that there is very little cost associated with carrying cash but it simply isn't true. We pay to access cash all the time. We pay for it when we visit banks, ATMs, or other access points that disburse cash. We pay for it when these institutions charge a convenience fee. We pay for it when we experience accidental loss or theft. We pay for it by foregoing better opportunities. 
The point is that cash held in our pockets yields no interest. Slowly all these costs begin to add up. An example is that residents of Delhi together spend 60 lakh hours and 9.1 crores to obtain cash.
Cash transactions facilitate a shadow economy where regulators and tax authorities can never have any control. That is the reason why the government is stressing to go digital. 
However, the move towards the digital economy has disrupted an entire industry that proliferated on the back of cash.

There are people responsible for replenishing all the ATMs that run out of money. There are people who pick up cash from the bank chest to the regional branches. There are people who are responsible for ferrying cash between different points. There are people who deploy ATMs and maintain them. 
All such people will have no job if people shift entirely to digital. Their livelihood depends on the use and proliferation of cash. 
Now Covid-19 along with regulatory intervention has affected this industry. 
On June 10, 2021, the RBI announced that customers are eligible for five free transactions every month from their own banks' ATMs, as well as three free transactions from other banks' ATMs in metro centers and five free transactions in non-metro centers. RBI also increased the ATM interchange fee from ₹15 to ₹17 for financial transactions and from ₹5 to ₹6 for non-financial transactions. 
Interchange fee is what a bank pays to the operator of the ATM whenever a transaction is made using the card of a different bank. 
More the charge for making transactions using ATMs, the less it will be used by the people. This will affect the entire industry. 
Hence, regulations which are intended to benefit the ecosystem can end up hurting it, considering people can easily go digital these days. 
The costs associated with running an ATM network or a cash management service are largely fixed in nature. So when people stop using cash during Covid induced lockdowns, these companies can't just cut their losses. They'll have to keep paying their bills and hope the tide turns.
Although UPI is altering the way transactions happen, it is coming at the expense of a largely invisible eco-system.
To structure your CAT online preparation in an efficient way consider joining iQuanta which is a top online cat coaching institute and being a part of the iQuanta CAT 22 Course.
You can also check out and be a part of their Facebook group for peer learning, doubt solving and free material.


For 24*7 doubts-solving, FREE guidance and counselling and peer to peer learning, join the CAT preparation Fb group below: