Another attempt? Failed CAT exam again? Here are 5 reasons why you should stop beating yourself up. But first, let's understand the CAT concept.
Students and aspirants appear for CAT every year in high hopes of studying business at top IIM's across India. The pressure created around the CAT exam has turned it into a nightmare for many students to crack it. Understand, CAT is not about passing or failing. It is more about achieving the desired percentile to get admission in your dream institute.
If you are attempting CAT exam again, you must be aware of the loopholes, and the mistakes you made in your previous attempt(s). Let's get you restarted on your CAT journey with some basic guidelines.
3 Main Reasons Why Do Aspirants Fail CAT Exam
There can be various reasons why students score less percentile in their first CAT exam attempt. We have realized these are the three main reasons for the aspirants to perform considerably below the required percentile:

Pressure:

The pressure to perform to get the desired results takes a toll on the students. Even the most skilled student can goof up under stress.

No/Less Practice:

Students who decided to self-study didn't get proper guidance and didn't follow a strategic study plan to achieve their goal. The ones who took the CAT exam coaching had their strategy in place, but didn't practice enough. 

Mock Tests:

The number of aspirants appearing for the mock tests is fewer. Students are not aware of the benefits of attempting mocks. They are scared of scoring less in the mock tests. And sometimes tend to get demotivated after looking at their mock tests results.
Not all aspirants fail CAT. Some give up their chance despite the desired percentile, because they didn't get their dream college.
Top MBA Institutes Aspirants Aim For 
The top 6 B-schools CAT aspirants aim to are:
IIM Ahmedabad

IIM Kolkata

IIM Bangalore

IIM Lucknow

IIM Indore

IIM Kozhikode 
These IIM's are among the top B-schools in India. The brands have credibility, as these B-schools are the oldest MBA institutes established in the country. Moreover, these institutes have renowned faculties with decades of industry experience, extraordinary placements, and higher annual packages, the opportunity to interact with alumni's and widen network.
Aspirants who score 99 percentiles and above sometimes do not get their dream institute. So, rather than opting for other B-schools, they start preparing for CAT for the next year in a hope to crack the exam to get in their desired IIM. 
Why Aspirants Should Consider Private MBA Institutes? 
Not everyone can get the B-school they crave to get into. Students must be willing to consider other options. There are a few top private MBA institutes that are a good substitute for IIM's. If you scored less percentile, but are still eligible to get admission in a private B-school, here's a suggestion, you must contemplate.
Recommended Private B-Schools in India 
FMS, Delhi

SP Jain, Mumbai

MDI, Gurugram

IMT, Ghaziabad

IIT, Mumbai (SJMSOM)

IIT, Delhi (DMS)
Failed CAT Exam – 5 Reasons Why You Should Stop Beating Yourself Up
So, you didn't get the percentile in your first, second, third CAT attempt, you aimed for. What next? You think your life is at a dead end. Your family and friends have stopped believing you can crack CAT anytime sooner. You feel demotivated and keep blaming yourself for not giving your best.
Don't worry! All you require is a little push, and you will be back to preparing for CAT 2023. Know that every failure is a learning experience. And since your previous year went in CAT preparations, you are already 60% ahead in your learnings this year. 
5 Reasons Why You Should Stop Beating Yourself Up
Let bygones be bygones. Take baby steps to make the most of your CAT preparations this year. But first, understand the reasons why you should stop beating yourself up for the CAT exam setback:
Acknowledge Your Weak Area
After analyzing the final CAT exam results, you must acknowledge your weak areas. Let's say, you performed well in VARC and LRDI, but your percentile was lowered because of your poor Quant performance. So, it's time to upgrade your knowledge in Quant. Give more time to the section that requires more practice.
Study Equally For All Sections
Many aspirants make this mistake of giving extra time to the topics they are familiar with. The fact that a topic or section is not of their liking, or scares them, makes them study and practice that topic less compared to other sections. Don't fall in the trap of feeling comfortable with one section and being afraid of the other. All sections are important and need equal time to practice. As you have already covered the basics, you need to work on your fears now. Moreover, there are students who take VARC for granted and do not practice it enough. They only concentrate on Maths to improve their scores. Know that all sections should be practised equally to improve accuracy.
Design A New Strategy For CAT Preparation
Now that you know, your previous study strategy plan failed drastically. It is time to reconsider your weak areas, your strong topics, and redesign a new study strategy to prepare for CAT 2023. Having a structured approach is essential to gaining clarity to crack CAT 2023.
Importance of Mock Tests
Mock tests are usually not taken seriously. Many students fear attempting mocks. The reality of scores tends to demotivate them. But, as a matter of fact, mock tests are a critical step when preparing for CAT. With every mock, you have a chance to analyze your mistakes, work on your speed and accuracy. Give as many mocks as possible for you to give during CAT preparations. On average, two per week is a good start.
Apply For A Job
You have completed your graduation, but failed CAT. You are planning to attempt again for the CAT exam, great! We suggest, also apply for a job alongside. The year-long gap you may be considering for preparing for CAT 2023 will not reflect positively on your resume in GD and PI after you clear your CAT exam. Already working and reappearing for CAT exam, we recommend, do not leave your job for preparing for CAT exam. Opt for weekend CAT coaching classes and practice at your own pace throughout the week.
Too Many Failed CAT Attempts! What Should I Do? 
Though, most aspirants have a better chance of cracking CAT in a second attempt. Yet, there are few people who appear year after year and are not able to crack the CAT exam. Can they never do an MBA? Hold on! Let's not reach any conclusion.
You are pursuing a full-time job, and you have exhausted your chances of getting selected in your dream IIM. But you still cannot get over your aspiration to do an MBA. It's a detour, but here's what you can opt for: Executive MBA through GMAT entrance exam.
ISB is the number 1 business school in India and a world-class business school in Asia. A one-year MBA Program design for mid-career professionals.
You can secure the slot by clearing the GMAT entrance exam. The syllabus for GMAT is similar to CAT, and the difficulty level for this entrance is moderate. If you scored a good percentile in CAT, it will be easier to clear GMAT.
The GMAT entrance exam has a high registration fee. This drives less competition, making it unchallenging to clear the entrance exam. Once you crack the exam, you can choose to study in India or abroad.
Final Words 
Reappearing for CAT, failed attempts to crack CAT, or confused what next if not CAT, we suggest you stop beating yourself up for your past failures. Consider the options we have mentioned in this blog. Start afresh, study smart, practice a lot, and attempt mocks. As much as it may seem like clearing an exam, so much it is about sharpening your skills. Believe in yourself, CAT or GMAT, you will make it to the best B-school.   
For a structured CAT preparation and one-on-one counselling, visit the link below.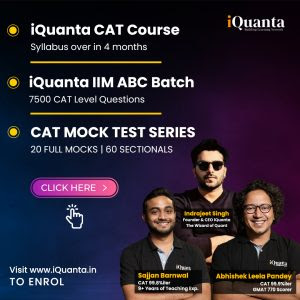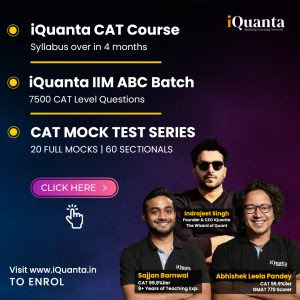 To join India's largest CAT preparation community and for free 24×7 doubt clarification, join the group linked below.