Life at IIFT – The red building located opposite Heritage college.
---
I received an admit from IIFT Kolkata back in May 2019. I had a major dilemma whether to continue with my job and look out for better opportunities or accept the offer and complete my higher education from one of the prestigious institutes of the country. In a month's time, I was resigning from my job and embarked on my journey to pursue MBA in International Business at The Indian Institute of Foreign Trade (IIFT). To help with your preparation along with your job, join a top online cat coaching institute for a systematic study approach.
IIFT was established in 1963 as an autonomous organization by the Government of India and it has carved a niche for itself in the field of International Business. It has two major campuses located in New Delhi and Kolkata.
The Kolkata campus is a 7-acre land surrounded by lush greenery, the campus is an architectural beauty with one academic block and admin block each and two residential blocks for students and the visiting faculty. But according to me the main spot of attraction remains to be the lakes inside the campus, these lakes serve as a past time spot for the faculty and the students. Be it the beauty of the wall of trade, the grandeur of the campus in winters or the lakes inside the campus it doesn't fail to impress the visitors. The hostel rooms are single-sharing, spacious and equipped with all facilities that can be asked for.
My journey at IIFT Kolkata started with the one-liner going around everywhere "Sleep is the only variable in MBA" which turned out to be true in the coming months. I started connecting to different people in my batch with diverse academic and cultural backgrounds which is the true essence of an MBA. IIFT-K hosts a bunch of vibrant, supportive and creative minds in the world. Batch unity on campus deserves special mention here. With a lot of corporate competitions and internal competitions lined up, I developed a good rapport with my batchmates. Parallelly, there were 9:15 a.m. classes with 4 classes a day, clubs, cells & committees' selection, Guest lectures, CV verification, Preparation for summer placements, Quizzes, Case presentations so yes, the one-liner which we were told by our seniors since our first day at the campus was turning to be a reality.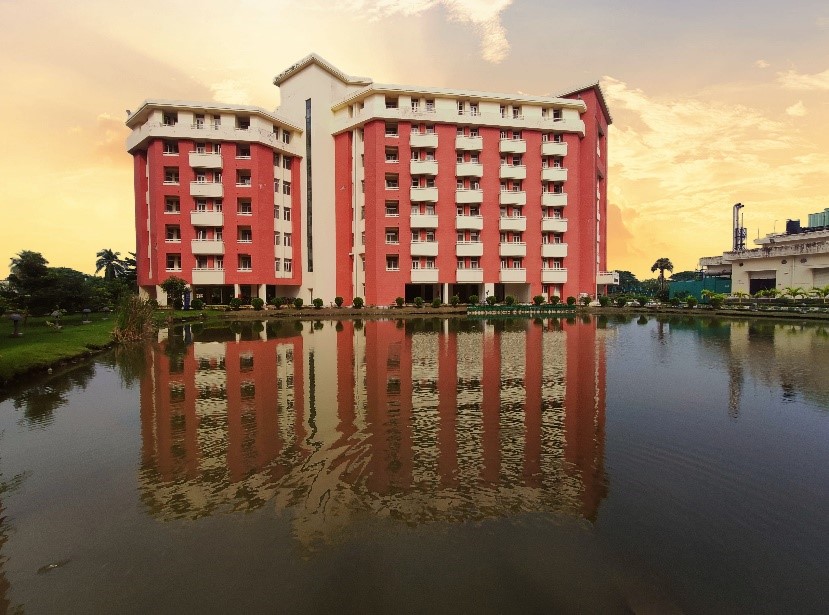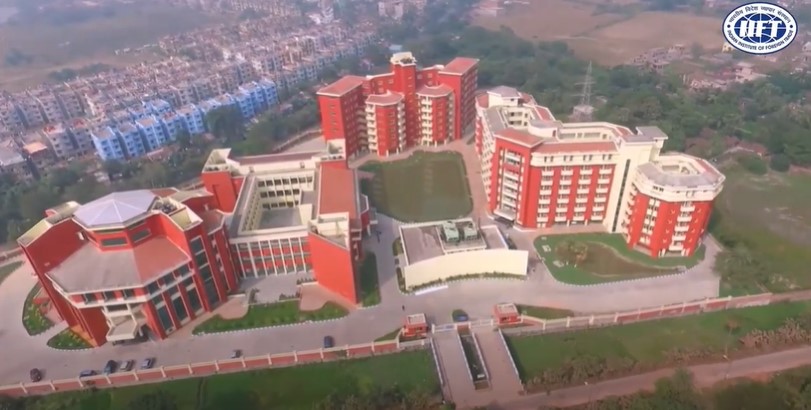 Fests and Events
Events and fests form the heart of your campus life. There are a plethora of events, fests and summits which take place all around the year. IIFT Kolkata hosts Vivaan, its Annual Business Summit where Industry stalwarts, academicians and students from across B schools participate in the 3-day summit making it a budding platform of talent. There are other events that happen at IIFT Kolkata that are TedX IIFT Kolkata, which provides a platform for speakers from various dominions to come forward and share their experiences. Along with academics, there are sports fests which happen inside & outside the campus. Battle by the Lakes, a tournament between the various sections, is hosted each year where all the sections compete in friendly matches among themselves. Titan-o-Machy, in which student owners participate in auctions to form their teams and compete across various sports. Advait, which is the cultural fest at IIFT Kolkata has performances from various bands and other activities which makes life at IIFT extremely exciting and energetic.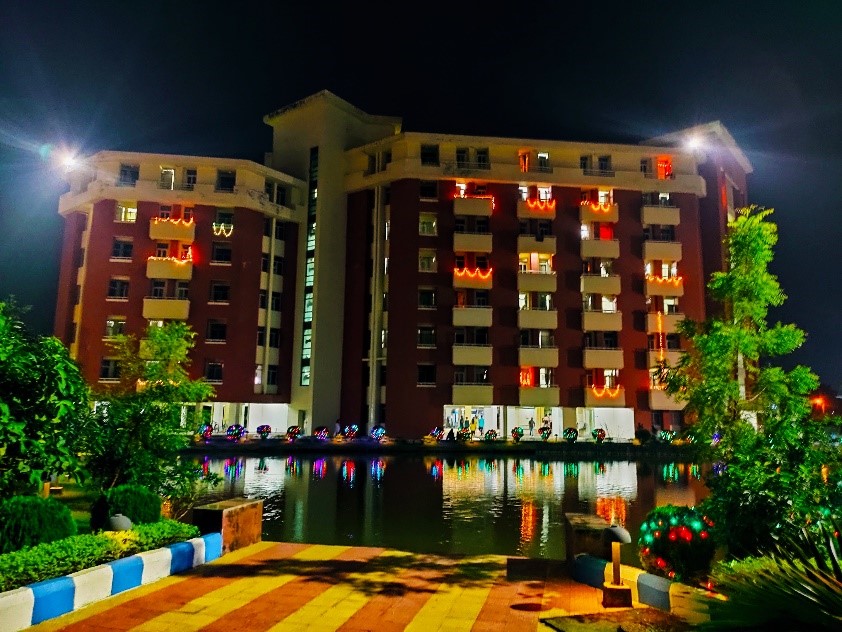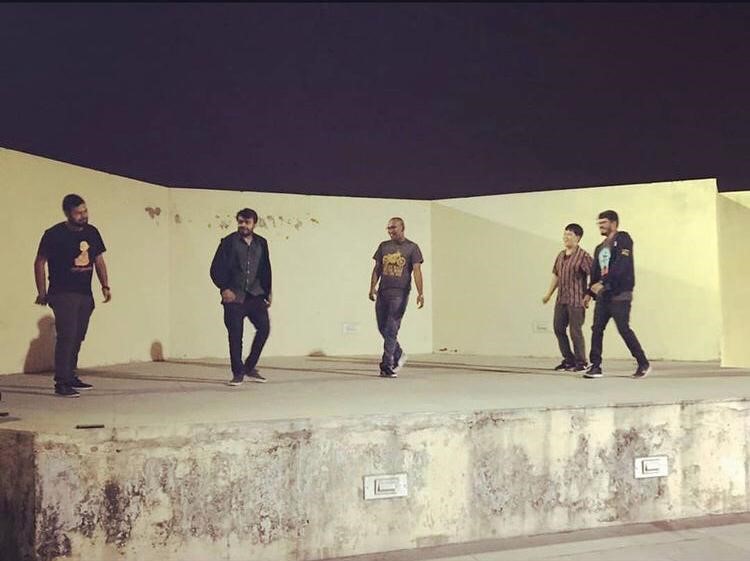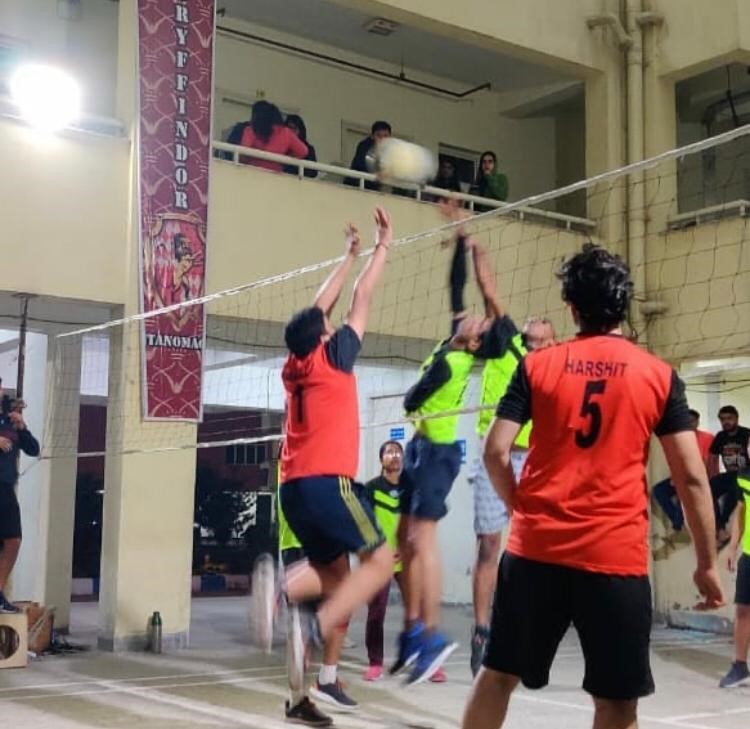 Campus life
One of the benefits of staying in the hostel is that you get a single occupancy room which is a plus anywhere. There will be a constant buzz going around in the hostel all throughout the night while you can expect much more silence during the daytime. The campus comes to life during the night hours with most of the students taking a stroll around the campus or sitting by the lake chit-chatting. The campus never sleeps you'll find people all throughout the night playing badminton, volleyball, discussions in the hostel rooms or common rooms, partying in their rooms or strolling around the campus. The busiest hours on campus are during lunchtime and at 3 a.m. at the Nescafe stall when people just scamper for the last order so that they can save the night.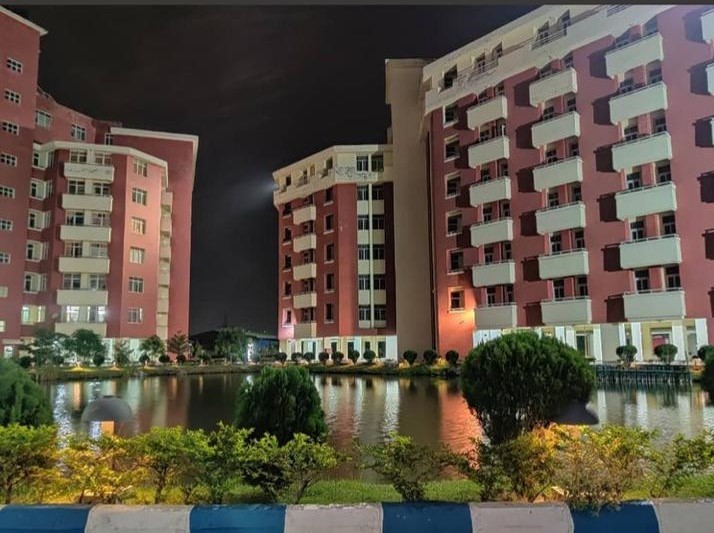 Places to explore around the campus
Want to go out of the campus to chill and have fun? The city has a lot of places to explore and make the most of your hard-earned break! You can go to a fancy lounge and sports café on Park Street or Salt Lake. And if you are not one of those who parties, then you can always go and explore the parts of North Kolkata and soak in the quiet and often nostalgic driven British Era marvels like Victoria Memorial or go shopping at dirt-cheap prices on the Esplanade street or Bara bazaar. Or simply take a long walk at Princep Ghat or at the shores of river Hoogly right next to the grand Howrah Bridge. For a weekend getaway, you can always go to beaches around the city such as Mandarmani or Digha Beach. Another place to explore would be the eternal Sunderbans with a weekend stay on a houseboat. If you have a sweet tooth, then you just landed in the right place, go for the famous baked rosugullas, Mishti Doi and Sondesh from the legendary Ballram Mullick sweet shop (which happens to be quite near to the campus). And if you are a foodie, you can always go and explore rolls, fish curry or Lucchi. For festivities, you can go pandal hopping during Durga Puja as the college gives you week-long holidays during the auspicious Durga Puja.
Parties at IIFT?
You cannot imagine MBA without parties. You are welcomed with the Freshers' party in the first trimester by the seniors and you bid farewell to the seniors with a farewell party. In between these, you have a lot of group parties, committee parties where you forget everything and dance your heart out.
In the end, whenever I would look behind and reflect on my college life, I will remember the fun times I had with my friends and what I learnt from them. Undoubtedly, IIFT offers you world-class academic infrastructure and strong corporate relations that will make you scale new heights, but its culture that defines the campus and the small but significant activities morph you as a person.
To structure your CAT Preparation in an efficient way consider visiting iQuanta website and being a part of iQuanta CAT 21 Course at www.iQuanta.in.
You can also check out and be a part of their Facebook group for peer learning, doubt solving and free material. https://www.facebook.com/groups/Rockthecat