MBA Vs PGDM
---
More and more students are choosing management programmes as a result of the expansion of the IT industry and corporate culture. However, people frequently mix up MBA vs PGDM and get confused. This creates a conundrum while choosing courses. Although the course content for both programmes is essentially the same, there are some significant variations which could help you decide what is the best for you.
People who are unaware of the distinctions may eventually make erratic choices. MBA and PGDM are both postgraduate-level degrees. Here, MBA stands for "Master of Business Administration," and PGDM for "Post Graduate Diploma in Management," but due to the word "diploma," PGDM is frequently seen as a lower-quality programme than MBA. However, this is inaccurate since they both have their own advantages and disadvantages.
What is

PGDM

?
AICTE-recognized independent B-Schools provide the 2-year PGDM degree, which emphasises practical management expertise. If the college is accredited by AIU, the Postgraduate Diploma in Management, or PGDM, is comparable to the MBA.
Because the PGDM Syllabus is market and industry focused, many working professionals and students favour this management degree. It adapts its curriculum to reflect the most recent market developments.
MBA Vs PGDM

: Key Differences
1. MBA Vs PGDM : Degree Vs Diploma
Comparing MBA and PGDM, the initial difference when we talk about is that the former provides you with a degree whereas the the later a diploma post graduation. Only a government or private university or a college which is affiliated to a university can provide an MBA degree. Basically, universities that come under the UGC can provide the degree.
PGDM is offered by colleges recognized by the AICTE and autonomous colleges that come under MHRD. These colleges do not come under UGC. However, this does not lessen the importance or bring any difference in the recognition or placement opportunities to the students.
2. MBA Vs PGDM: Curriculum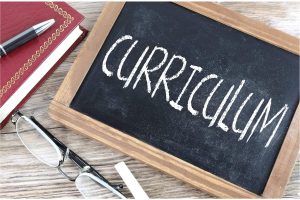 The majority of MBA programmes follow a set curriculum and tend to follow a more theoretical approach. To keep up with changes in the marketplace and economic climate, curriculum revisions have a certain rigour. These changes happen over a span of three to five years.
The PGDM program, is subject to revision or updating as per the B-school's preference in order to maintain the pace with evolving industry norms and requirements. As a result, the schools are able to keep their competitive advantage, which fosters widespread pedagogical and curriculum innovation. Such programmes also allow for more practical, application-based learning.
3. MBA Vs PGDM: Syllabus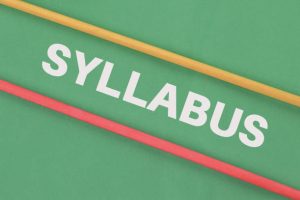 For MBA vs PGDM the curriculum for MBA courses is typically created by the university. In two MBA colleges within the same university, the core curriculum (and occasionally even the optional subjects) will be essentially the same. However, each institute chooses its own PGPM or PGDM programmes. This allows the course programme some flexibility. Every year, the curriculum is modified in accordance with business needs. Universities typically fall behind and update their course offerings every few years.
On these lines, one must also note that MBA exams are conducted by respective universities and all colleges under a particular university would have the same exams. In case of IIMs and private b-schools, the exams are conducted by the schools themselves who, to a great extent, have control over their evaluation criteria.
4. MBA Vs PGDM: Fee Structure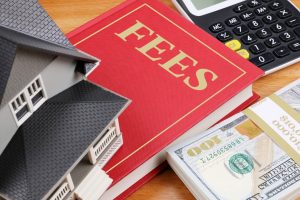 The cost of MBA programmes is quite low because they are provided by government universities and colleges, the majority of which receive grants from the UGC and government funding. For example, FMS, JBIMS, IITs, all of these are governmental institutions either directly or indirectly and have a very low MBA fees with the best ROIs.
A PGDM programme is unquestionably a significant financial commitment. Since institutions and independent business schools that operate PGDM programmes, primarily on-campus, are responsible for covering all of their own expenses, the result is much higher programme prices. However, these fees are used to provide the best facilities, enable faculty exposure to the world, deliver an amazing curriculum, and prepare students to land highly sought-after employment.
---
Which MBA specialisation is the best for you? Click Here!

to know.
---
5. Teaching Methodologies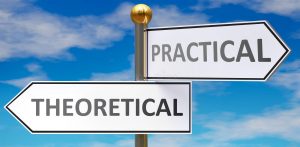 A PGDM programme from a top college provides much more than just in-class education. In PGDM courses, case study pedagogy is highly valued since these cases assist students learn how principles are applied in practise and are based on both historical and modern business situations that have impacted the field over time. In order to build a variety of soft skills necessary for management professionals, learning also occurs outside of the classroom in the form of extracurricular activities, support programs, conferences, contests, etc.
Considering MBA vs PGDM, it is more of a theoretically inclined course.
6. Starting Packages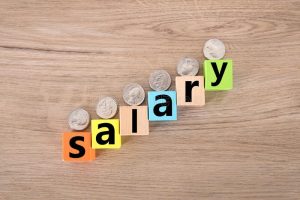 It has been noted that students with PGDM degrees earn more money than those with MBA degrees. The typical starting pay for PGDM graduates is Rs 12 to 15 lakhs per year, compared to Rs 7 to 10 lakhs for MBA graduates. This is again because of PGDM's practical approach towards Business and Management studies.
Conclusion
Your life's ultimate goal is what counts, eventually. When considering MBA vs PGDM, top school's PGDM programme will undoubtedly lead to a career that pays quite well. Because of the program's pedagogy and close industry connection, PGDM graduates may have an advantage that helps them stay more suitable and practical in the market for longer. But MBA from a reputable institution with a long history in the field can also assist you in achieving some immediate professional objectives at a far lower price.
When you wish to study further after MBA in some other country, pursuing MBA would be a better option as MBA is a recognised degree abroad.
The distinction between MBA vs PGDM is now clearly known. As a result, making a choice is simple when you consider both the course offers and your professional goals. Make sure to thoroughly prepare for the entrance exams to make sure you get accepted into a reputable management college because that is what matters the most at the end of the day, not the degree.
If you want an organised course with quick answers, check out the link below. Final batch enrollments have begun. Early bird discounts are running. Enrol now.

To become a part of India's largest CAT Preparation community, join the group linked below.