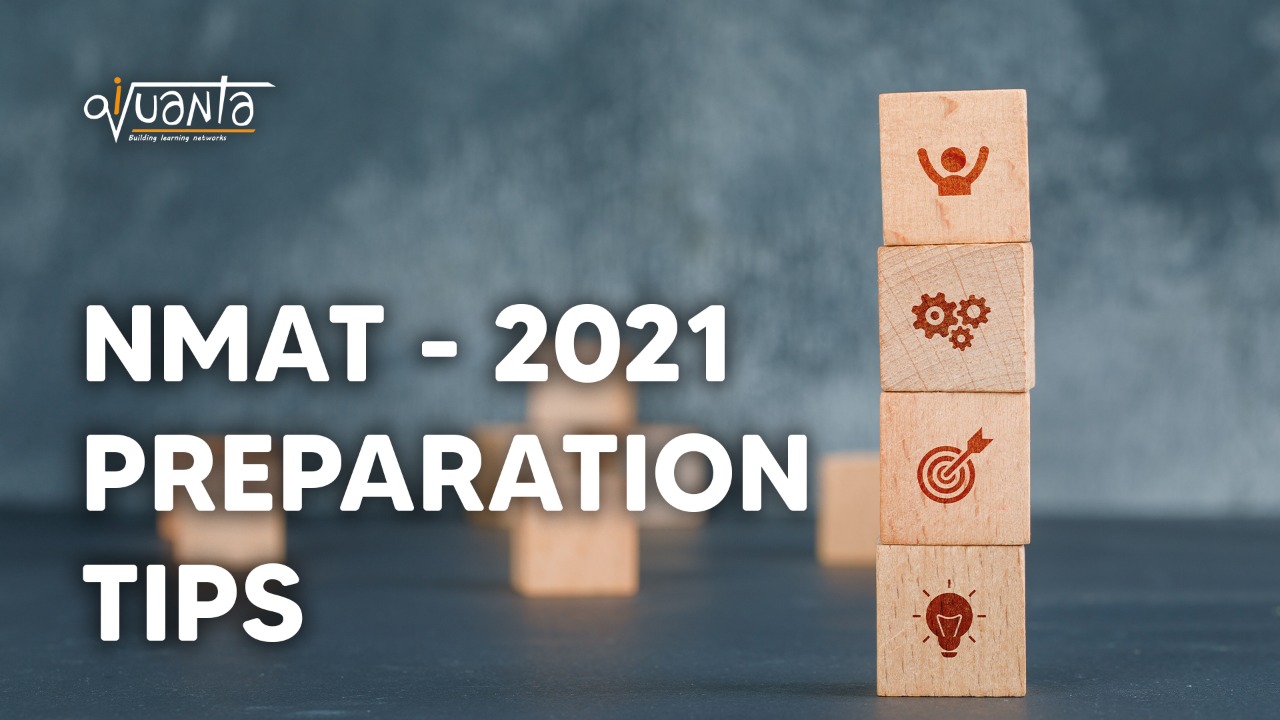 NMAT Strategy and NMAT Preparation for 2022
The NMAT exam conducted by GMAC is finally here, and for it, you would require a proper NMAT preparation strategy. Some of you might be worried about how to manage your time effectively for the exam or to look for some last-minute tips:
NMAT preparation before the final day :
1.) Do not touch new materials: at this stage, it is essential for you only to revise the concepts you have studied in the past months. Do not touch any new topics as you would not be able to retain them because of last-minute stress. Also, you risk weakening your already established strong concepts.
This is why it is crucial to give mock tests to brush up on the concepts you have already memorised.
2.) Time-management: divide your day's schedule to identify the weak and strong links. Plan every hour wisely, devote suitable time to the high-reward areas.
3.) Organise your exam materials: organise your admit card, pen, identity cards, and other materials you require for the exam ready in one place.
4.) Avoid distractions: do not focus on your past results. What is gone is gone; your opportunities are ahead of you, not behind you. Also, isolate yourself from the people or apps that are consuming a lot of your productive time.
5.) Key concepts: focus on memorising the key concepts first. Memorise your highlighted topics first. Also, do not forget the questions that are being repeatedly asked in the exam.
For this point, iQuanta's NMAT mocks will come in handy as they are prepared only after a thorough analysis of past trends. They are a time-tested reliable source.
6.) Check your knowledge: mock tests, mock tests, mock tests. Their importance can not be emphasised more. They will help you get familiar with the nature of the NMAT exam, help you identify your strong areas (doing them first in the exam would help you a great deal), and inch your score higher because of regular practice of questions.
You can also ask someone to quiz you on your knowledge.
7.) Remember to take a break to avoid mental fatigue before the exam. Sleep and rest well. You need to wake up fresh to give your best in the exam.
Eat a healthy breakfast on the day of the exam. Avoid making it too heavy as this will promote fatigue and feel sleepy.

NMAT Preparation Strategy:
Section-wise preparation strategy:
1.) Language skills: you will be faced with 32 questions in the language section with an allotted time of 32 minutes. The difficulty level is easy to moderate. You will be able to easily attempt 20-23 questions. The key hack for this section is speed, as there is less time for the number of questions. Attempt as quick as possible but while ensuring accuracy.
This section will help you save time for other questions.
The questions asked in this section will be from the following themes:
>reading comprehension
>vocabulary based questions
>propositions and confusable questions
>parajumbles and sentence correction.
2.) Quantitative Section: You will be required to attempt 48 questions within 60 minutes. The difficulty of questions is easy to moderate, so attempting at least 25-30 questions will ensure that you get a percentile of 90-95%.
The theme of questions will range from:
>Arithmetic, Number System
>Geometry
>Logarithms and Progressions,
Permutations and Combinations, Probability
>Data Sufficiency
>Data Interpretation
3.) Logical Reasoning: there will be 40 questions to be attempted within 38 minutes. Scaling high marks in this section is crucial for your final percentile.
Here is a checklist of the themes in this section:
>Arrangements, selections
>Critical reasoning
>Family tree, blood relations, directions
>Coding Decoding, Input-Output
>Statement Assumption Conclusion, course of action
>Set theory, Puzzles and visual reasoning
This was a broad overview of the NMAT preparation strategy for sections of the NMAT exam. Make sure that you use a timer to map the time spent on each question and section. Time management is vital for this exam.
Rest, be confident and take it easy. Do not be stressed and anxious during the exam. Attempt all the questions with a calm and relaxed mind.