Online Doubt-Solving for CAT, XAT, and Other Exams
Preparing for competitive examinations requires one to comprehensively cover the syllabus. However, during the course of our preparation, we face many doubts about strategy, guidance or any other query like numerical problem-solving.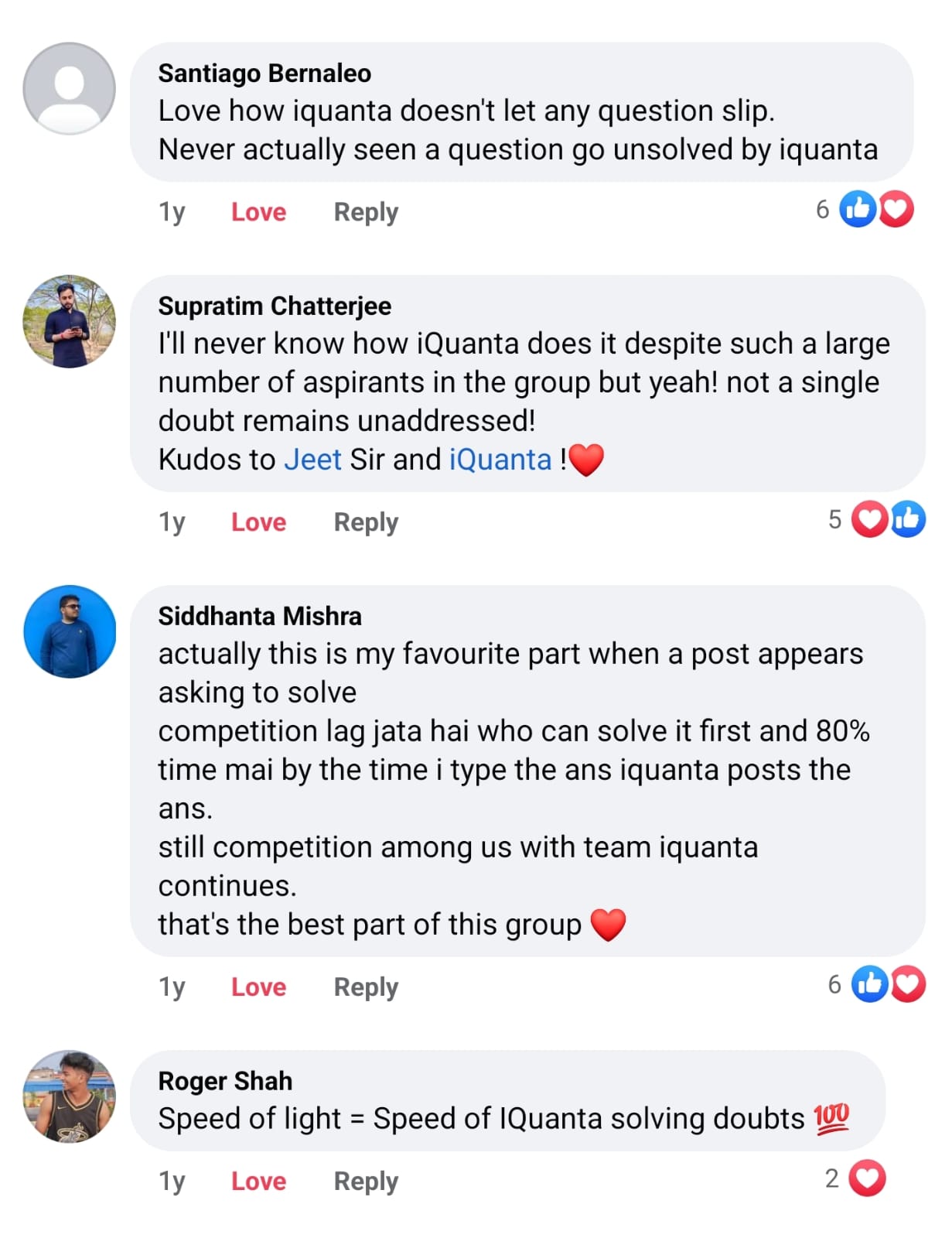 As an aspirant, anyone would want their doubts to be cleared immediately as they arise at any time of the day. This is the ideal situation. Immediate doubt clarification could be a great addition to your exams preparation.
This is why we at iQuanta provide free doubts solving mechanisms on our CAT preparation Fb group. Therein, you are able to ask your doubts whenever they arise.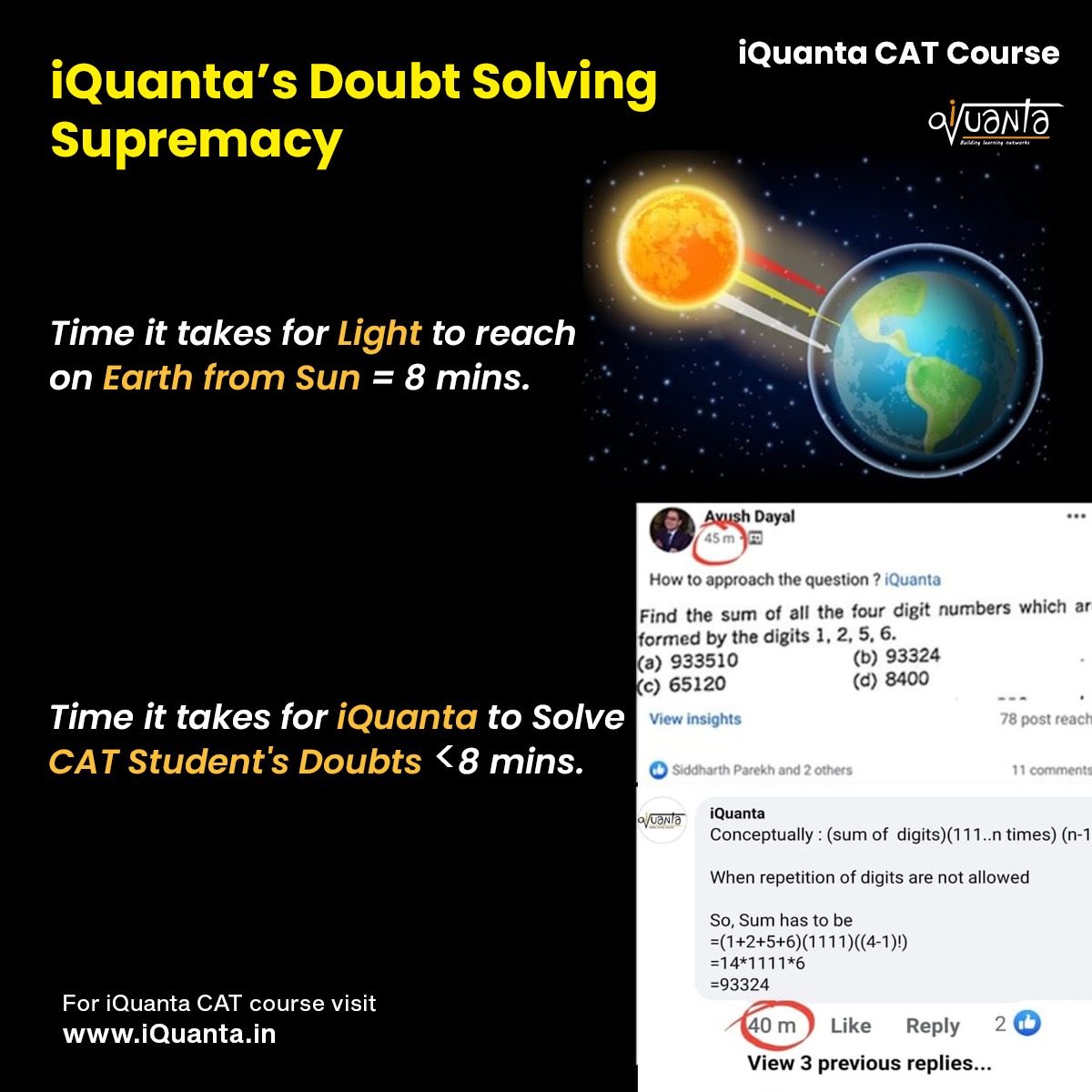 The few features of our doubt-solving for CAT and other exams are:
Not restricted to iQuanta's preparation materials: the unique feature that you get while joining our Fb group or any of our courses is that you need not hesitate before asking your questions about anything.
In the Fb group, you can ask your doubts anytime either to the student community or to your mentors. This ensures that you are guided well as well as gain insight from your peers preparing for the MBA exams just like you.
Anytime doubt-solving in classes: if you are an enrolled student, you need not worry about specific time slots or wait for the class to get over to ask your doubts. You can ask them even during the class as they arise, and the teachers will be ready to help.
The three-step process to doubt-solving: in the class, you will be provided with three different options to have your doubts cleared. Giving an example: in the class, after you have been provided with questions to practice, you will be provided with detailed solutions in both textual and video format.
Textual format, for example, can be used if you are stuck at only a part of the question. The video format can be used for a detailed solution.
There's also a third option, if you still have doubts even after watching the video, you can directly ask your teacher to get it resolved on the spot. This ensures that you are not left out in the class and are able to maintain pace with other students.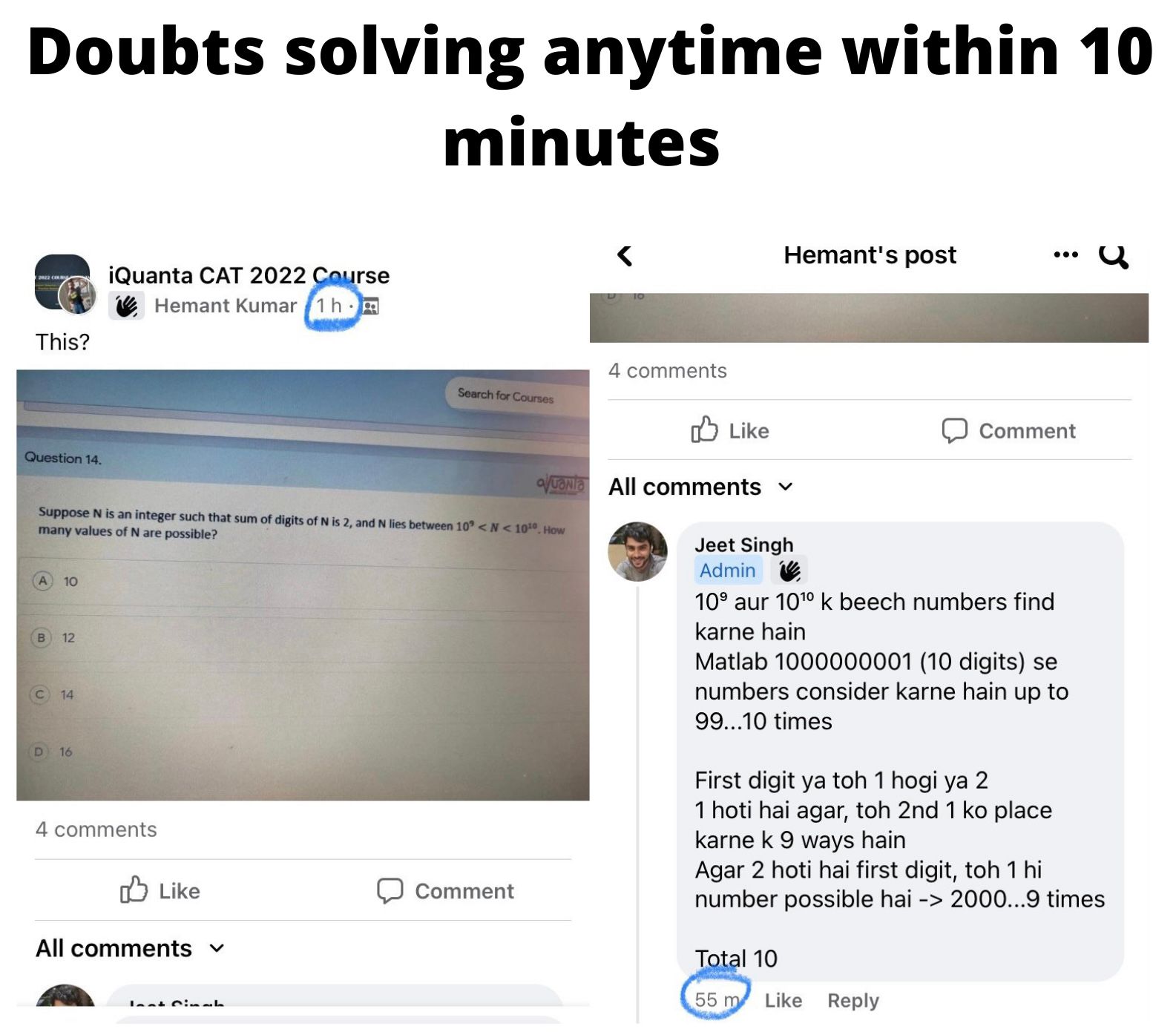 Gain insight: you can use our CAT preparation Fb group to ask other students about their strategy, sources, etc. This will provide you with motivation, and insight into the MBA preparation journey of other aspirants.
Be a doubt-solver: apart from asking doubts, you can also get an opportunity to solve the doubts of other students. This will provide you with an opportunity to practice the concepts taught in the class, ensuring they get stored in your long-term memory. Hence, doubt-solving becomes another mode of practice for your MBA exams like CAT.
Many students have noted that doing this has boosted the efficacy of their preparation.
iQuanta Doubts Solving: 4 methods for a single question in iQuanta CAT Course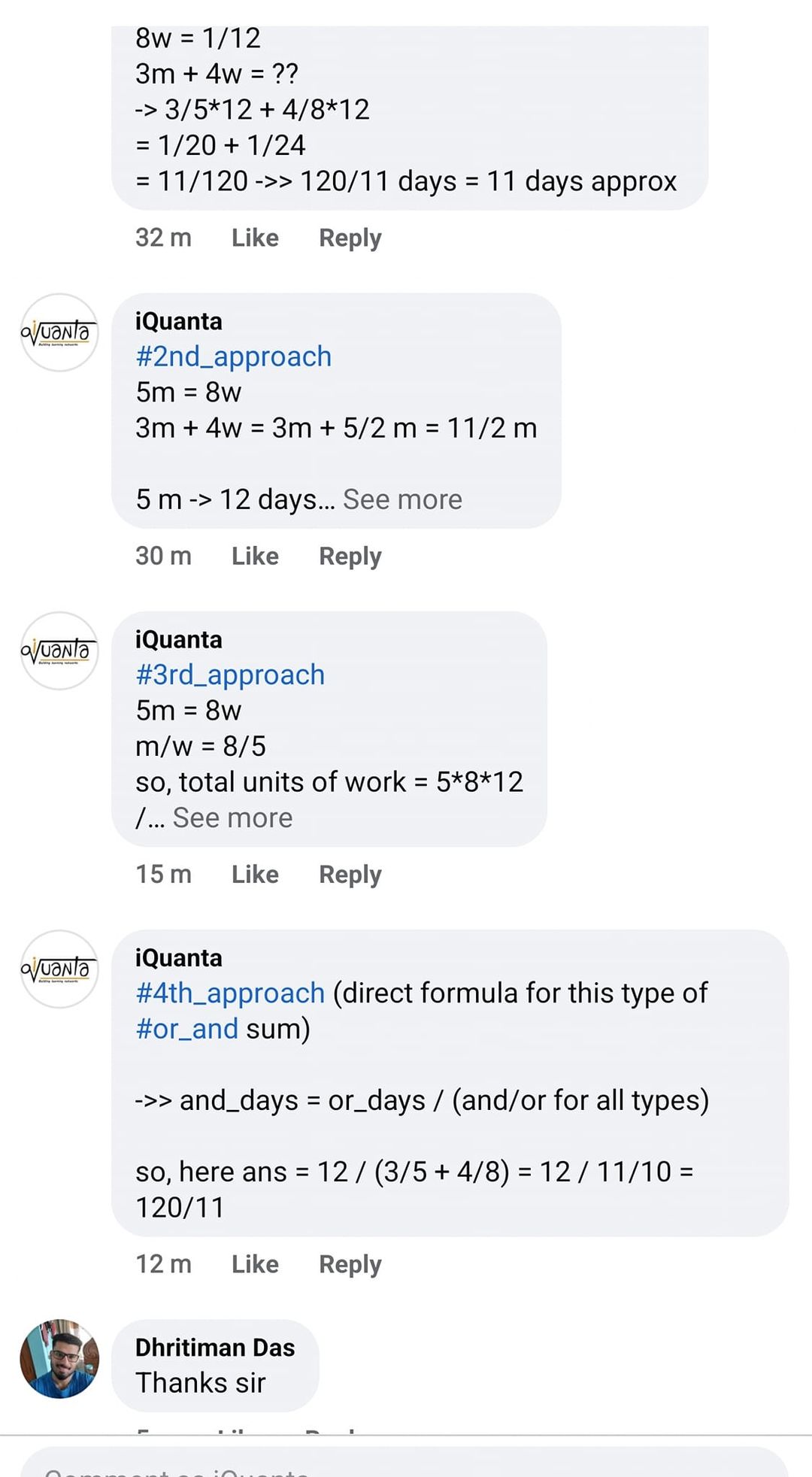 We understand that solving doubts immediately is the best aid in anyone's preparation journey. This is why we encourage students to make use of this free feature as much as possible so that they are able to successfully clear their cutoffs to their dream bschool.
You can visit the CAT preparation Fb group by visiting the link below:

You can also visit the following link to get to know about iQuanta's CAT 2022 Full Course wherein you will be provided with free mocks of other MBA exams too as well as a crash course for the last-mile revision.
Moreover, more than 60 iQuanta students got 99%ile+ in the CAT 2021 exam. Visit the link below.