As Indian students, most of us are familiar with the false happy ending of the story that is fed to us by brown parents; "Beta, bas 10th ka boards sambhal lo aur uske baad sirf aaram." (Translation: Just take care of your 10th grade board exams and everything good will follow) Only time later shattered this 'truth' as we realized that the work gets more comprehensive and the competition more intense.
 MBA is another such milestone that most of us want to cross off our list and take back an experience that proves to be a turning point and escalation of our careers.
It was with such starry-eyed ambition that I decided to pursue my PGDM C from MICA Ahmedabad one year ago.
Through this article, I am going to pen down my personal learnings from my first year at B-school. 
Networking
At the beginning of the first semester, I remember feeling overwhelmed by my smart and talented classmates. Many mentors also told me to "network," but how could I do that? The term seemed so foreign to me and its translation even stranger; to make connections with people hoping that they would help you in your professional life later.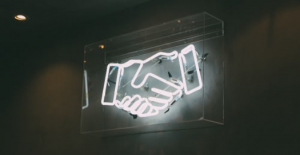 It took me time to understand that it's not the number of connections that count, but the quality. I have made a close group of 6 friends, who I know I will be able to count on for the rest of my life, both professionally and personally. 
However, I still made it a point to step out of my comfort zone and tried to talk to people outside my group because that's what B-schools stand for, peer to peer learning. As I recall, to make this easier, I was advised to sit with different people at lunch every day until I knew my peers' names. A smile and 'how was your day' went a long way.
Most importantly, I learned that it was essential I remained confident and believed that I belonged there as much as my smart and talented peers.
Academics
This was the part that was the most familiar to me. I was a fresher right out of college, still in touch with the habits of assignments, class tests, and exams. Or so I thought. No matter how much I was told to expect a hectic schedule from my Bschool curriculum, I was still surprised by the tight deadlines and heavy workload we had. It had been the busiest I had ever been in my life. I wanted to be a part of everything possible; live projects, research studies, case competitions, etc. My friends diagnosed me with a serious case of FOMO.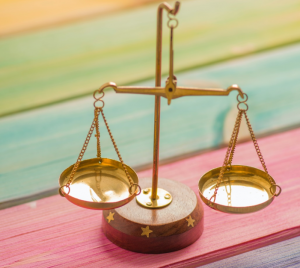 Due to the long nights and lack of effort in taking care of my health, I fell seriously sick due to exhaustion. It took me such a drastic situation to understand that it is not necessary to do everything. The rule of quality over quantity applies here too. It's more beneficial for your mental & physical health and, consequently, your career that you choose your priorities and time wisely. As young students, in this competitive world, it is very easy to convince oneself that mental and physical health can be taken for granted, but trust me, it is imperative that we aim to have well-rounded careers AND health, and not just one instead of the other.
We are not meant to do everything; we are meant to do that one thing and be the best at it.

Extra-Curricular (s)
While I learnt a lot from MICA classrooms, various case competitions, and group assignments, a significant take away from my first year would be from the time I spent working in my committee MICAVaani. This committee is one of the social wing committees of MICA which also has its own community radio station. Being a part of this committee ensured that I would be an RJ, something that I had never done before!
To think that I had almost signed up for participating in student committees that 'looked good' on my CV!
I'm still delighted that I had decided to listen to that tiny voice in my head to do something new and make decisions from the perspective of doing something I would truly enjoy rather than looking for 'CV Pointers'.
The beauty about doing something outside of your curriculum, that piques your interest, is that it opens your mind to new experiences and inspires you to think creatively. A trait that most of us seek to develop but have forgotten how to.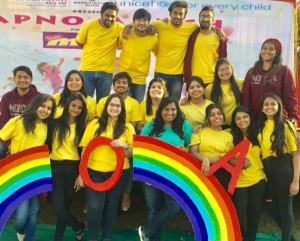 Placements
An essential part of the first year in a B-school, the summer internship placements. The placement season is grueling, and the long process for most brings upon its students fear, anxieties, and waves of self-doubt. Sitting in uncomfortable formals for pre-placement talks, lapping up everything the recruiters said, and then not finding one's name on the shortlist for the recruiting companies can bring down one's self-esteem quicker than a heartbeat. It takes a lot of motivation to move past that and other roadblocks and sit for the process again with a smile.
During such times, I reminded myself that, while I was grateful for such opportunities, these were means to get a job and not the end of my life.
Remember, your first job is not your last job, and no job is your entire life.
It is also important to remember not to let the rejections bring you down as they are not perfect representations of your capabilities and competencies. The best you can do is to place faith in yourselves and not let it affect your performance.
I know all this is easy to say but difficult to practice. Well, let me break the bubble; just like the milestones in lives, our encounters with rejections are never going to get over, and the earlier we accept it, the faster we move on to become the best versions of ourselves.
Do your due diligence, work on yourself, read and absorb as much as you can, and participate in mock GDs and Interviews, but never lose faith in yourself.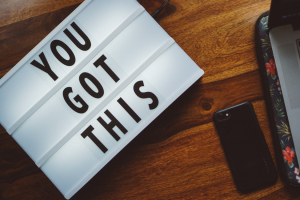 My Biggest Takeaway
One's BSchool experience has the potential to become the best adventure and learning experience in their life. Still, it all depends on setting the right priorities and having a healthy balance.
The narrative around life in business schools is hectic, career-obsessed, intense competitive students, but in reality, that is not who we are or should aspire to be.
My tryst taught me that to be successful, not just in my career but also in life, I had to be confident and believe in my abilities. I learnt that true success did not lie in that perfect job, perfect grades, or a pool of connections, but in the fact weather "I learnt something different today, if I talked to someone new, if I did something that brought me closer to my goal, if I made time for the people who cared for me and if I enjoyed what I was doing. And even if I did not do any of that, it was all okay because at the end of the day, we are all trying!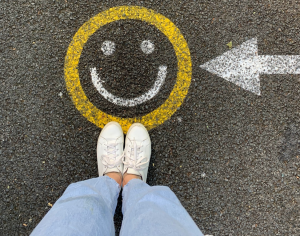 Thank you for reading!