Atish Naskar : CAT 2022 Topper From iQuanta (99.81%ile)
Yessss I have done it. My Aim isse bhi jada that but I am very happy with this too.
This is my first attempt. Preparation starting k time ye bohot suna tha ki first attempt m nahi nikal sakte if you are not so brilliant. I know that I can not do that by self-studying because I am a college-going student. I go to college daily (Daily nahi jata thaa ye alag baat) by 3-3 total 6 hr journey.
I found iQuanta & joined their Batch 1. The best decision I made in my CAT preparation till now. At first, I am also in doubt about how their classes will be or how can I get my doubt cleared but when the classes started I found nothing can be more effective than these for my preparation. Kudos to Jeet Singh sir who made that beautiful platform. For me, iQuanta never is a Coaching I found these as our own platform where I made friends, get chilled, and compete against each other. All teachers are so friendly they are all guided like their own brothers. I can not express more right now time is for celebration . A big Thanks to Jeet Singh Sajjan Barnwal Abhishek Leela Pandey Shubhashish Gargari Best Shantanu Bhowmick & all IQuanta Team members without all of you that can not be achieved.
Cheers!

Link to his post : Click Here!
iQuanta's CAT 2023 Course has been launched. Click on the image below to check out the course details and book a free counselling slot.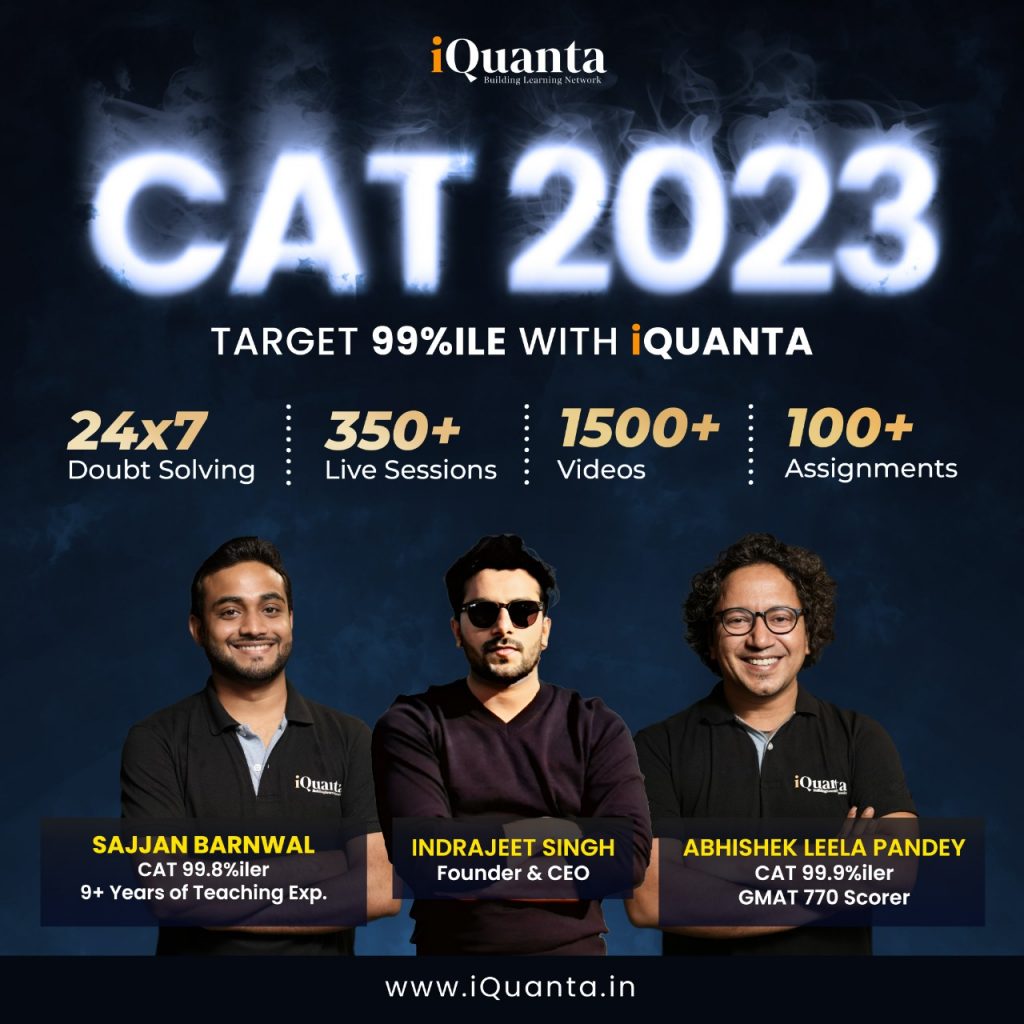 You can also join our Public CAT group to engage with other aspirants, 24*7 doubts solving, and counselling support! Click on the banner below: