Pranav Bahedia : CAT 2022 Topper From iQuanta (99.82%ile)
Thank you iQuanta Jeet Singh Abhishek Leela Pandey & Sajjan Sir (Pata nhi kyun mein aapko tag nhi kar pata hu.
It was my first attempt and only study material I followed was of Iquanta, because being a working professional in an Oil Marketing PSU bilkul bhi time nhi milta tha. I followed the guidance, material, and course flow of the iQuanta faculties rigorously and that proved to be good enough for me. I was enrolled in batch 1 and during the whole preparation journey, I never found myself totally out of my comfort zone. It was very very well structured and slowly pushed my boundaries. Focus on making base was so strong that I could not prepare that effectively between Mid October to November first week due to work-related stuffs but still was able to catch up in Last 2-3 week of prepration.
Once again Thank you very much to Iquanta and all its faculty member, content team and Doubt solvers in the FB groups.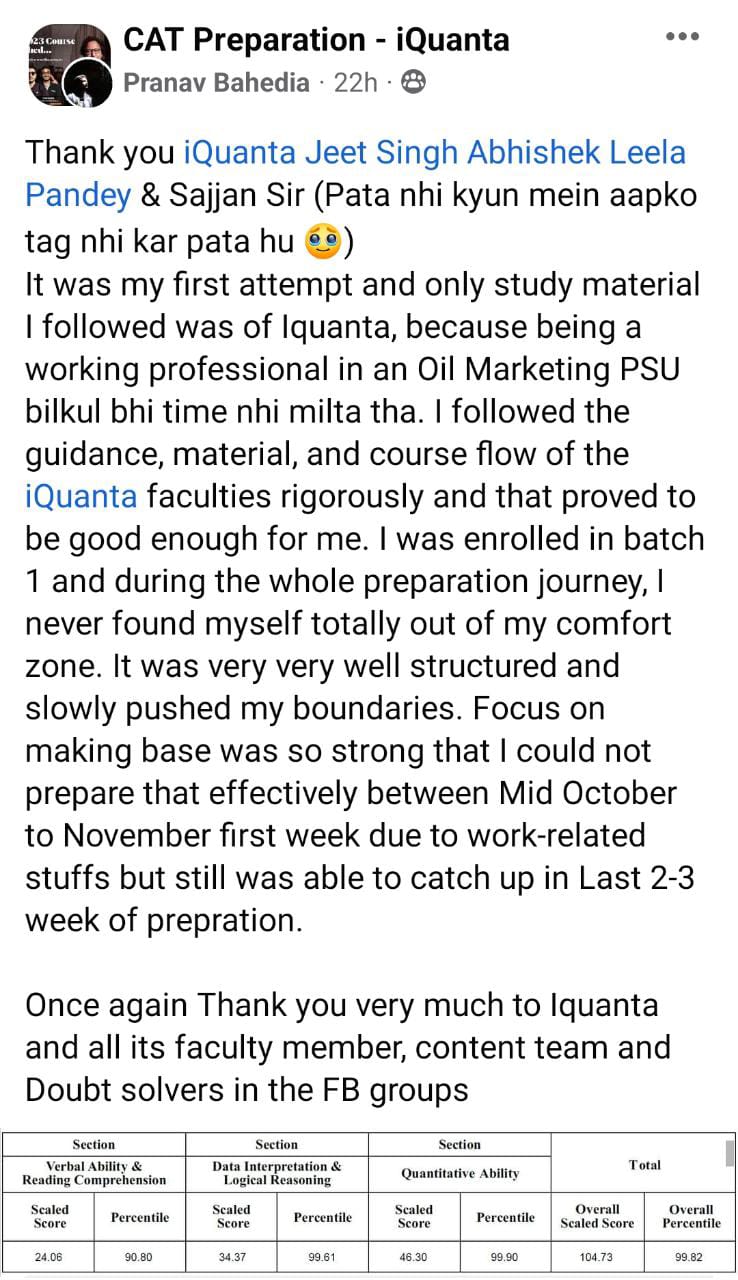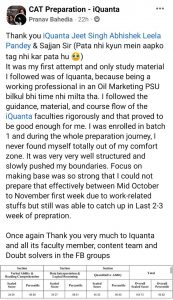 Link to his post : Click Here!
iQuanta's CAT 2023 Course has been launched. Click on the image below to check out the course details and book a free counselling slot.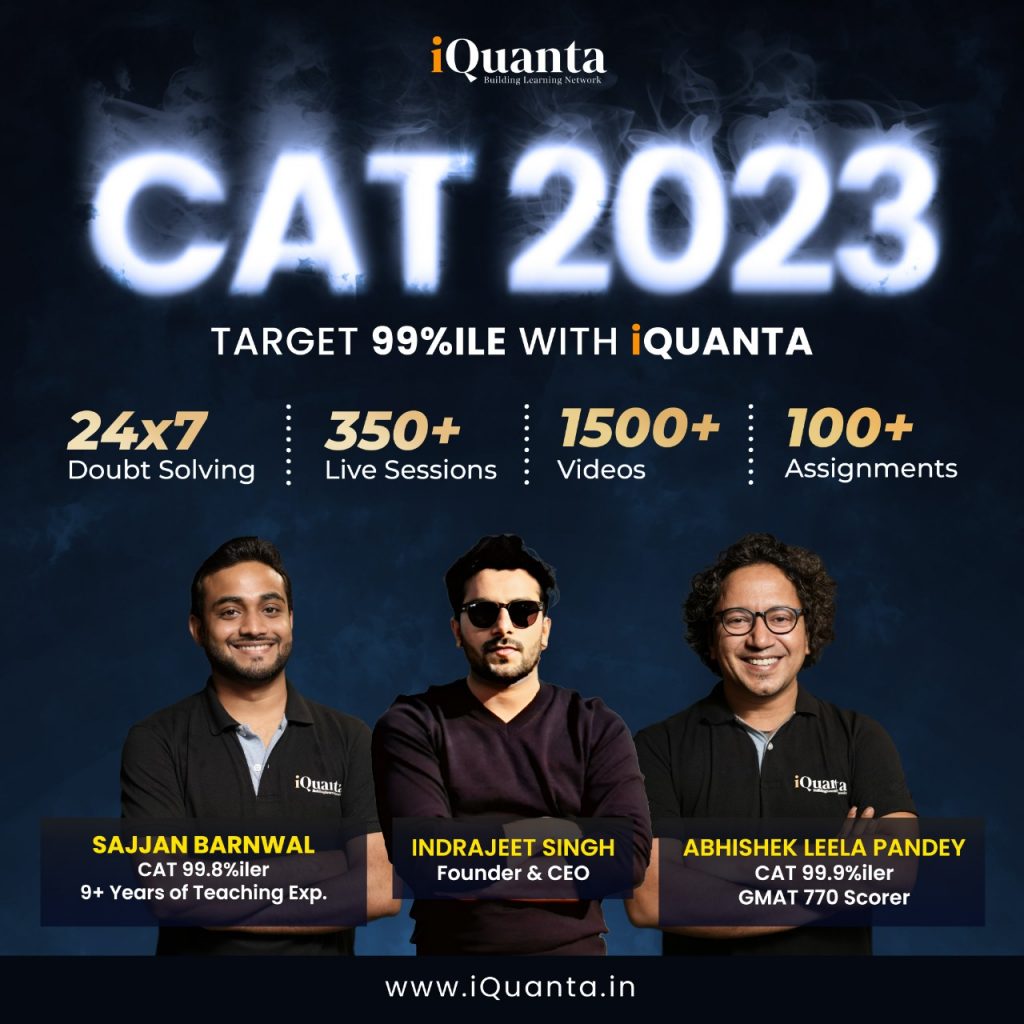 You can also join our Public CAT group to engage with other aspirants, 24*7 doubts solving, and counselling support! Click on the banner below: