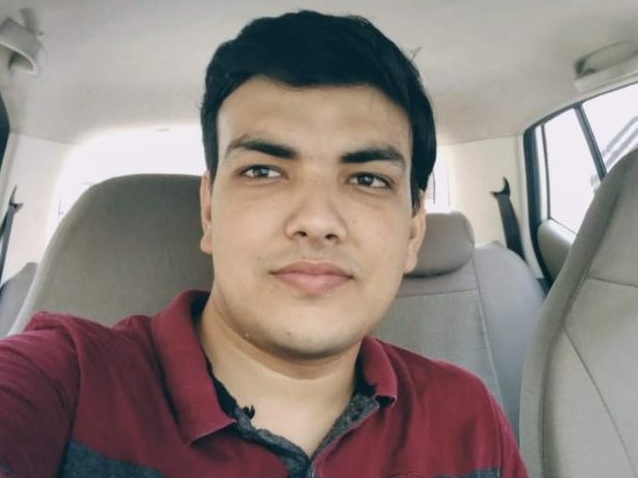 My name is Rishabh Vijay. I have graduated from IIT Roorkee in 2017. My journey for Cat started in 2016 in my final year of college. I joined Offline coaching at that time. I was in touch with iQuanta's facebook group but was not following the group at that time. My quant was always good and was the strongest section. My LRDI was medium and my Verbal was the weakest section. I just gave mocks and attended my coaching but didn't improve that much in verbal. My cat score that year was 98.27 with 99.97 in QA, 96.xx in LRDI, 69.xx in Verbal. I didn't get calls from IIMs because I didn't clear VARC Cutoff. I got Placed in a trading firm in Hyderabad. I was not that serious about CAT at that time so I just use to follow the main group iQuanta and my only preparation was that only. I got 91.xx percentile in CAT 2017  with 50.xx in Verbal(Terrible),89.xx in LRDI and 99.01 in QA (thanx to iQuanta)
At this time I had two options, first one is to continue the job and leave the dream of CAT and the second one being Leave the job and prepare for CAT.
I planned and decided to leave the job in February end and started to prepare for CAT from April (1 mahina to chill banta hai)
First, I started looking for coaching and most of the janta was suggesting to go for offline coaching in Delhi CP. I went there saw the fees and felt that it is kind of Total waste of money so I started looking for online coaching and I came up with few choices apart from iQuanta  I saw past year results and reviews of iQuanta and Joined iQuanta Course in July.
Indrajeet's great passion will make u feel that u are in the best institutes of CAT. Other Coaching Institutes just say that u will get one to one doubt solving advice but iQuanta made it possible. I sent hundreds of messages to him and other faculties of iQuanta and got a reply to each one of them. Class timings were always perfect. I solved various doubts on the iQuanta page and my various doubts were also cleared by iQuanta team and other peers. iQuanta also provided CAT level mocks i-CAT, they were up to the level of CAT and were helpful in my Success.
I have achieved a scaled score of 173 got me a 99.66 percentile with 89.5 in Varc, 98.05 in LRDI, 99.96 in QA. The biggest credit goes to iQuanta. I hope iQuanta grows further and always be at the number 1 position in the education field. To all other participants who will start to prepare for CAT2019, a little guidance to all of you is just give your mocks honestly and analyze ur mocks more honestly. Be honest with yourself and track your performance for the whole year. Clear your basics and just practice as much as possible. Ups and downs will come but be prepared for that, it is just a part of progress.
Finally, Thanks to Indrajeet sir, iQuanta and all my peers for being the part of my success. It has been an awesome journey in this group. Lots of luck to all the future aspirants.