MY MBA JOURNEY
Back in 2018, when I was in my final year of graduation, I was preparing for CAT and all the other management aptitude tests. Although I was diligently preparing for more than a year, I scored a meagre 78 percentile in CAT 2018, which was an abysmal performance. All my dreams of getting into a good business school came to a standstill.
I was shattered at first, thought that I won't be able to crack India's premium management aptitude tests like CAT, XAT, IIFT, MICAT, SNAP, NMAT, etc. This continued for a few more days, and then on one fine day, I thought of introspecting on what went well and what did not.
Being an engineer, I too followed the usual tradition of not being good in Verbal Ability and Reading Comprehension section of CAT where I scored 70 percentile. I was okay to good in the Quantitative Aptitude section as I could at least score above 90 percentile. However, to my surprise, I had performed pathetically in the Data Interpretation and Logical Reasoning section with only 50 percentile.

WHAT WENT WRONG
There are a few things that were wrong in both my preparation and also in my approach to solving the questions during the exam. Let's discuss it section wise.
Verbal Ability and Reading Comprehension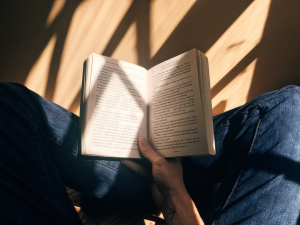 For Verbal Ability and Reading Comprehension section, I used to attempt almost all the 34 questions. But why? Because I had poor accuracy and I found attempting more with X accuracy will fetch me more marks than attempting less with X accuracy. By this method, sometimes, I used to score very good marks in my mocks and sometimes pathetic. My CAT exam day was one of the pathetic ones. I would suggest not to use this hit and trial method at all and to be very systematic and honest in attempting the paper.
What did I change in CAT 2019 attempt?
Preparation
For the preparation part, I started reading articles from www.aeon.co, www.theguardian.com, www.nytimes.com, etc. to improve my reading speed and also to get familiar with the diverse set of contents. The next thing that I did was to solve the first few sets from the book RC99. For a start, I would suggest solving it without a timer and see if you can get 100% accuracy or not. After a few 10-15 Reading comprehension solved in this manner, now you should keep a timer and solve all the questions. You will surely find it difficult to solve it with a timer due to the time pressure, and that is what makes the real CAT exam very difficult. After this, make it compulsory and a good habit to solve at least 2 reading comprehension a day.
Try giving sectional mocks and, more importantly, try to analyse every question even though you got it right or wrong. For the analysis, the golden rule is to analyse every option because there might be a possibility of a mismatch between your thought process and the solution provided. It then makes mocks' analysis of the utmost importance as it gives you a very close simulation of the actual CAT.
Strategy
I used to start with reading comprehension, and in my first round, I used to pick those sets whose content I was familiar with; for example, I used to attempt those reading comprehensions based on technology. After I am done with reading comprehension, I used to start with the odd one out because they had a high chance of getting it correct, and also, they were TITA (Type in the answer), so no negative marking. Then, I used to go with summary questions followed by para jumbles. I would suggest attempting para jumbles only after you are done with your second round and still have time left because there are 5! = 120 possibilities of getting it right.
Data Interpretation and Logical Reasoning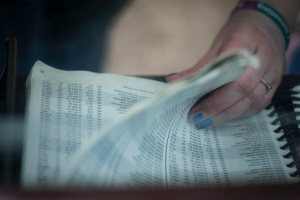 For Data Interpretation and Logical Reasoning section, I used to start a set. I took around 8-9 minutes in attempting to solve them and sometimes failed in doing so. Nonetheless, I  used to move to a different set and repeat the same mistake. In this manner, I was not able to solve many sets and waste half of my time.
What did I change in CAT 2019 attempt?
Preparation
To ace the Data Interpretation and Logical reasoning section, the golden rule is to solve the previous year's actual CAT papers. I picked up the DI-LR section of the last few years, set a timer of 10 minutes or max 15 minutes per set, and solved them. For analysis, let's say I couldn't solve the entire set or a few questions of the set. I did not jump to the solution directly; I gave myself another chance to solve the set without a timer. In this way, I developed a logical approach to the problem, which really helped me in my preparation.
Strategy
In the first 5 minutes, I read all of the 8 sets and noted a priority order in the way I would be attempting them. In this section, the game-changer is not to get stuck on a set and know exactly when to move on and start solving another set. Also, I would suggest solving the current year's and previous year's mocks that have a video solution, which can be beneficial. The sets in this mock will be one notch higher than the actual CAT exam and will help you ace the data interpretation and logical reasoning section.
Quantitative Aptitude
For the Quantitative Aptitude, I used to attempt this section in rounds. This technique has helped me to get a decent percentile. But, there's always a scope of improvement.
What did I change in CAT 2019 attempt?
Preparation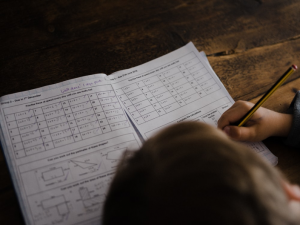 In my previous attempt, I had skipped a few chapters like time, speed, distance, probability, etc. So, this time I made sure I do the basics of these chapters thoroughly so that I would be able to solve at least level 1 questions from these chapters. I used to solve level 1 and level 2 questions from Quantum CAT by Sarvesh Verma. More than solving too many sums, I focused on the concept, which has helped me do well in this section.
Strategy
I attempted this section in rounds. The first round will contain the questions that can be solved in 1 minute and where accuracy is close to 95%. The second round will contain the questions that can be solved in 2-3 minutes and where accuracy is close to 80%. The third and final round will contain all those questions that either I don't know or require a lot of time. I followed this strategy and increased my score to 97.75 percentile in CAT 2019.

CONCLUSION
In the end, it's about the right attitude and temperament that will help you ace an exam like CAT. This was how I increased my score from 78 to 94 percentile. I could have easily scored 98+ percentile. But there were some things that happened on the actual CAT day that I wasn't able to score 98+ percentile, let's keep that for another blog.