iQuanta's NMAT + SNAP 2022 Course Launched!
iQuanta's NMAT + SNAP 2022 Course has been launched. With both of these exams being just a few months away prepare with highly relevant material for both of these major OMETs. Get access to live classes, practice sessions, topic-wise assignments, instant 24×7 doubt solving (within 2 minutes), mocks, one-on-one counselling with the faculties and various other perks.
---
---
Check out iQuanta's NMAT SNAP 2022 Course Trailer here:
iQuanta's NMAT + SNAP 2022 Course Details for Students
Quants + DI – 150 Videos
Logical Reasoning specific for SNAP & NMAT – 75 Videos
Verbal – 75 Videos
Live streaming classes – 2-3 Days a week – Total 30+ Live classes
Live Practice Session – 40 Sessions
10 SNAP Full length Mock Tests
10 NMAT Full length Mock Tests
Topic Wise Mock Tests- 4000 Questions of Practice
Doubts
24×7 Doubt session on dedicated FB Group
College Detail and Counseling Session2 Live Session & one on one help.


NMAT Exam 2022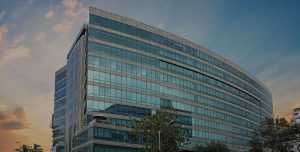 For MBA admissions to NMIMS University and other reputable B-Schools in India, GMAC conducts the NMAT exam, a national level entrance exam. Using the NMAT scheduling option, candidates can select their preferred exam day and location during the exam window. NMAT is conducted once a year during the designated test timeframe. The NMAT by GMAC score is determined by how well candidates do in the three aspects of Language Proficiency, Quantitative Aptitude, and Logical Reasoning.
NMAT 2022 Exam Pattern
Covering major concepts from the syllabus should be the first step in preparing for the NMAT exam. Candidates should be acquainted with the NMAT by GMAC exam pattern, which is described below:
---
---
iQuanta NMAT+ SNAP 2022 Course Structure & Flow Chart
1. Quantitative Skills: Quant Course Structure & NMAT Quant Syllabus
2. Logical Reasoning: LR Course Structure & NMAT LR Syllabus
3. Language Skills : LS Course Structure & NMAT LS Syllabus
SNAP Exam 2022

For admission to management programmes given by its associated colleges and a number of other private B-schools, Symbiosis International University (SIU) administers the Symbiosis National Aptitude Test (SNAP), a national-level MBA entrance exam. Every year in the months of December and January, SNAP is held. The exam was typically set for a single day, however in 2020, it was planned for three distinct slots (three days). This pattern persisted in the 2021 exam and is predicted to do so again in 2022. Every year, more than 60,000 applicants turn up for SNAP.
SNAP 2022 Exam Pattern
To crack the SNAP 2022 exam, candidates must be well acquainted with the SNAP exam pattern before choosing the right SNAP 2022 course for yourself. Check out the SNAP 2022 exam pattern below:
iQuanta NMAT+ SNAP 2022 Course Structure & Flow Chart
1. Quantitative, Data Interpretation & Data Sufficiency: QDADS Course Structure & SNAP QDADS Syllabus
2. Analytical & Logical Reasoning: ARLR Course Structure & SNAP ARLR Syllabus
3. General English : GE Course Structure & SNAP GE Syllabus
iQuanta NMAT+ SNAP Mocks


iQuanta NMAT + SNAP 2022 Course Features
What Makes iQuanta the Best Preparation Platform?
1.

24×7

Doubt Solving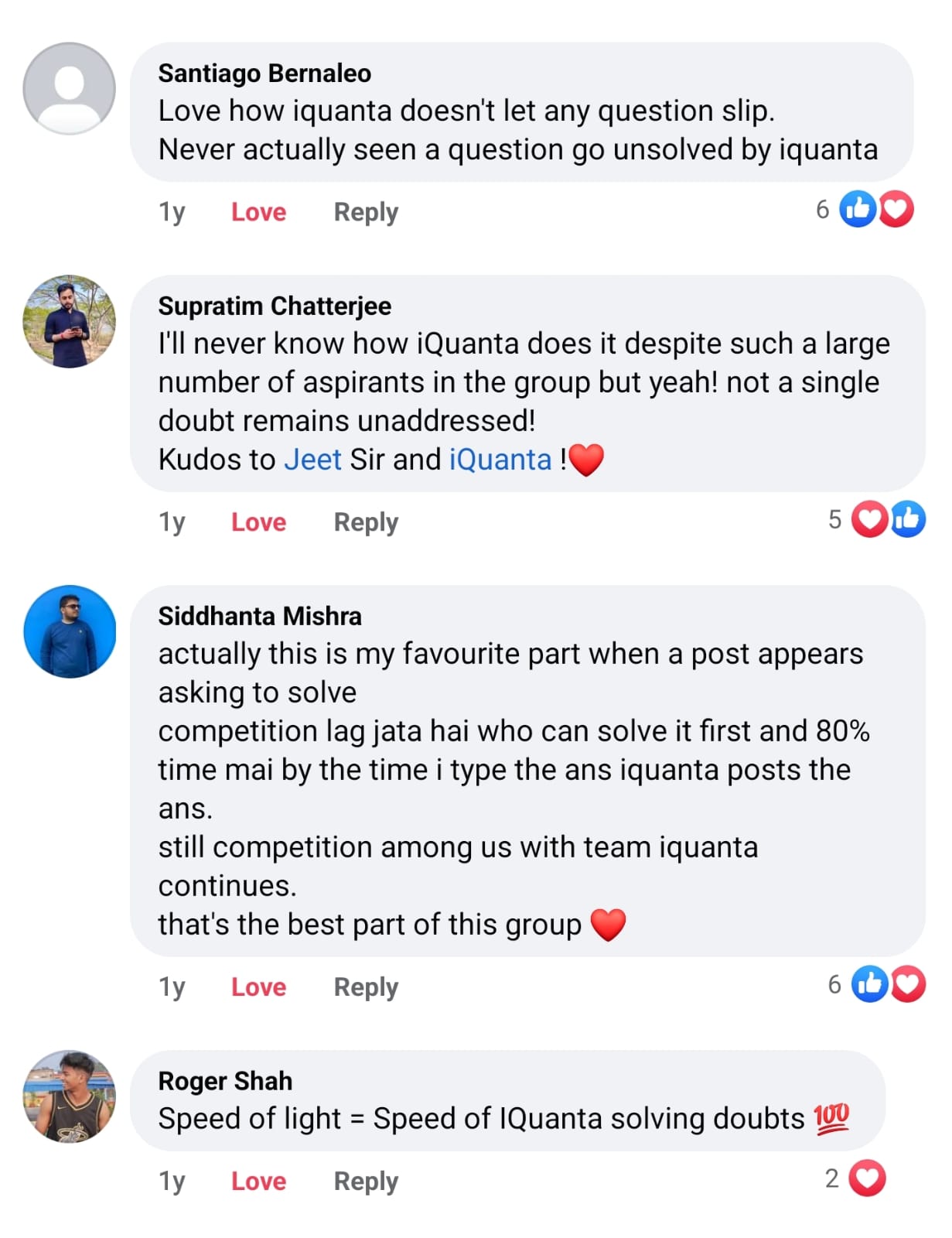 As an aspirant, anyone would want their doubts to be cleared immediately as they arise at any time of the day. This is the ideal situation for any NMAT SNAP 2022 course. Immediate doubt clarification could be a great addition to your exams preparation.
This is why we at iQuanta provide free doubts solving mechanisms for the NMAT SNAP 2022 course on our Fb group. Therein, you are able to ask your doubts whenever they arise, i.e, 24×7 doubt solving. All you need to do is post your doubts in the group and it will be resolved within 10 minutes of posting.
To know the steps to 24×7 doubt clarification in detail, click here.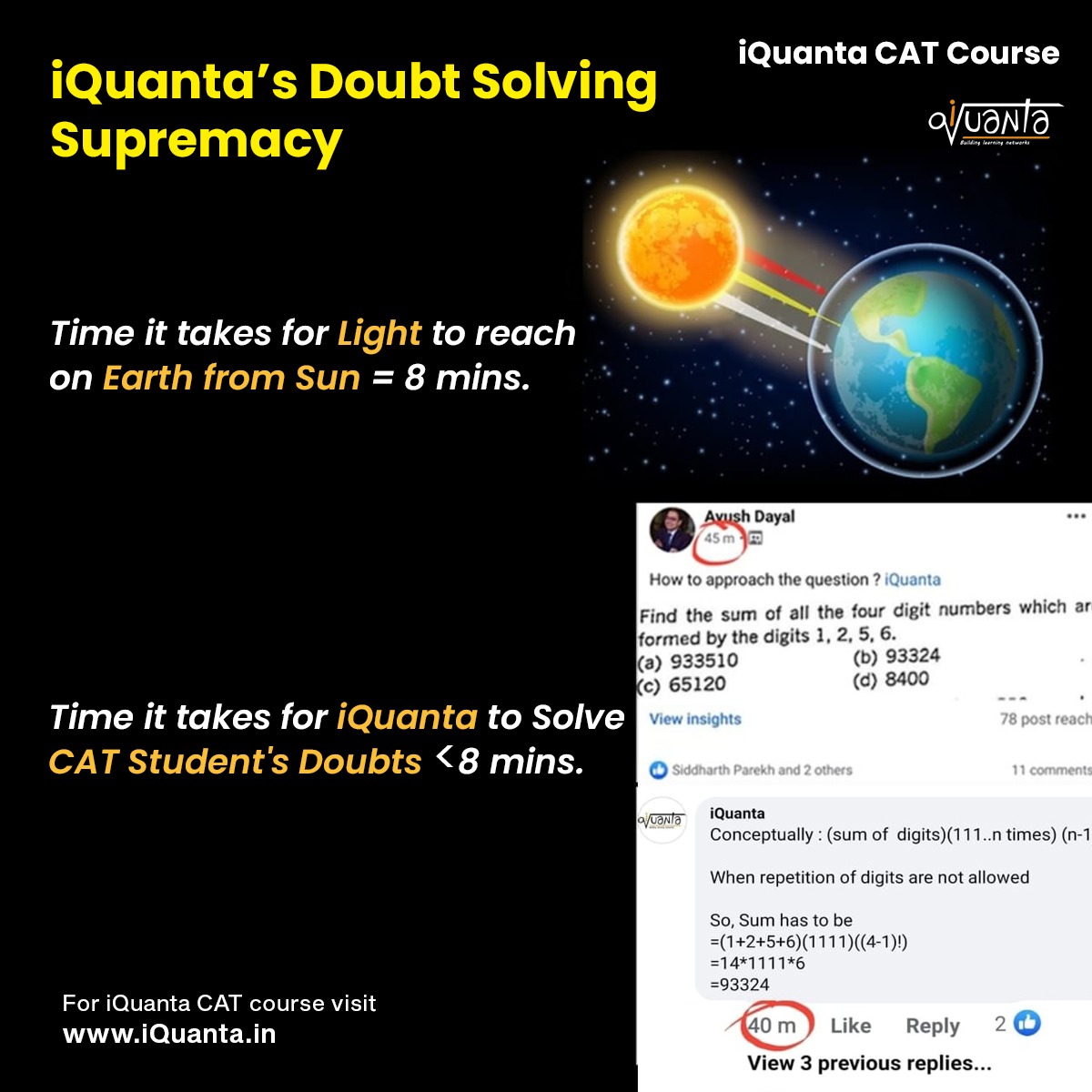 2. Peer-to-Peer Learning in CAT students Community
A community is very important as having a dedicated community at one place will provide you with the necessary support for your preparation.
In our secret Facebook group and in our public Facebook group, every student studies in a group wherein they learn from each other by asking and solving doubts, sharing strategies and uplifting each other by providing motivation. A functioning ecosystem is built that is engaging as well as informative.
Click here to know more about iQuanta's peer-to-peer learning and how they managed to create an engaging community.
3. iQuanta's Interactive Classes : Dual Pedagogy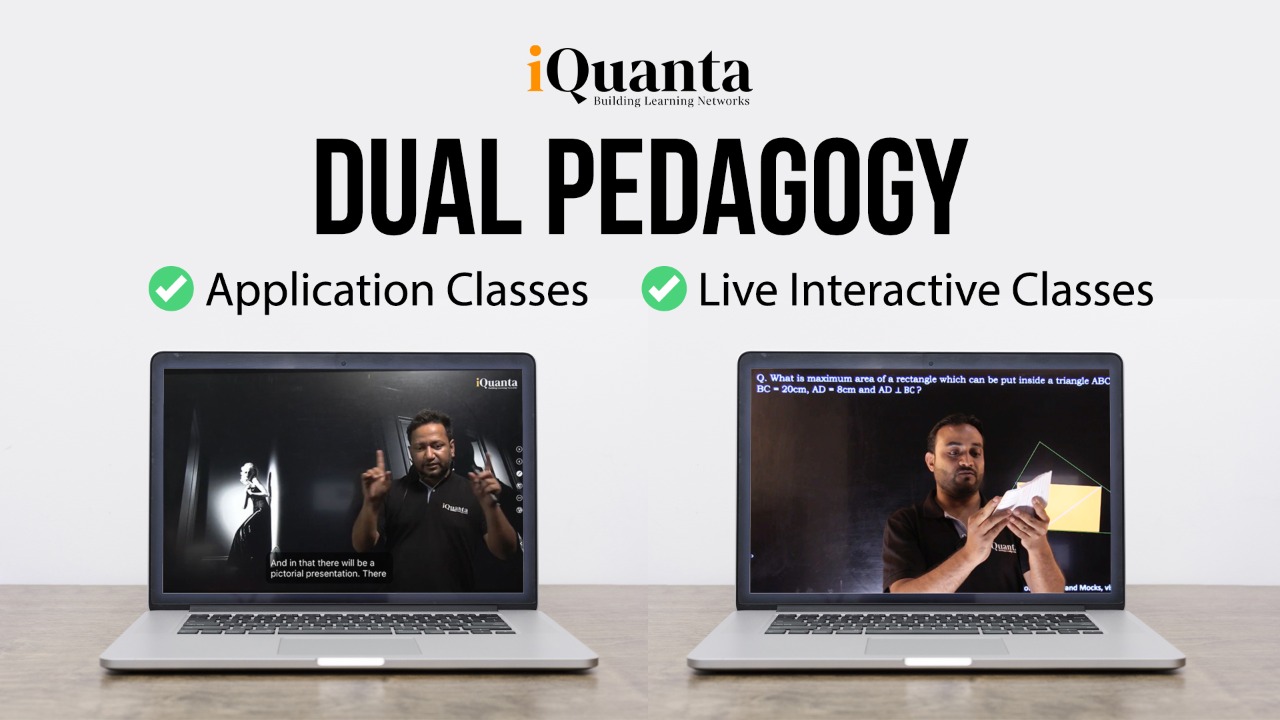 Listening passively has certain disadvantages because one is not actively involved in the learning process. And as we have limited attention spans, any student will not be able to listen attentively for an extended period of time.
Hence, short attention spans can be increased through iQuanta's dual pedagogy in NMAT SNAP 2022 Course wherein the focus is not only on teaching theoretical concepts but also application-based learning.
How iQuanta conducts it's interactive classes? Click here to find out.
4. iQuanta's Past Results for NMAT+ SNAP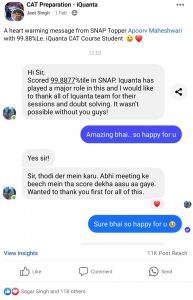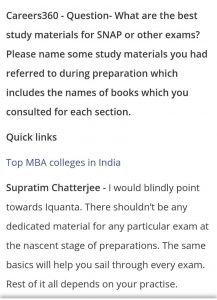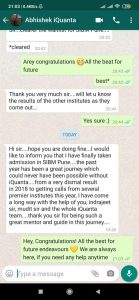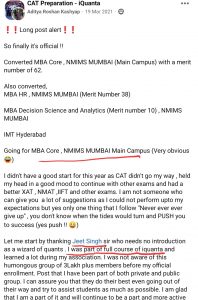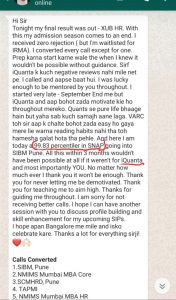 If you want a structured course to prepare for NMAT & SNAP 2022-23, visit the link below.
---
---
To join India's largest CAT preparation community and for free 24*7 doubt clarification, join the group linked below.