Life at Goa Institute of Management
I received an admit from GIM back in April 2022. I had resigned from my job on 22nd April and was feeling very dejected after getting waitlisted at NMIMS. But I guess third time is the charm, on 23rd April, as I was preparing for CET exam, A mail popped up stating that I got through PGDM-Big Data Analytics course of GIM. Getting into GIM was my dream from my first attempt and nothing better could have happened this year than I getting through my dream b-school after 3 years. I started my GIM journey on 23rd June and the journey has been a roller coaster since then.
GIM started in 1993, with 6 faculty members, teaching a single class with an intake of 24 students in a rented premise, and right now we are a family of 75+ full-time faculty members, six courses with an intake of over 900 full-time students, and a 50-acre campus with world-class infrastructure. It wouldn't be wrong on my part to not accept the fact that we actually reside in god's own campus. Every nook and corner of the campus seems mesmerising with the clouds floating around the mountains. Every PGP1 candidate has a double occupancy and every PGP2 candidate has a single room. And just think after getting up every day, you are exposed to this view on a regular basis. The below pictures are from my own room and if you are lucky on a sunny day, you would even see a full bright rainbow as well. Attaching a picture of the beautiful campus of Goa Institute of Management below.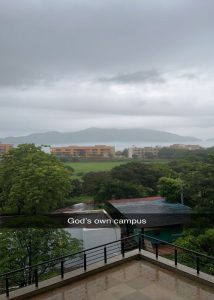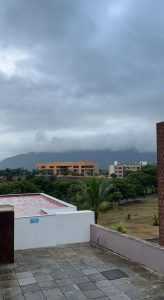 ­­­­­The campus is 50 acres in size, so the walking might feel little strenuous because there is a lot of walking in the campus. But can vouch for a single thing that the mess food wouldn't disappoint you. From having 2 cafeterias to having 2 menus-1 being regular food and 1 being continental food. Apart from this we have SK Junction which is open till 4am in the morning to satisfy your late-night munching needs. We also have a late-night café that runs from 10 to 4am in the morning which has a spread of different food options available at your disposal. GIM cannot function without our Jaggu bhaiya store who helps to solve most of our munching and hygiene products and trust me his store has every possible flavour of chips available.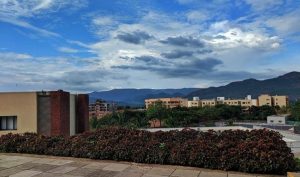 Our college caters to every possible sport be it having a Basketball Court, Swimming Pool, Cricket ground, Football ground, Lawn-tennis court, Volleyball court, Badminton etc. Attaching a photo of our very own swimming pool below. Sports are available at your disposal 24×7 and because of which the campus stays lit at every hour of the day. Equipment's are available and you can issue the same with your RFID card. People at GIM love their umbrella more than they love anything. You could always feel that you could leave your hostel without your phone but not your umbrella as we get 4-5 months of uncertain rainfalls.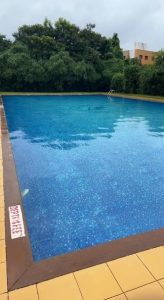 GIM caters to a lot of different festivals every year owing to the diverse culture of students GIM has. GIM has been a forerunner of having students with diverse backgrounds and celebrates each and every festival with the same rigour and enthusiasm. GIM has 25 plus clubs and societies and the cultural club called as RaZzMaTaZz ensures that every festival or party is celebrated in a grand manner. They also ensure that maximum people participate in the events, so they do a lot of activities before in order to gather maximum amount of crowd on the real day of event. As we spend our maximum time on campus, all the festivals are taken very seriously and process of execution is very seamless as well.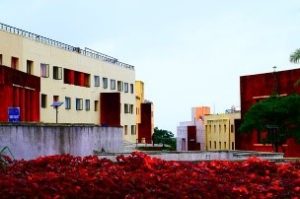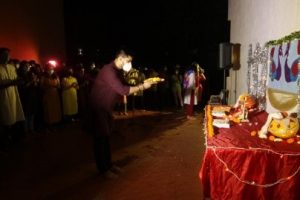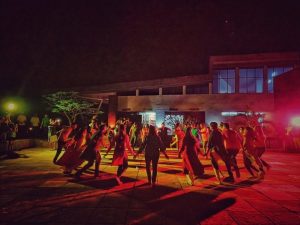 As GIM is a fully residential campus not only for students but also for faculty. As GIM runs literally 24 hours with something happening 24×7. Be it assignments, preparation of presentations or some random chit chats in common room at every hostel. Students get to experience the proper hostel life and staying in hostels help you build a bond for a lifetime because you not only share your space but everything be it parties, assignments, study groups, gossip sessions, game nights in those 4 walls.
At GIM we have specialised labs catering to the practical aspect of MBA curriculum, which are available for students 24*7 and for Big Data Analytics students, we have labs where we could access every tool be it R, Python, Power Bi, Hadoop and the like for practise in class and even after class. Being a student driven campus, everything functions smoothly at GIM because decisions are taken according to the requirements of the students and students are given top priority for ensuring that their stay at GIM for 2 years is as smooth and hassle free as possible.
At GIM we believe in work hard and party harder to blow our Monday blues. Every GIMITE know their second home after college and that it none other than Green Valley & White House where you could spot any GIM student at any point of day. For people at GIM, solutions to every problem starts with going to either of the above mentioned places and coming back happily with a solution.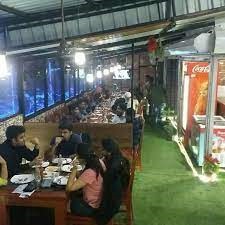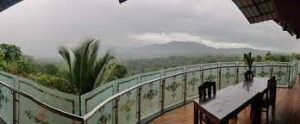 Attaching below is the picture of the most happening hostel of GIM-the H2 hostel. You could always hear loud music, parties and cake bashing almost every night running till odd hours in the morning. And the vibe at H2 is totally different from all hostels. Its one of the newest hostels in GIM and the most happening as well. You could always find every possible thing at H9 and you could know from far off that there is a birthday in H9 because of the noises coming from the hostel.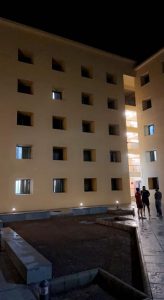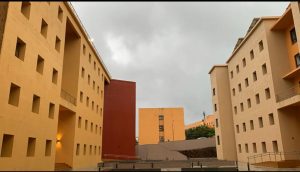 For comprehensive guidance and a structured CMAT Course, visit the link below.

To become a part of India's largest MBA exam preparation community, visit the link below and join the group.