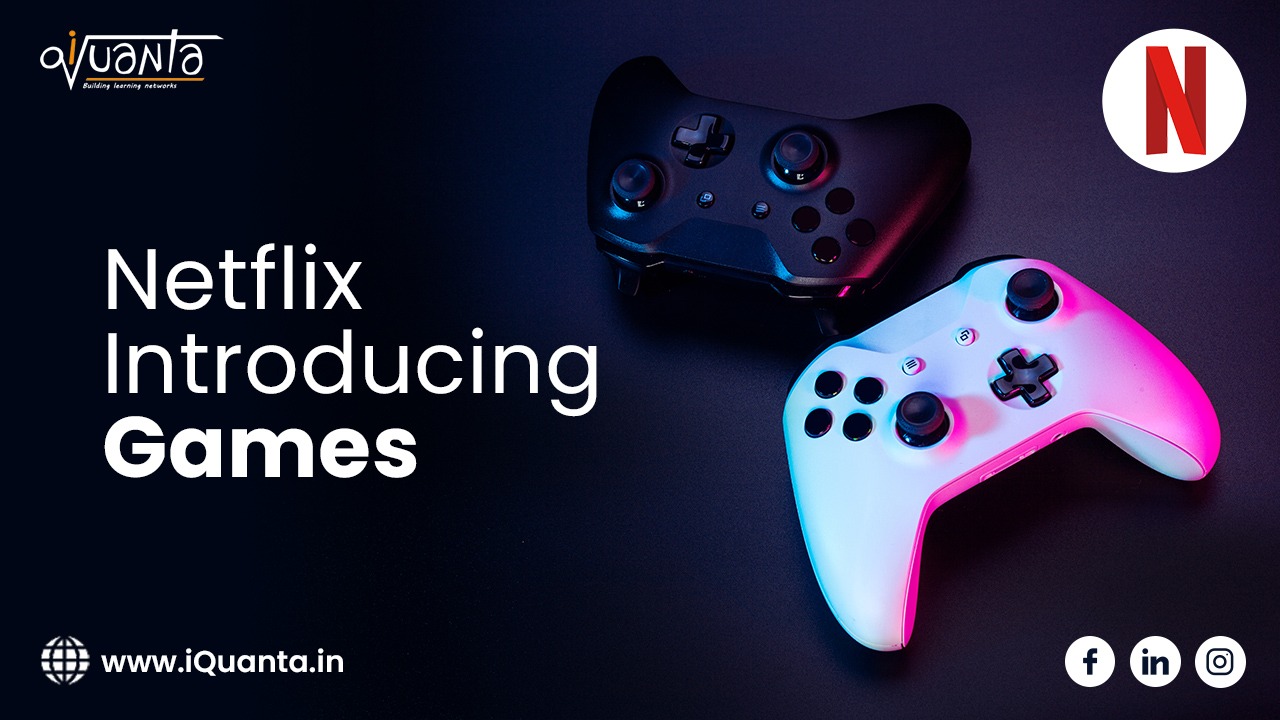 Netflix launches games for smartphones 
Netflix is currently the top OTT platform having 208 million users around the globe. Netflix is launching its first mobile games worldwide as it seeks to break into the game subscription market. Due to the pandemic, it has witnessed massive growth in revenues as more people have subscribed. However, the growth rate is declining and users are not growing at a rapid pace.
When Netflix was started, it used to mail DVDs of blockbuster movies to customers. Slowly they evolved into a streaming platform with the adoption of the Internet and increase of Internet users.
Soon, Netflix started producing its own content. The show 'House of Cards' released in 2013 was the first one produced by Netflix which was a massive success. Over the last few years, the number of Netflix originals have increased at a rocket speed.
Now, they are trying to break new ground by introducing video games based on their shows. Example, a person watching Stranger Things can play its game. 
Presently, they are in early stages of expanding into games. They had introduced interactive shows like Black Mirror Bandersnatch and You vs Wild where users get the opportunity to shape the story by making choices.
Till now, these interactive shows have been a massive success. However, how video games turn out is a question that can be answered in the future. For now, the idea seems exciting.
Why Gaming?
With the streaming business becoming more and more competitive, it is important to give more value to customers to stay ahead in the race. Many players like Prime, Disney+Hotstar are attracting customers by offering subscription services at a lower price.
The market is reaching a tipping point. All the players are fighting for the limited market share available.
Massive content is being produced and uploaded every month. But the scope for expansion is becoming limited. 
Only 1.54 million new subscribers were added this quarter compared to 10 million new subscribers added in the same quarter last year.

Netflix is trying to give more value to consumers without charging extra. The video games will become a part of existing plans which customers have already subscribed to. Initially it will only be available for mobile screens. If that is a success, then they have plans for desktop screens too.
Currently, Netflix is competing with Prime, HBO, Disney+. But with the addition of video games, they want to compete with video games like Fortnite and PUBG. 
Just like a tv show keeps users addicted for binge watching, games can also keep users addicted. They are doing everything to keep its users glued to Netflix for longer times.
Producing video games is not easy. A lot of experiments need to be done to see what the user is liking. Hence, there is a big risk if games do not perform well. 
Also, multiple games need to be added. It can't compete on a standalone basis like GTA, Call of Duty etc. Hence, investment can go down if people do not like the ideas.
For now, lots of money is being spent on experiments. Since, experimentation is the thing that made Netflix successful, one can never know which game can become a huge hit in the future.
To structure your CAT online preparation in an efficient way consider joining iQuanta which is a top online cat coaching institute and being a part of the iQuanta CAT 22 Course.
You can also check out and be a part of their Facebook group for peer learning, doubt solving and free material.


For 24*7 doubts-solving, FREE guidance and counselling and peer to peer learning, join the CAT preparation Fb group below: