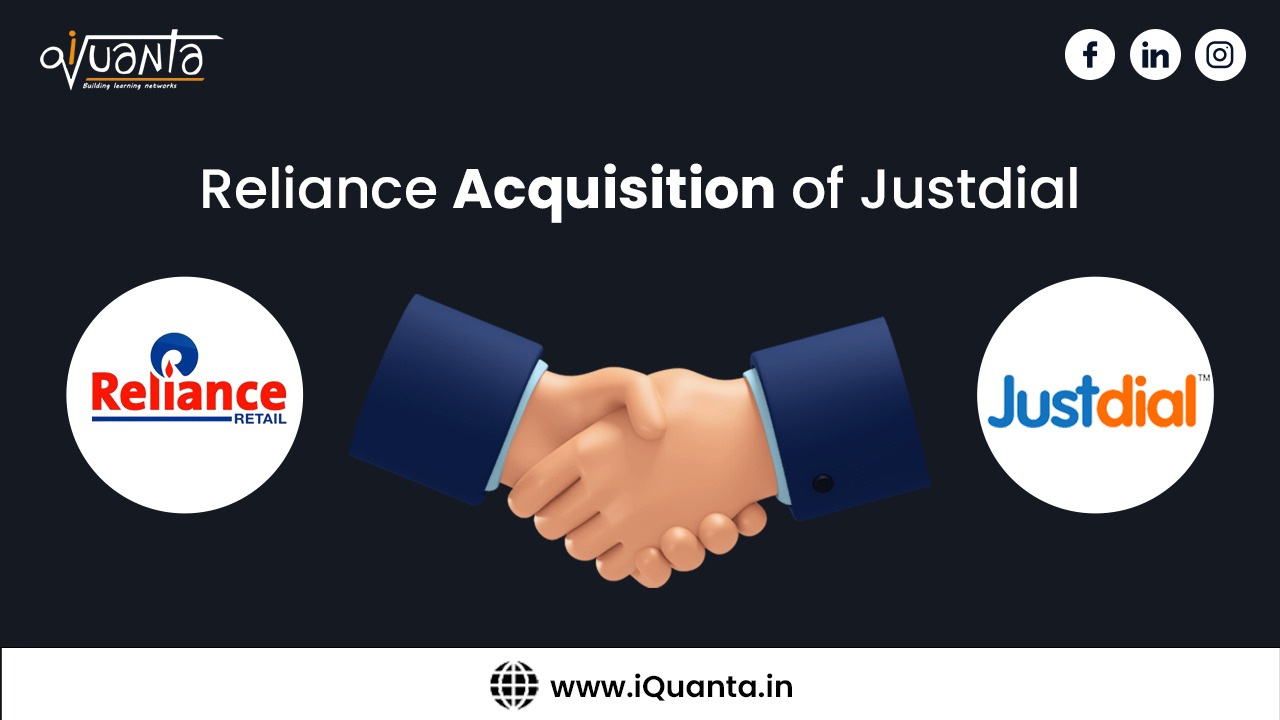 Reliance Retail completes acquisition of Just Dial
Reliance Retail Ventures acquired a controlling stake in Just Dial for Rs 5710 crores. As per the deal, Reliance will acquire 40.95% of Just Dial for Rs 3497 crores and an additional 26% from public shareholders by making an open offer.
Just Dial is a local search service platform having more than 30 million listings of enterprises across web, app and voice platforms. It makes money by selling listings to SME businesses.
Businesses can pay some money to get listed. The business model is quite simple and Just Dial being 25 years old is still profitable.
Reliance Retail and challenges faced by Justdial
In the last few years, Just Dial has been constantly increasing its salesforce to find more customers. However, the problem is that businesses are not sticking to the paid program for a long time and so additional sales resources are not giving the required growth.
Just Dial tried to provide more value by adding extensions like Search Plus and JD Omni. Search Plus helped businesses to transact directly while JD Omni helped with inventory management, billing etc.
However, these extensions didn't succeed much and so Just Dial started targeting Tier II, Tier III SMEs. In smaller cities, people are generally aware of the local business and businesses don't need any advertising by paying a premium. 
In large cities, there were other challenges. Searches became highly specified and there was a player for every vertical. For taxi booking, people were using Uber. To find a restaurant, people were using Zomato. To find a physician, people were using Practo.
Despite all the challenges, Just Dial was making money.


Post-Pandemic Times
Due to lockdowns, businesses were closed. Demand and supply were hit and so businesses were not looking to advertise.
In order to assist SMEs in these challenging times, Just Dial launched various offers on its paid campaigns including better discounts, flexibility inactivation of their campaign (post lockdown), better payment terms, etc.
They also began cutting down on advertising-related expenses. 
Due to fewer customers revenues were low and the company saw a substantial dip in the top line which is still not recovered.
It is becoming difficult for Just Dial to find new avenues for growth and the business is highly impacted, this kind of acquisition is like a silver lining in a dark cloud.
Another reason is that Just Dial recently ventured into the B2B e-commerce space with JD Mart. They are facilitating the sale of goods and services between businesses and a partnership with Reliance can expedite this whole initiative.
For Reliance, they are getting their hands on a solid internet startup for a reasonable price. Also, they've been trying to foray into the B2B commerce space themselves for a while now and Just Dial might just be the right fit.
To structure your CAT online preparation in an efficient way consider joining iQuanta which is a top online cat coaching institute and being a part of the iQuanta CAT 22 Course.
You can also check out and be a part of their Facebook group for peer learning, doubt solving and free material.


For 24*7 doubts-solving, FREE guidance and counselling and peer to peer learning, join the CAT preparation Fb group below: