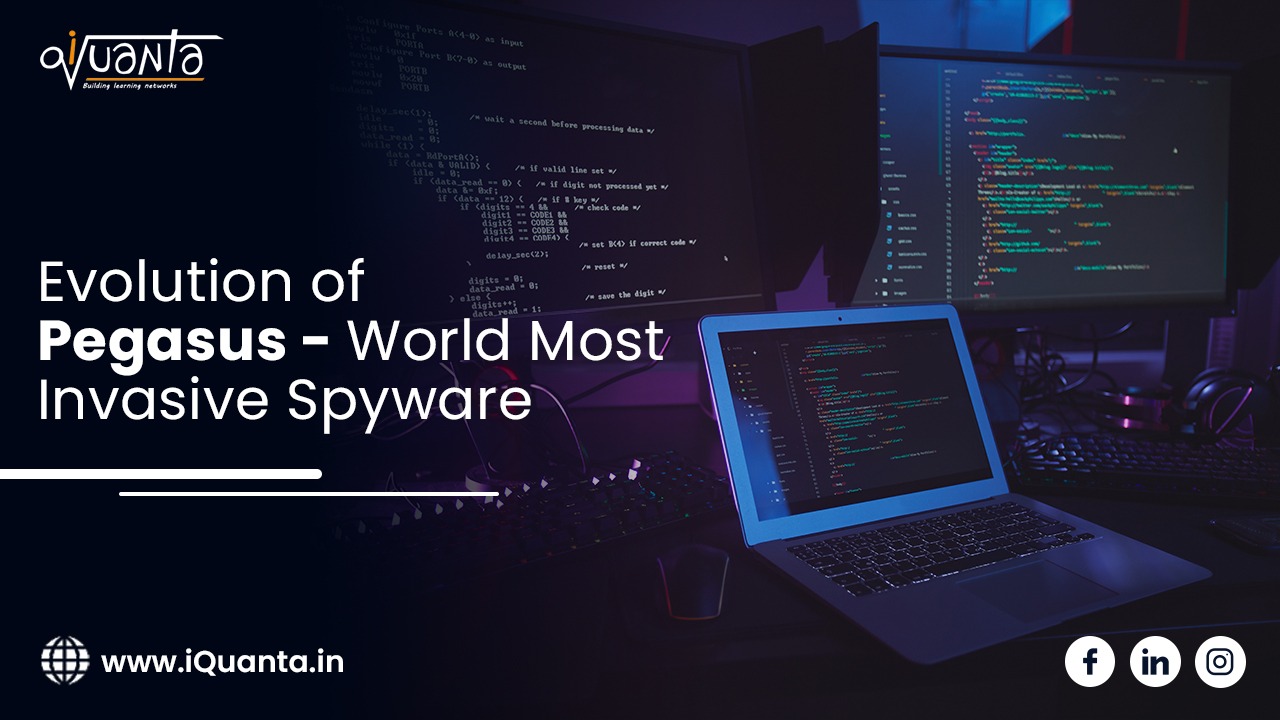 Pegasus spyware and how does it work?
Pegasus spyware, the world's most invasive spyware, is built by NSO group from Israel. It has the ability to find a route into a target's device that is unknown to the developer of the device and its software. The target also doesn't need to take any action like clicking a link.
Recently, it has come highly in news due to alleged surveillance of thousands of politicians, journalists, lawyers, human rights activists and other influential people.  
Beginnings
The company was started by Shalev Hulio and Omri Laviea by the name Communitake after finding an opportunity in the 2007 launch of Apple's iPhone. 
People began using smartphones for many purposes. The initial purpose was to help mobile operators take control of devices to provide tech support. Slowly, the need for providing security features like encryption services emerged and it became challenging for intelligence agencies to intercept a call.
Unless the device is accessed and communication is decrypted, a call can't be intercepted. Communitake solved this problem by bypassing encryption and getting access to more information. Finally, the NSO group was created in 2010.
Becoming a Spy-Tech
NSO focused on building Pegasus as a spying technology for intelligence agencies and police forces to tackle terrorism, drug-trafficking, money laundering etc. 
However, Mexican agencies went beyond drug-trafficking to target politicians, journalists, dissidents etc. Pegasus was equipped with other spyware tools by Mexican agencies and NSO group started providing more sophisticated technology to their clients.

Soon, Pegasus became the leader in the spy-tech industry. Initially they were using one-click by the user to take control of their device by sending links in emails, SMSes. But, then it leapfrogged to "zero-click" infections.
These infections can be used in WhatsApp to take control by giving one missed call.
Targeting Apple Devices
Zero-click attacks are executed via Apple's iMessage and FaceTime communication apps, music streaming services, and Safari web pages. 
Once full access is gained, all the smartphone's data, location, text messages, contact lists are known. It gains more control than the owner.
NSO Response
Soon after the list containing 50000 names including journalists, activists, politicians was released, the NSO spokesperson responded by saying that the list is equivalent to opening White Pages, choosing randomly 50000 numbers, and drawing headlines from it.
The spokesman said that the report itself stated that "it is unknown how many phones were targeted or surveilled and the purpose of the list could not be conclusively determined".
The NSO group assured that they would investigate all the credible claims and take strong actions including shutting down the customer's system, if a situation warrants.
To structure your CAT online preparation in an efficient way consider joining iQuanta which is a top online cat coaching institute and being a part of the iQuanta CAT 22 Course.
You can also check out and be a part of their Facebook group for peer learning, doubt solving and free material.


For 24*7 doubts-solving, FREE guidance and counselling and peer to peer learning, join the CAT preparation Fb group below: