CUET is just around the corner and we are sure that your CUET preparation is in full swing. In order to score the maximum marks, you need to practice as many mock tests as possible. This will enable you to familiarise yourself with the pattern.
Mock Tests are used to check your knowledge about the subject. They help you to understand how much you have learned and what areas need improvement. They are not meant to test how well you can answer questions but rather how well you understand the concepts.
The official notification states, "With a view to familiarize the candidates with the process of appearing in Computer Based Test, the National Testing Agency (NTA) has developed an online platform where candidates can practice answering the test questions in a CBT environment".
"The practice questions do not constitute a mock test and are not indicative of duration within which they are capable of being solved. The practice questions do not necessarily
represent the pattern or spread of the questions across various topics in the syllabus or difficulty level, or their answerability within the duration of any specified time span, etc. of the questions that will be there in the actual exam."
Downloading Official CUET Mock Tests
How to Study with Mock Tests:
Practice makes perfect! This is something that we have all learned over time. If you want to do well on any test, whether it's an entrance test, a university test, or even a test at school, you need to practice. You can't just show up and expect to get good grades. You need to put in the work.
You should study hard before taking your tests. Put some effort into studying. Make sure you understand what you are learning. Ask questions if you don't understand anything. Try to learn things out loud. If you can read about a topic, then you can talk about it too.
Taking notes is a great way to remember information. When you take notes, you're able to write down exactly what you've learned. You can use note cards, a notebook, or whatever works best for you. Just make sure you write everything down.
Practice Questions are extremely helpful for your preparation. They help you understand how to approach the question types and what type of questions you should expect from the exam.
General Points to Keep in Mind while preparing for CUET Exam:
Study hard: The first thing that comes to mind when we think about studying is cramming for tests. However, this is not the best way to prepare for an exam. Instead, try to learn through practice and repetition. You should not just memorize facts but rather understand them. This means that you need to spend time understanding concepts and applying what you have learned.
Set goals: Setting goals can help you stay motivated throughout your studies. If you know what you want to achieve, then you are less likely to get distracted.
Take breaks: Taking breaks from studying is important. Try to take a walk or do something else that will keep you away from your books.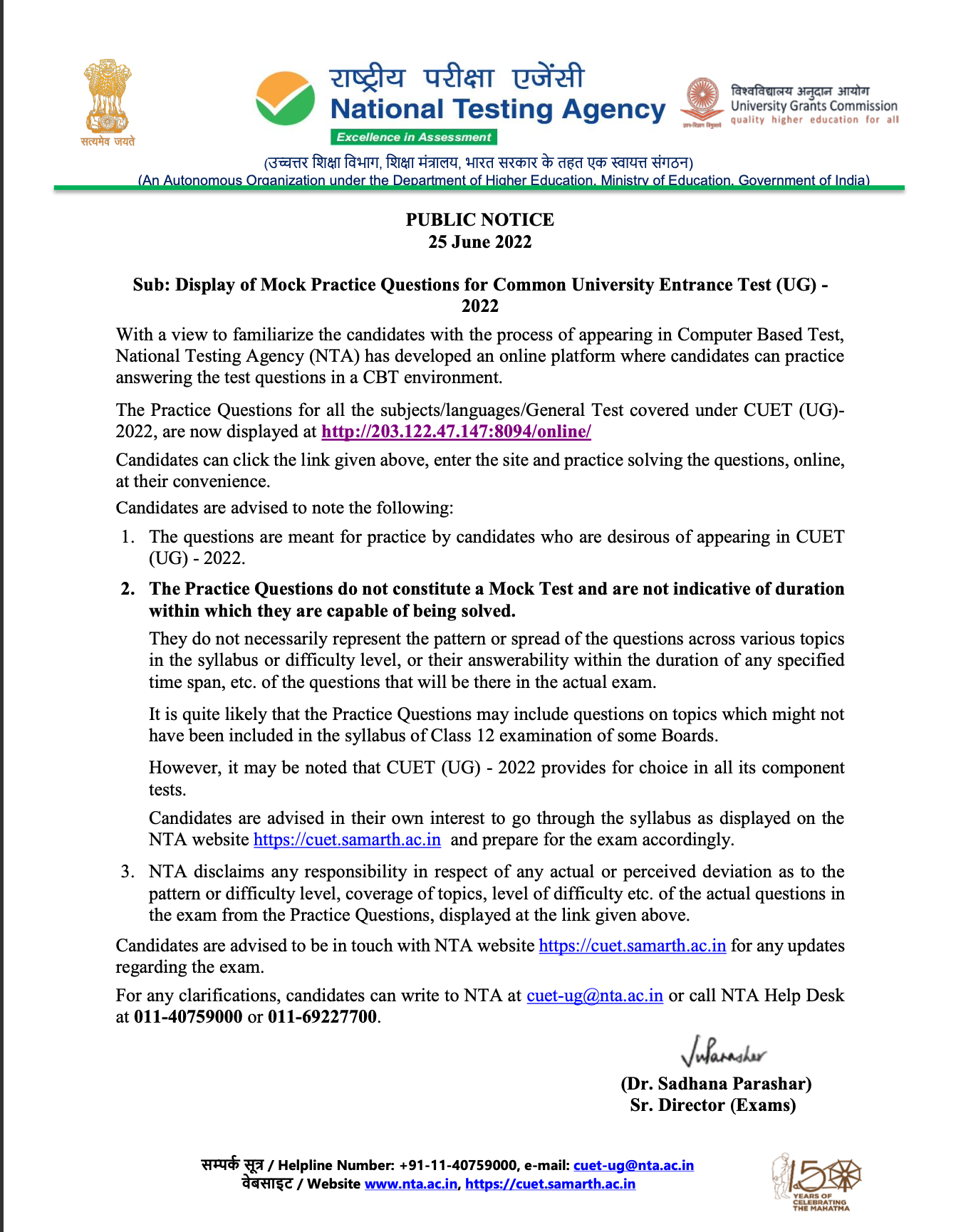 ---
---
For a comprehensive one-on-one counselling and structured CUET 2022 preparation, visit the link below.

You can also join our CUET community for the latest updates and 24*7 doubt clarification.