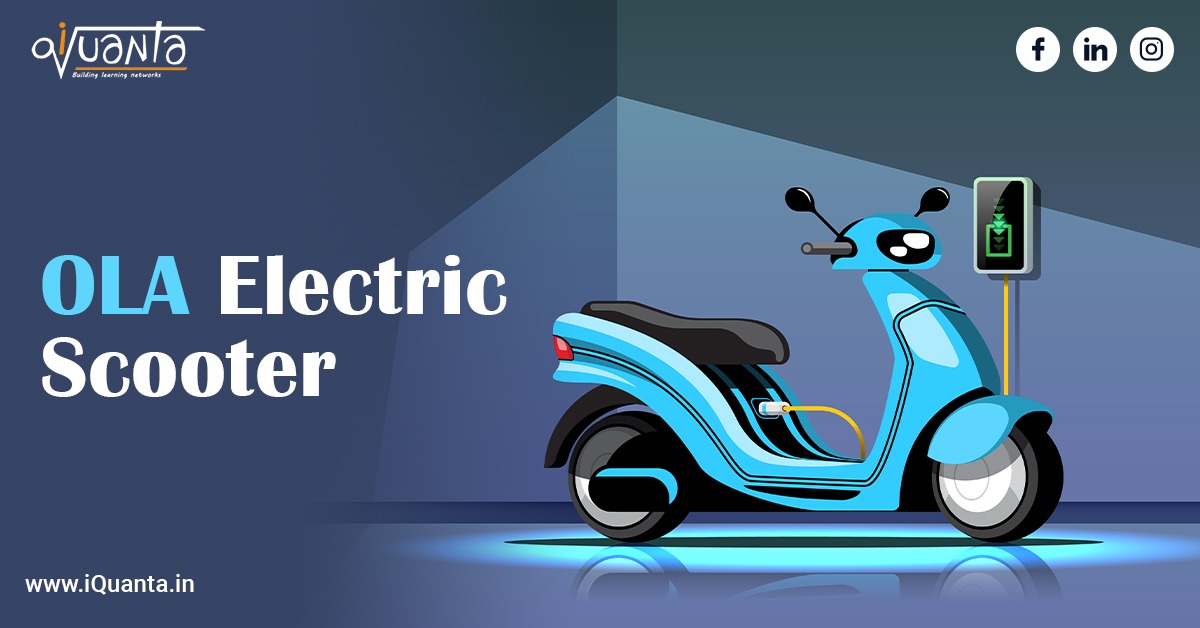 With the Paris Summit and climate awareness being in focus, countries are targeting to become carbon free as soon as possible. Big corporations are responsible for a significant carbon emission and something needs to be done in that direction.
It is the need of the hour to find renewable sources and limit the use of non-renewable sources. Thinking in the same direction, Ola decided to set up an electric scooter manufacturing unit.
With the setting up of the manufacturing unit, Ola Electric became the newest entrant in the EV scooters segment launching two attractive models priced at ₹99,999 and ₹1.29 lakh, respectively. 
Although this is still pricey for people in a country like India where the majority of the population lies in the middle segment, one can get a discount on this price if the state government is subsidizing the cost. 
Since, all the stakeholders have to work together to keep carbon emissions in check so the role of the government becomes highly important. In fact, in Gujarat, the more affordable variant is expected to cost a mere ₹79,999.
With the electric vehicle market becoming more competitive, the prices are likely to reduce further but till then subsidy can play a huge role in the adoption of electric vehicles by the masses.
Fuel prices are at record highs and state governments are competing to offer subsidies for EV vehicles. Companies like Ola, Hero, and Ather Energy are making significant efforts towards an all-electric future. 
Seeing the future is going to be electric vehicles, there are no major challenges when it comes to funding. Long-term investors are financing money and the cost of production is on a constant decline.
Last year, despite the pandemic, the industry sold 25,000 odd units. This year they have already sold close to 30,000 units in just the first 6 months. Ola has plans to scale production to millions units by this year. They already have close to 100,000 pre-orders to show for it.
Although the sales figures are picking up, scaling is not easy. Ola, for instance, has promised to design, engineer, and manufacture its own batteries, motors, motor controllers, and software, despite acquiring a Dutch EV company last year.
Ola also has to build the supply chain to be able to sell these vehicles to the masses. It will be challenging to seamlessly manufacture millions of scooters without encountering some difficulties.
Looking at the demand side, as prices begin to moderate, more people will definitely try to own an electric scooter.
The problem that needs to be addressed is the range. The more expensive variant within Ola's offering is expected to offer about 180 km of range. This is by no means a good deal. 
There is always a fear of being stranded somewhere with the electric vehicle out of charge, hence there is a need to set up charging infrastructure as well along with production capacity.
The progress made in the last decade is appreciating but India still has a long way to go. All the stakeholders have to collaborate together to make electric vehicles dream a reality.
To structure your CAT online preparation in an efficient way consider joining iQuanta which is a top online cat coaching institute and being a part of the iQuanta CAT 22 Course.
You can also check out and be a part of their Facebook group for peer learning, doubt solving and free material.


For 24*7 doubts-solving, FREE guidance and counselling and peer to peer learning, join the CAT preparation Fb group below: