250 Genre-Wise Reading Articles for CAT Reading Comprehension
VARC is often a struggling point for most of the CAT aspirants. Added to this, there is a lack of proper genre-wise reading articles for CAT list available in one place.
The following massive list of selected reading articles at one place will boost your vocabulary as well as your comprehension abilities.
Improving your reading comprehension skills take perseverance and continued practice. Developing a reading habit 
Selected RCs Relevant for CAT Exam:
iQuanta has compiled a comprehensive 250 Genre wise reading articles for CAT for the benefit of all CAT aspirants. The articles are attached with Summary.
The lucrative feature (and, perhaps, most useful) is that the selected RCs are from those sources from where CAT has been asking RCs in last few years. Content Relevancy is one of the biggest features of iQuanta.
Reading Articles For CAT Details
Genre involved in the CAT reading articles will be:
BREAKING DOWN 'Reading Comprehension'
The CAT Reading Comprehension includes the following ingredients:
Higher retention – 40%
Fast reading speed – 30%
Ability to gauge the tone – 20%
Vocabulary – 10%
This is a sure shot method to work on the retention component and tone by focussing on Reading and Summary Exercise. This is one exercise that iQuanta has been conducting for students. Therefore, this year, iQuanta has a special Gift for you guys i.e. Genre-wise Reading Articles for CAT at one place.
How to Maximise the Reading Articles For CAT
What you have to do?
You need to daily read one article and summarise it in your Mind.
Apart from that you will need to practice 3 RCs per day.
Within 2 months of this excercise you'll be able to see some major improvement.
iQuanta team
 have been working on it for over a month.
Importance of Reading For CAT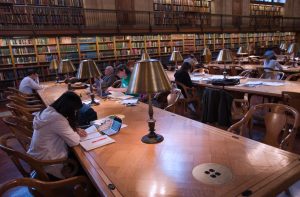 To ace the CAT Reading Comprehension section, you need to develop a reading habit. Habitual reading helps you gain focus, comprehend and improve your vocabulary. Reading is the best strategy for CAT hence finding the most relevant reading articles for CAT also becomes important. Subscribe to an editorial, or newspaper; read blogs, online essays, short stories, anything you can find. Go for different genres as the CAT RC passages are also related to different genres, such as, History, Science & Technology, Economics, Philosophy, Literature, etc. Reading also helps with increasing your knowledge in certain domains.
A regular reading habit increases your focus by several folds. Make sure that while you read, you also analyse the tone of the passage and what the author wants to convey. Try summarizing it later for a better understanding.
250 Genre wise Reading Articles For CAT by iQuanta
To access, visit:https://www.iQuanta.in/test/iconcept and check Reading Materials Section there. There you will discover multiple Genre-wise articles for reading comprehension from those sources from where CAT has been giving RCs in recent years along with their Summary.
All you have to do is read daily 1 article at least, from any genre you want to get comfortable with.
Practice 3 RCs per day, for which you can use Past CAT RCs, here https://www.iquanta.in/test/cat-previous-papers
Doing these for next 2 months everyday will improve your CAT Reading Comprehension significantly.

---
For comprehensive guidance on the CAT course and other details make sure that you follow the link mentioned below. A limited period discount coupon is running: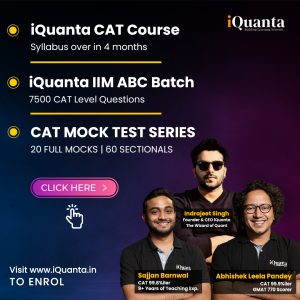 To join India's largest CAT preparation community and for free 24*7 doubt clarification, join the group linked below.