Should I Attempt CAT Again?
---
This is a question that bugs everyone after the declaration of CAT results. With CAT 2022 being just eight months away, the time has come when people have started pondering over this question again.
CAT is one of the most competitive exams in the country. Almost 2 lakh aspirants appear for the exam every year and less than 2% of them are able to convert the top colleges. Because of this, analysing every aspect of this exam as well as your own preparedness for it is very essential. Are you motivated enough? Did you give your best? If not, will you be able to give your best? Can you guarantee that the next time is going to be better?  These are the questions that should be answered before you move on to the main.
Should you attempt CAT again? The answer to this question depends on three things: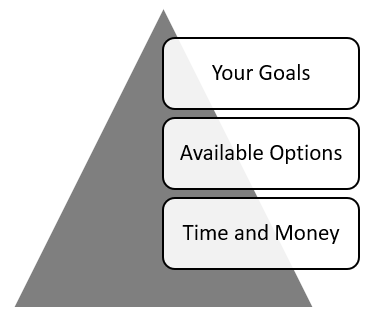 Which company are you aiming for after you graduate? If you're aiming for companies like Bain & Co., McKinsey, etc. then you should aim for Tier 1 B-schools. Only certain B-schools can take you there. If that is the case, you'll have to take CAT again. However if you are aiming to work for a decent company that pays you well, you can take up the college you are getting with your current percentile. Entering into the markets early has it's own benefits. Your goals are a major deciding factor on whether you should appear for the CAT again.
Assess the options you currently have. If you have 50 percentile in CAT then obviously do not go for an MBA. Colleges selecting you for that percentile are not worth the tuition fee and the ROI will be poor as well. In another case, let us assume that you have IIM-K in hand but you only want IIM-A. Now, what is the guarantee that you'll get into IIM-A next year? Here, not attempting CAT again and taking IIM-K would be the correct decision. This again depends on your goals. If your goal is to join a top notch firm where only IIM ABC and ISB pass outs are placed, then you can attempt for CAT again.
Time and money are two very important aspects of this question. Some people do not have enough time. They need to start working early because of some financial constraints or any other reason. The resources need to be kept in mind especially when you get an admission offer from a B-school with poor ROI. These colleges charging a hefty amount in the name of college fees and then not providing enough returns on your investment are purely wastage of resources.
Evaluate all of these points and see whether you should appear for CAT again or not. Hope this article helped.
For comprehensive guidance and to enroll for the CAT Course, visit the link below

For 24*7 doubt clarification and peer to peer learning, join India's largest CAT Preparation community.