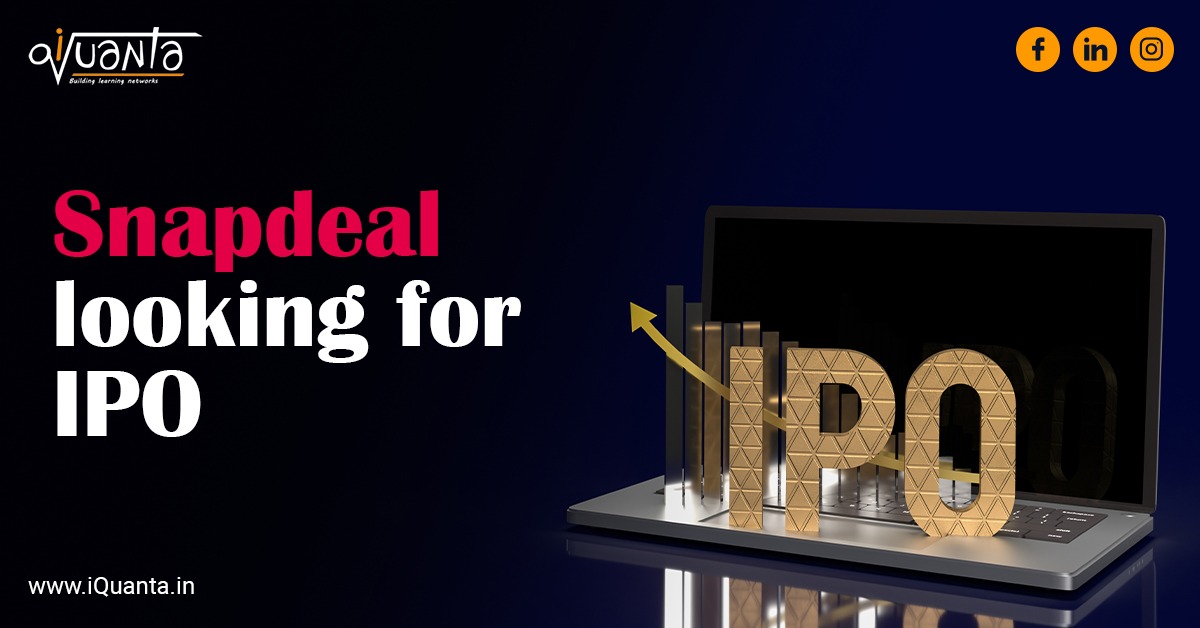 Snapdeal is looking to go public sometime soon. Although the timeline is yet to be announced, they are going for an IPO soon. This is another addition to the list of startups which are going public.
The IPO has become a buzz in the market and there are a lot of IPOs lined up for this and next year. People are looking at IPOs as a good form of investment even though maximum startups are still making losses. Probably the expectation of high returns in future is the driver for so much attraction to invest in an IPO.
Snapdeal started back in 2010 and has established itself as one of the top 3 e-commerce players here. In fact, when Amazon was about to enter the Indian market, Snapdeal was a major competitor for them along with Flipkart.
There was a time when people were browsing between Amazon, Flipkart and Snapdeal to figure out who is offering the cheapest price.
However, things changed in late 2016-2017 when Snapdeal made a ton of acquisitions that didn't work out for them. Some of these were with a sizable cash component. High cost of acquisitions and a really high monthly cash burn rate was the reason why they had funds for only 1 month of operations left in mid 2017.
People started turning towards Amazon and Flipkart to cater to their online shopping needs. Many people thought that would be the end of Snapdeal but then, they turned things around by devising a new strategy.


Snapdeal decided that instead of focusing on competing with Amazon and Flipkart on general e-commerce, they will target a niche which is value e-commerce.
Value e-commerce is basically giving customers decent quality products at super affordable prices. As the retail industry of India is evolving, the number of value-conscious online shoppers is growing and they are reshaping India's e-commerce landscape. Buyers from this cohort focus on finding affordable products that meet their needs of quality, durability, and trendiness. 
The distinctive shopping behaviors and needs of these consumers have led to the rise of value e-commerce. 
This appeals majorly to a huge segment of Tier 3 and Tier 4 population. Tier 2 market is also a potential market but Amazon and Flipkart are major competitors and it is not easy to compete.
Ever since targeting a niche, Snapdeal has ended up becoming the first at-scale platform for value-e-commerce. It can be thought of as an online equivalent of DMart.
They are selling products like daily wear clothes, everyday use kitchen items and home decor items that too at pocket-friendly prices. Nearly 80% of their customers are from smaller cities.
Now, to add to the frenzy startup environment, there are now early talks of them looking to go public.
Snapdeal is apparently looking to raise $400 million at a $2.5 billion valuation through their IPO. Recently, they even slashed their valuation to raise funds.
Only time will tell, if bankers/investors are able to pull off an IPO and what will be the valuation. The chance of going public is in the second half of next year.
To structure your CAT online preparation in an efficient way consider joining iQuanta which is a top online cat coaching institute and being a part of the iQuanta CAT 22 Course.
You can also check out and be a part of their Facebook group for peer learning, doubt solving and free material.


For 24*7 doubts-solving, FREE guidance and counselling and peer to peer learning, join the CAT preparation Fb group below: