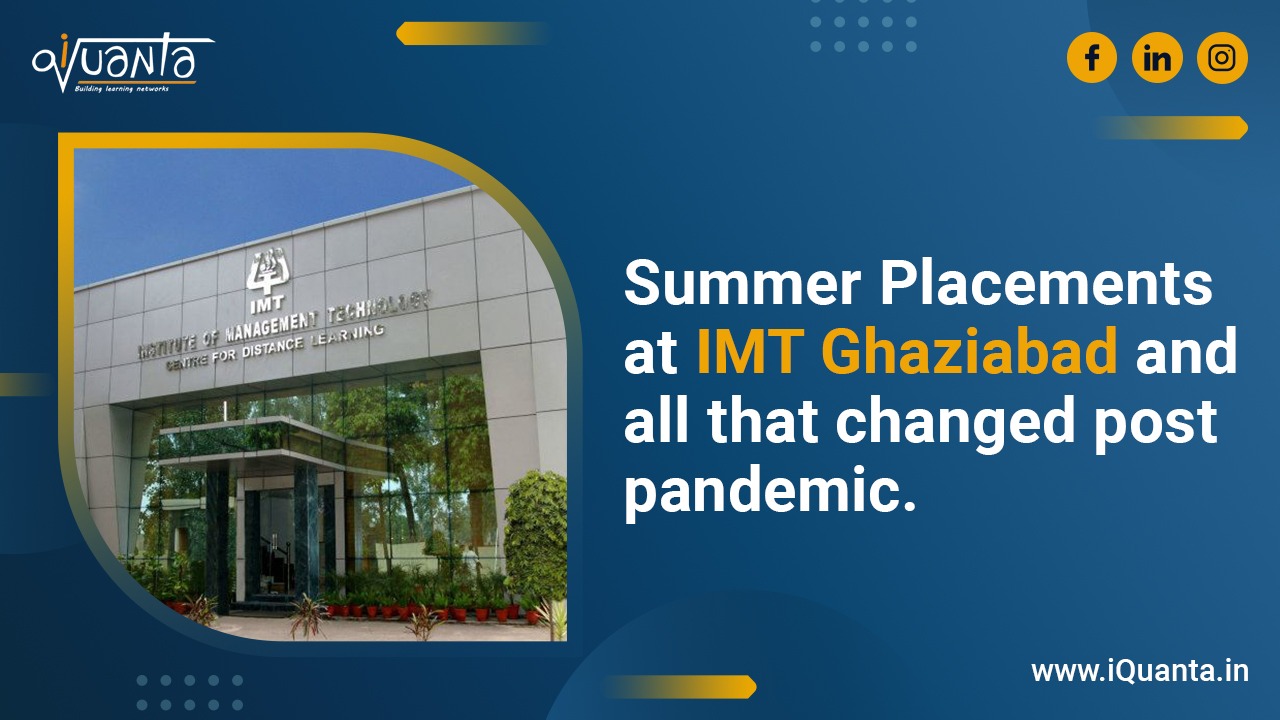 IMT Ghaziabad Summer Placement Report Comparison
---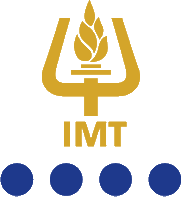 IMT Ghaziabad has always had an excellent placement record and has performed consistently in this area. Unlike every year, the academic year 2020-21 was an unusual year, with the Covid 19 pandemic sweeping the whole world like a storm where each industry is mobilizing resources to combat it. The whole placement process was held virtually.
Batch Profile
The gender split is 83% male and 17% female.
The educational background split is 66% engineering, 21% commerce, 6% science, 6% arts and 1% others.
The work experience split is 8% having work experience of more than 3 years, 28% having 2-3 years experience, 24% have 1-2 years experience, 50% having 0-1 year experience (includes freshers).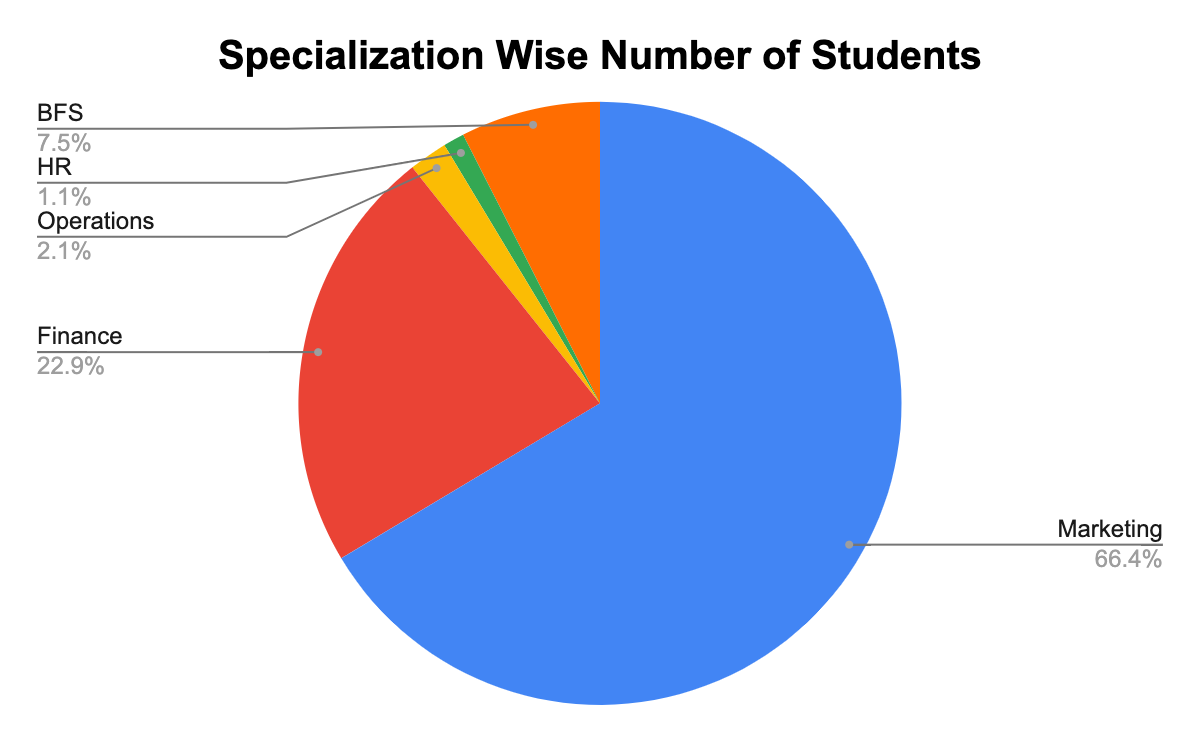 354 students took Marketing specialization followed by 122 for Finance.
Sector Wise Offers
The most offers (30%) are from the BFSI sector followed by FMCG/ FMCD (15%) and Mfg. & Engineering (14%).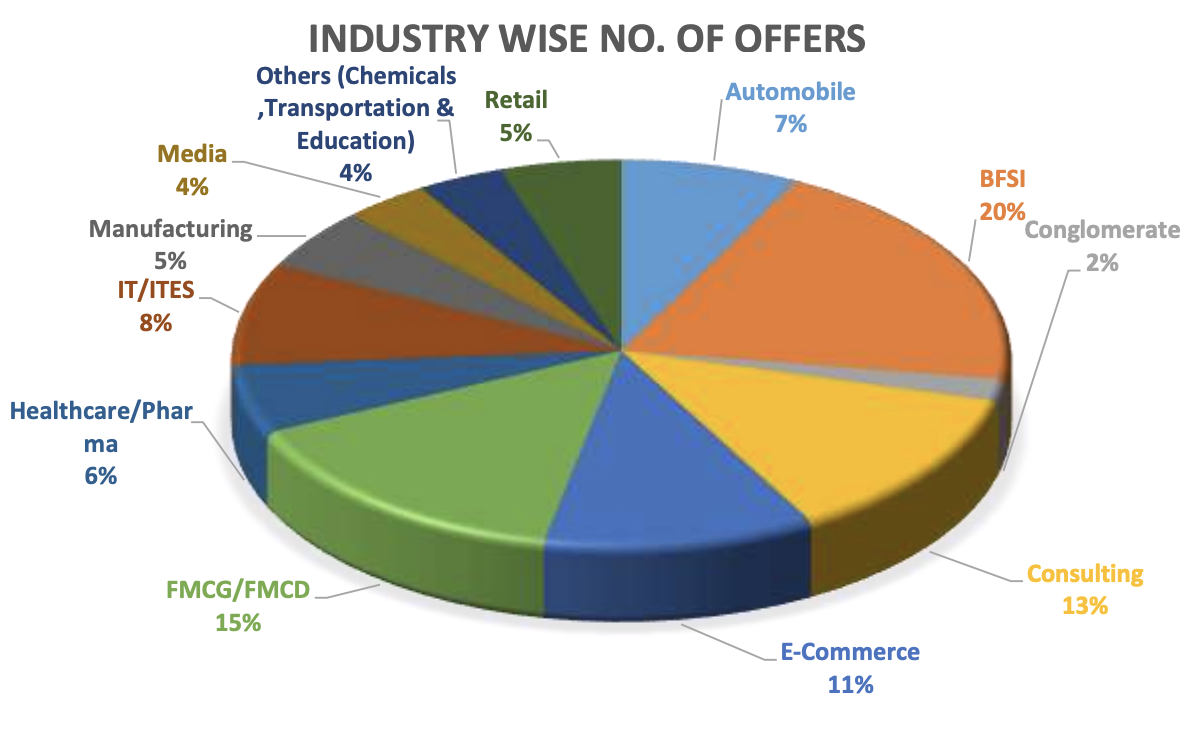 Last year, the most offers were from BFSI (20%) followed by FMCG/ FMCD (15%) and Consulting (13%).
There is a 10% increase in the number of offers from the BFSI sector which is the highest.
Prominent sectors like E-commerce, Consulting, Automobile witnessed a significant decrease in a sector-wise split.
Stipend Details
| | | |
| --- | --- | --- |
| Stipend Offered | 2020-22 Batch | 2019-21 Batch |
| Highest Stipend | 3,00,000 | 3,00,000 |
| Average Stipend | 60,000 | 1,25,027 |
The median stipend offered is INR 40,000.
The average stipend decreased by 52% due to the pandemic.
Conclusion
IMT offers a diversity of profiles to recruiters which is always an important reason for the stellar summer placement performance. However, this year due to the pandemic, there was a drastic impact on placement season with the average stipend decreasing by more than 50%. Also, this year couldn't result in 100% placements which is evident from the fact that the number of recruiters who visited the campus was lesser in number.
References
To structure your CAT online preparation in an efficient way consider joining iQuanta which is a top online cat coaching institute and being a part of the iQuanta CAT 21 Course.
You can also check out and be a part of their Facebook group for peer learning, doubt solving and free material.