CAT 2022 Topper Pavan Ch (99.73%ile)
February 28, I resigned to my toxic job and decided to give CAT exam. I had no knowledge of syllabus and I had no idea of coaching institute. I came across iQuanta in Youtube , I read blogs about CAT exam by jeet sir , and get a idea about prospects of Mba. Then the most difficult thing of choosing Iquanta or Old Cat coaching ( My dad preferred one of the old ones, they said I might regret, They are WRONG) . I choose IQuanta mainly for peer to peer learning and 24/7 doubt solving as no online coaching's effectively provided . I joined iQuanta Batch 2 , thanks to the guidance of Jeet Singh sir application classes, Sajjan Barnwal and Abhishek Leela Pandey sir live classes , today I had got 99.73percentile in my first attempt.
I had to tell to new aspirants, if you are new to syllabus and cat exam , know your strengths and weaknesses in syllabus, stick to the plan , complete your application and live classes and daily practice sessions with no procrastination.
Thankyou again Jeet Singh, Sajjan Barnwal, Abhishek Leela Pandey sir for working harder than us students to have our dreams true.
Please start GD-PI course sooner sir.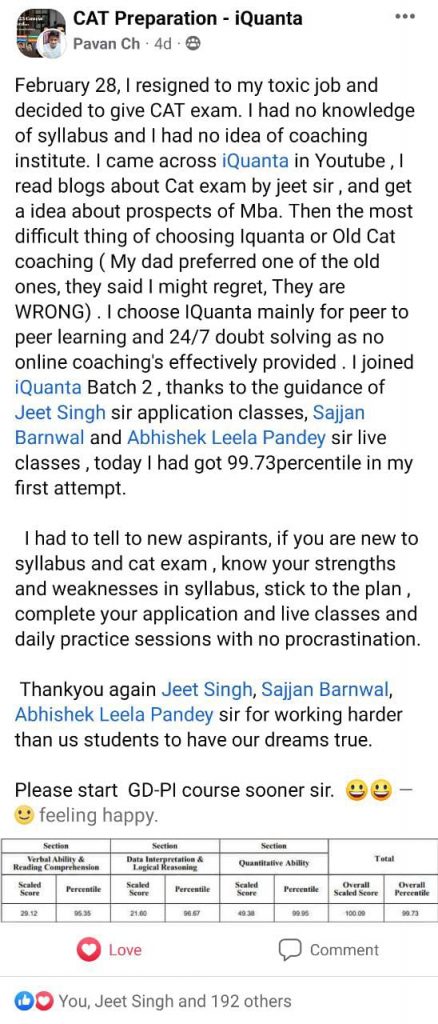 Link to his post : Click Here!
iQuanta's CAT 2023 Course has been launched. Click on the image below to check out the course details and book a free counselling slot.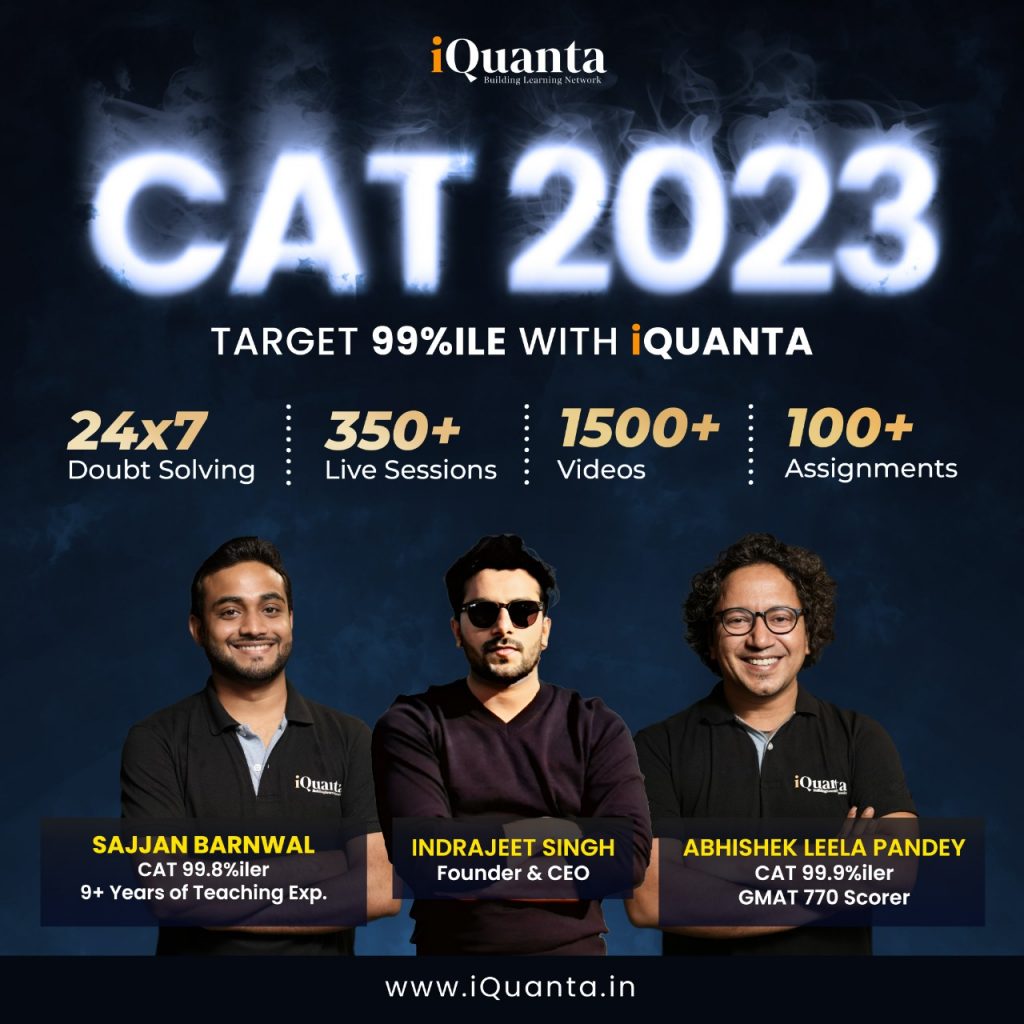 You can also join our Public CAT group to engage with other aspirants, 24*7 doubts solving, and counselling support! Click on the banner below: