I was bitten by the MBA bug a couple of years back. I spoke to my family about it, and since I'd just become a CS, they wanted me to have some fun, and enjoy being independent, instead of going back to long study hours. I decided they're right, and got a job.
That lasted for about 7-8 months, and once again, that feeling started to resurface. In my gut, I knew I was meant for a little more and that I wasn't done yet.
The hunt for a good coaching institute began. I had no one to guide me, but the internet ( quora, tbh). Which is how I got to know about iQuanta.
I read about their unconventional teaching methods, and I instantly knew that it's the right fit for me. The entire learning process was so so smooth !! Best decision ever !!!!
A year later, here we are ! 99.41 percentile. For someone like me, who doesn't have the best relationship with mathematics, this is akin to a miracle.
I don't know what calls I'm going to get, if any. I don't know what lies ahead. But this right here, was the first step, and I did it. Bliss is the word.
More than my percentile, I'm happy I cleared the DI cutoff. Slot 3 people know what I'm talking about.
Eternally grateful to Jeet Singh sir, Abhishek sir, Sajjan sir, and the entire team at iQuanta !! You guys rock !!!


Link to her post : Click Here!
iQuanta's CAT 2023 Course has been launched. Click on the image below to check out the course details and book a free counselling slot.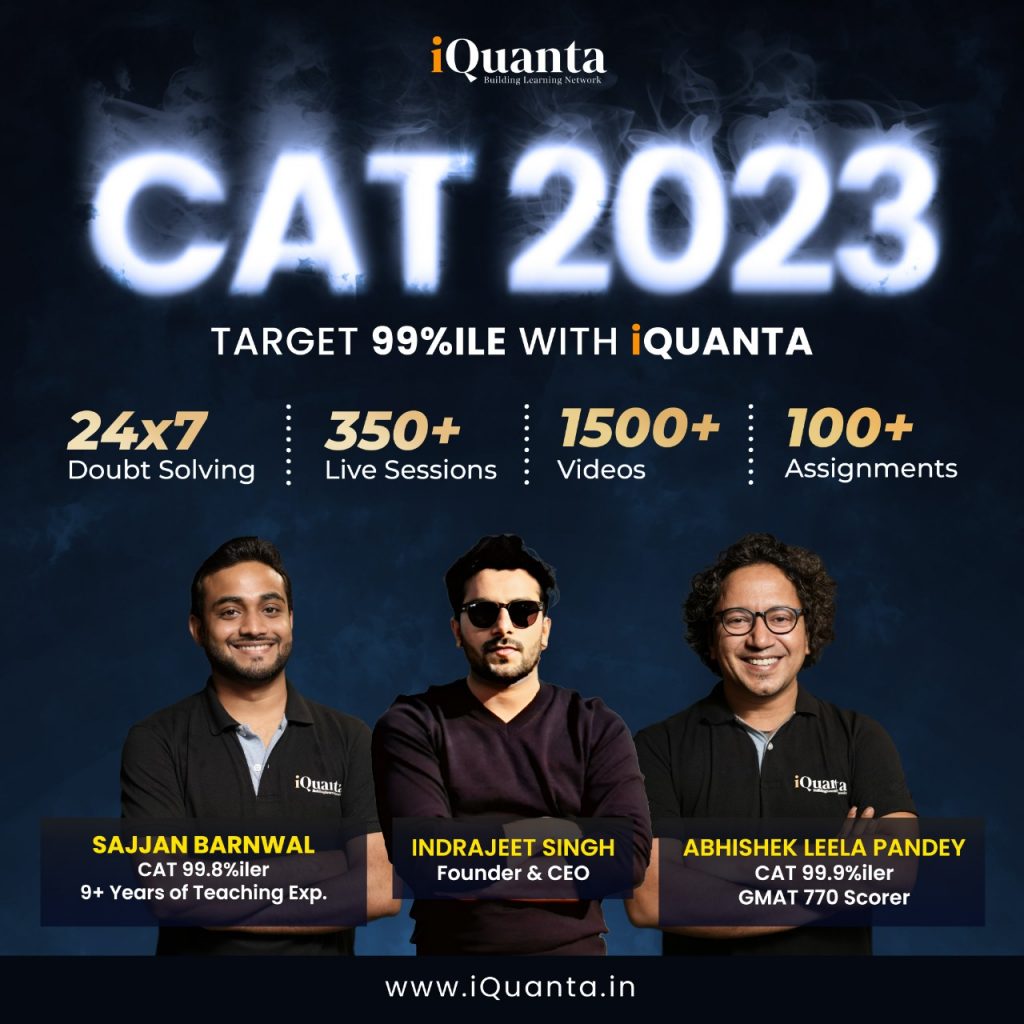 You can also join our Public CAT group to engage with other aspirants, 24*7 doubts solving, and counselling support! Click on the banner below: