CAT 2022 Topper Tanya Jain (99.05%ile)
Slot 1
99.05 percentile
Most of the credit goes to Jeet Singh iQuanta Abhishek Leela Pandey Sajjan Barnwal for working harder than us students to ensure that our dreams come true. I was truly not expecting such a good score, as this was the first time I was writing the CAT exam, and also preparing with a full time job. However, iQuanta late night classes never felt like a burden. Everything was taught so beautifully, and the facult were always ready to help and clear our doubts 24×7.
Truly couldn't have achieved this without iQuanta. Once again, thanks to all the teachers at Iquanta for making this possible.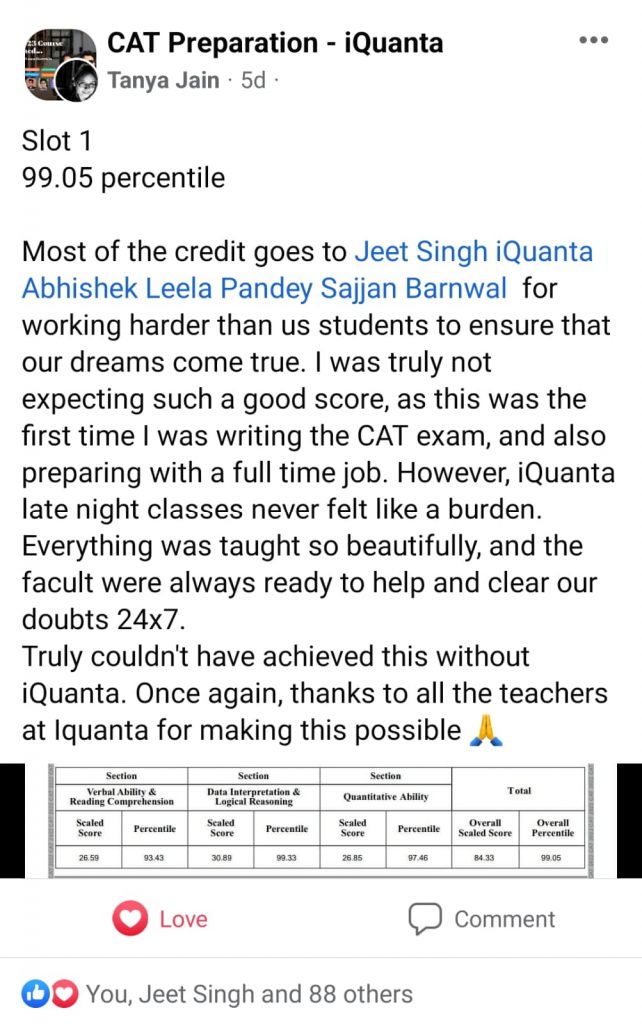 iQuanta's CAT 2023 Course has been launched. Click on the image below to check out the course details and book a free counselling slot.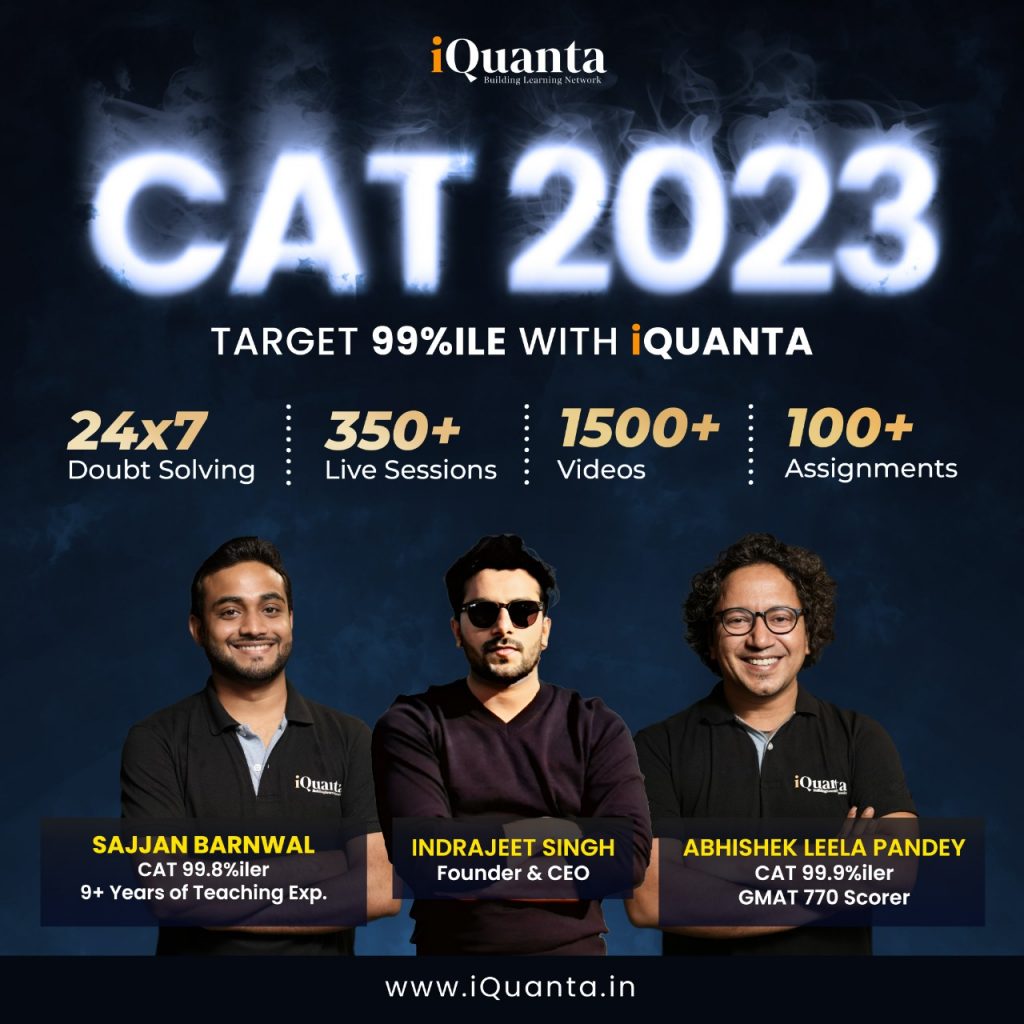 You can also join our Public CAT group to engage with other aspirants, 24*7 doubts solving, and counselling support! Click on the banner below: