My strategy to appear and analyze mock CAT tests before the actual CAT examination.
---
Mock CAT tests are a very helpful way to practice for the CAT examination. I benefitted a lot from this exercise by regularly appearing and analyzing more than 20 mock CAT tests before the actual CAT examination. In this article, I will be sharing my strategy during the preparation leading to the CAT examination that helped me get a percentile of 96.94%.
It was the month of May 2018 and I had just gotten home after finishing my 3rd year of college. Only my final year of Engineering was remaining and placements were scheduled to be starting in my final year after the summer break. But I had a different goal in mind. I had set my target on CAT 2018 to crack the examination and earn a seat in a reputed b school of India. So, I started my preparations for CAT by solving some material of Quants. I also enrolled in two ALL India Test series. These ALL India Mock Test series were a bunch of mock CAT tests that are designed to be in line with the pattern that is followed in CAT.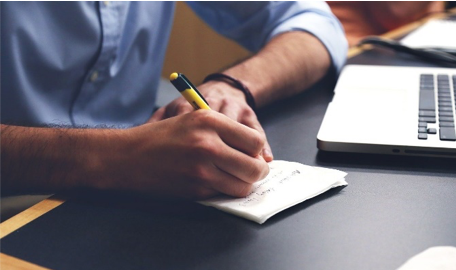 After practising quants and VARC for a few days, I appeared for my first 3-hour mock test. I solved it and after the test finished, it showed that I had scored around 60 marks out of a total of 270. I was terrified. I panicked. I thought how will I do this from this level. But, my father (who is also done an MBA degree) told me that this was just the beginning, one needs to keep practising and keep up the hard work. I came up with an idea and decided that no matter what is the score and percentile I am getting in the mock CAT; I will analyze every mock CAT in full detail.

This is how I appeared and analyzed mock CATs:
Got in a disturbance-free environment and appeared the 3-hour mock CAT test with the seriousness of a real exam without any breaks.
Then, once the solutions were released, I analyzed each section of the paper. I tried to solve every question first by myself as the time pressure was not there.
Then, irrespective that I solved the question or not, I'd look at the text as well as video solution given by the online portal and analyze every question.
I followed this pattern of appearing mock CAT tests from May till November and I gave around 22 mock tests of 3 hours. Regularity is very important. I gave mock tests in every 7-14 days. After giving a mock test, I would not appear for another mock before analyzing the answers of the latest mock test I had given.
 The benefits that I could get from my strategy of appearing mock tests:
I could get myself prepared to sit for a 3-hour exam and maintain my efficiency in solving till the last minute.
While appearing the mock CATs, I learned to solve correctly under time pressure.
The mock CATs gave me access to a variety of different types of questions and sets that may be asked in the actual CAT exam.
I learned different approaches to solving the same question by looking at the solutions of the mock tests.
I could get a better idea of my strengths and weaknesses by continuously appearing and analyzing mock CAT tests.
After giving mocks, I again went back to those topics and sections where I was scoring less. For example, I was not scoring enough in the VARC section. So, I read articles, did comprehensions and even gave sectional 1-hour tests in VARC section to increase my proficiency. Appearing mocks enabled me to solve a huge variety of DI LR questions and I could get myself equipped with the techniques needed to approach a DI LR set as the initial approach is very critical in deciding whether I am able to crack the set or not.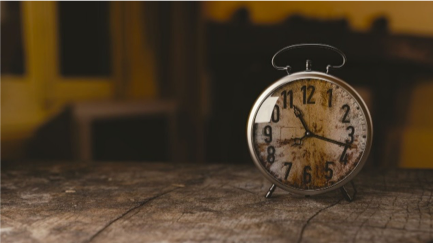 I gave my final mock test in November two days before the D-Day. I gave a mock of the CAT 2017 actual paper. I scored around 120 marks on that test. This was my highest score in any of my CAT mock tests and I was confident I could crack the exam. I did not appear a mock on the day just before the CAT examination as I wanted to keep my mind fresh and wanted a break before the CAT 2018 exam.
On the day of the CAT exam, I had the 2-5 pm slot. I had started giving my last 4-5 mocks in 2-5 pm slot so that my mind was the most active at this time of the day. And it was an awesome experience appearing CAT 2018. There was a lot at stake, and after so much preparation it had come down to these 3 hours. I kept my cool, kept solving till the last second of the exam and came out of the exam room satisfied. I scored around 130+ which was my highest ever in all mocks. Hence, I was able to get a decent percentile and got calls from several top B schools in India.