Campus Life at IIM Kashipur
After not being able to crack JEE, It was always in my mind to get into one of the top colleges of the country. It was more than a goal for me. The dream faded away for a while when I could not clear JEE but everything came back to life when I was planning for my postgraduation. I had it clear in my mind that I needed to get this degree from a top college. Let's dive into the life at IIM Kashipur.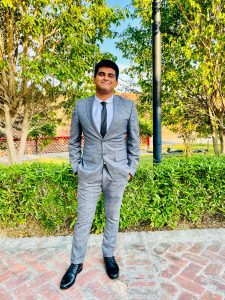 When one thinks of an MBA, the first thing that comes into find is IIMs/ISB/FMS/ SPJIMR, etc. I had the same thing in my mind while I was planning to do an MBA. It was clear to me that either I will do an MBA for a top business school or else I won't do an MBA at all. After that, the quest for clearing CAT began, and eventually, IIM Kashipur worked out well for me.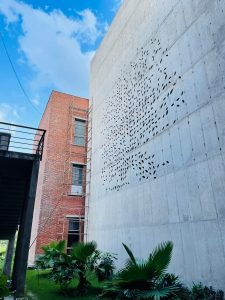 Now that it has around a month on campus, I can volunteer to bring up the campus life of IIM Kashipur. The red brick IIM Kashipur campus life is just enough to leave you awestruck at the first glance. The campus is built over a large plush green region of Uttrakhand and is just around 40 mins away from Jim Corbett National Park.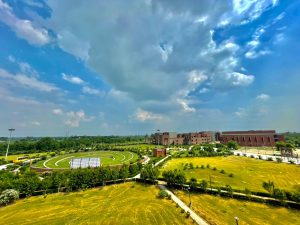 The usual day here at IIM Kashipur starts at 7-7:30 am as the students head to the student's mess for breakfast. Then the regular classes begin at around 9 am and they go till around 4 pm with a break of 1.5 hours for lunch in between. After the classes, we can have a short leisure time to enjoy with our friends, and then after the evening snacks, we sit for our assignments and it becomes a great peer learning session as well for everyone. The time after dinner is generally free but is usually taken up for completing assignments and pre-reads for the next day.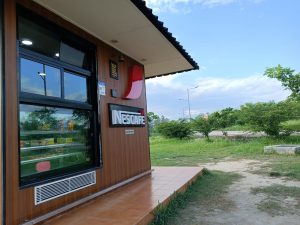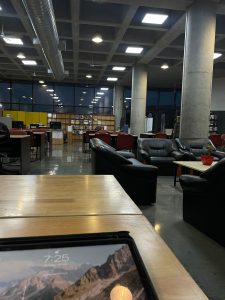 But once you start enjoying the process of learning, there is no turning back. A quick 15-20 min run or cycling around the IIM Kashipur campus will take away all your stress. If you feel like you would be burdened with a lot of stuff during the initial time in the campus, you are not wrong with that. But , will enjoy your time doing the tasks/ projects/ assignments/quizzes etc? 'Hell yeah'. There are a lot of clubs,committees and cells that will be there to take care of all your requirements during your stay at the campus. For example, At IIM Kashipur we a sports committee to make sure that you get to play your favourite sport. Then we have cultural committee to make sure the party doesn't stop at the campus. The mess committee will ensure that you never miss homemade food during your stay and I must say that the food here is lipsmacking. The life at IIM Kashipur is full of surprises every single day.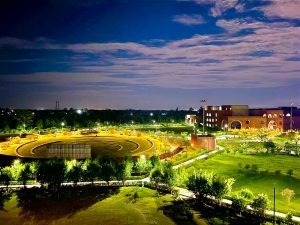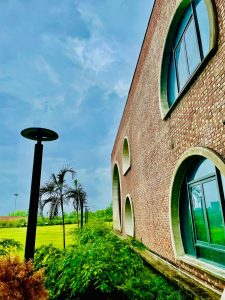 Finally, The best part of the life at IIM Kashipur is that you will be able to see the dream campus for 2 good years and you constantly realise that this was the place where you once dreamt to be 🙂