MICAT 2023 Registration Starts!
MICAT 2023 registration process has officially started on the official website www.mica.ac.in/. The registration was opened on 1st October 2022. MICAT Exam takes place twice in a year. Mudra Institute of Communication Ahmedabad has declared that MICAT I will be conducted on 3rd December 2022 and MICAT II on 28th January 2023. 
Computer-based testing will be used for MICAT, which will take place in 48 cities across the nation. It will be administered twice to select candidates for the PGDM-C and PGDM 2023–2025 batches. To choose the candidates, the better of the two MICAT scores will be taken into account. Along with CAT 2022 or XAT 2023, you must also participate in MICAT 2023 in order to take admission in MICA.
Those who want to take the MICAT 2023 exam must fill out the MICAT 2023 online application and pay the MICAT registration fee of Rs 2100/- for each MICAT I & II. Candidates must submit all of their past academic information in addition to a few basic personal facts, along with the MICAT 2023 application fee.
---
---
MICAT 2023 Registration : Important Dates
Following are the MICAT 2023 important dates you need to take care of in order to appear for the MICAT 2023 exam.
Get MICAT Course by iQuanta
The MICAT 2023 registration has started from 1st October 2022 on the official website www.mica.ac.in/. The process will go on till November 22 2022 and the MICAT I will be conducted on 3rd December 2022 and MICAT II on 28th January 2023.
MICAT I : Important Dates
MICAT II : Important Dates
MICAT 2023 : Eligibility Criteria
Candidates must have completed graduation in any stream (10+2+3) or equivalent from a recognised university.
Final year bachelor's degree candidates or those awaiting their result are also eligible to appear MICAT 2023 exam.
In addition to MICAT 2023, the candidate must also appear for CAT/XAT/GMAT.
Documents Required For MICAT Application 2023
Candidates who want to register for the MICAT 2023 exam need to keep the following documents handy in order to complete their MICAT 2023 registration.
Valid Email address
Valid mobile number
Government photo ID proof
Scanned copy of passport size photograph of the candidate.
Scanned copy of the candidate's signature
Credit Card/ Debit card/ Net banking details
Join iQuanta's MICAT 2023 Course for a structured MICAT preparation and ace the exam.
Click Here to enroll.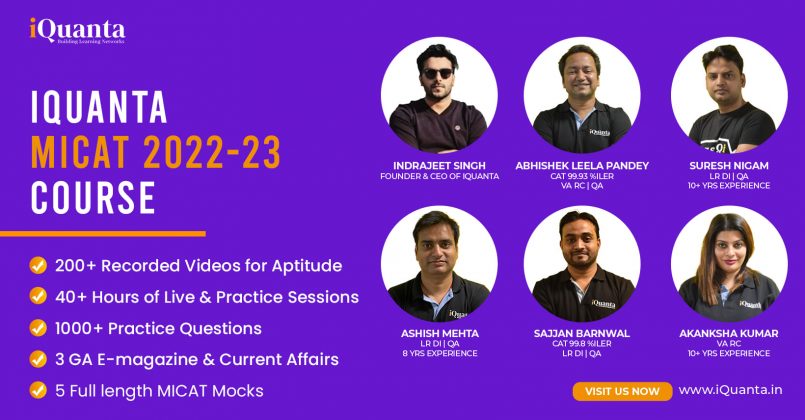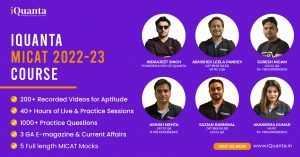 How To Fill MICAT 2023 Registration Form
For entrance to MICA Ahmedabad, there will be two MICAT tests. You can apply and register for either one MICAT 2023 exam or both MICAT exams. The procedure for signing up for the MICAT 2023 exam and receiving admission to MICA is listed below.
The first step towards MICAT 2023 registration is to visit www.mica.ac.in/ and register using your name, mobile number, and email address.
Once you've registered on the MICAT 2023 official website, you can fill in other required details by accessing the MICAT 2023 application form.
While filling the MICAT 2023 application form, the candidates are also required to upload a scanned copy of their passport size photograph and signature.
Pay the MICAT 2023 registration fee.
Take a printout of the form for your future reference.
---
---
MICAT 2023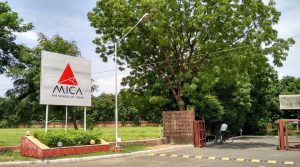 For admission to its PGDM programmes, Mudra Institute of Communication Ahmedabad administers the MICAT exam. Candidates who seek for admission to MICA's PGDM Communication or PGDM programmes are given two MICAT tests out of which the best score is considered. Featuring both objective and purely subjective questions, MICAT is a distinctive MBA entrance exam. There are additional components on the MBA admission exams, such as the Descriptive Language Test, Psychometric Test & Divergent Convergent Thinking in addition to the usual ones like Quantitative Ability, Verbal Ability, and Reasoning. Candidates must also appear for the CAT, XAT or GMAT exams.
MICAT 2023 Exam Pattern
Before going along with the MICAT 2023 registration, it is important that you understand the MICAT 2023 exam pattern.
MICAT 2023 Syllabus
Psychometric Test


Descriptive Test


Aptitude Test
Verbal Ability & Reading Comprehension
Quantitative Aptitude & Data Interpretation
Divergent and Convergent Thinking
How To Prepare For MICAT 2023
After you have completed the MICAT 2023 registration, start preparing a study plan. It is very important for an aspirant while building their MICAT 2023 strategy to have a stronghold on all the sections and for that, the aspirant needs to give their equal focus on each section as they can be more confident while giving the exam.
Psychometric Test : Give a couple of psychometric tests, preferably the ones which provide you analysis of your responses. This is to get you acquainted with the format expected and to also get in touch with yourself and your thinking process.
Descriptive Thinking : Stick to simple sentences with easy to understand words and correct grammar. This is not a test of your knowledge of the English language, it is a test of your creativity and storytelling skills. Practice typing on a keyboard for a faster typing speed. Try to read from multiple sources as much as you can, so that you have enough facts to use for your questions.
Divergent – Convergent Thinking : The MICAT 2023 strategy for this section would be to practice sample questions on visual reasoning, data sufficiency, sequence and series, word Association and statement assumption.
Aptitude Test : Your CAT / XAT / other B-school entrance exam preparation is enough for the MICAT 2023 Aptitude section as the paper pattern is quite similar. Just keep practicing fundamentals, solve past year papers and read as much as you can.
---
For a detailed MICAT 2023 Strategy,

Click Here!
---
So this was all about how to go through with the MICAT 2023 registration process.
---
---
To prepare for the MICAT 2023 exam with a structured course, visit the link below.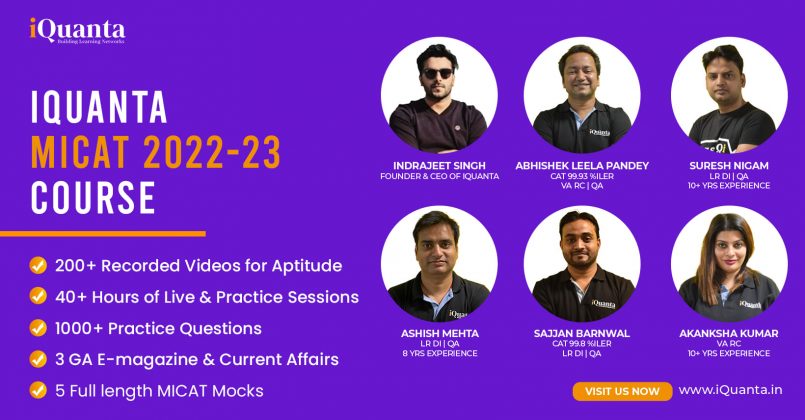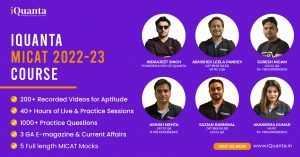 To join India's largest CAT preparation community and for free 24*7 doubt clarification, join the group linked below.