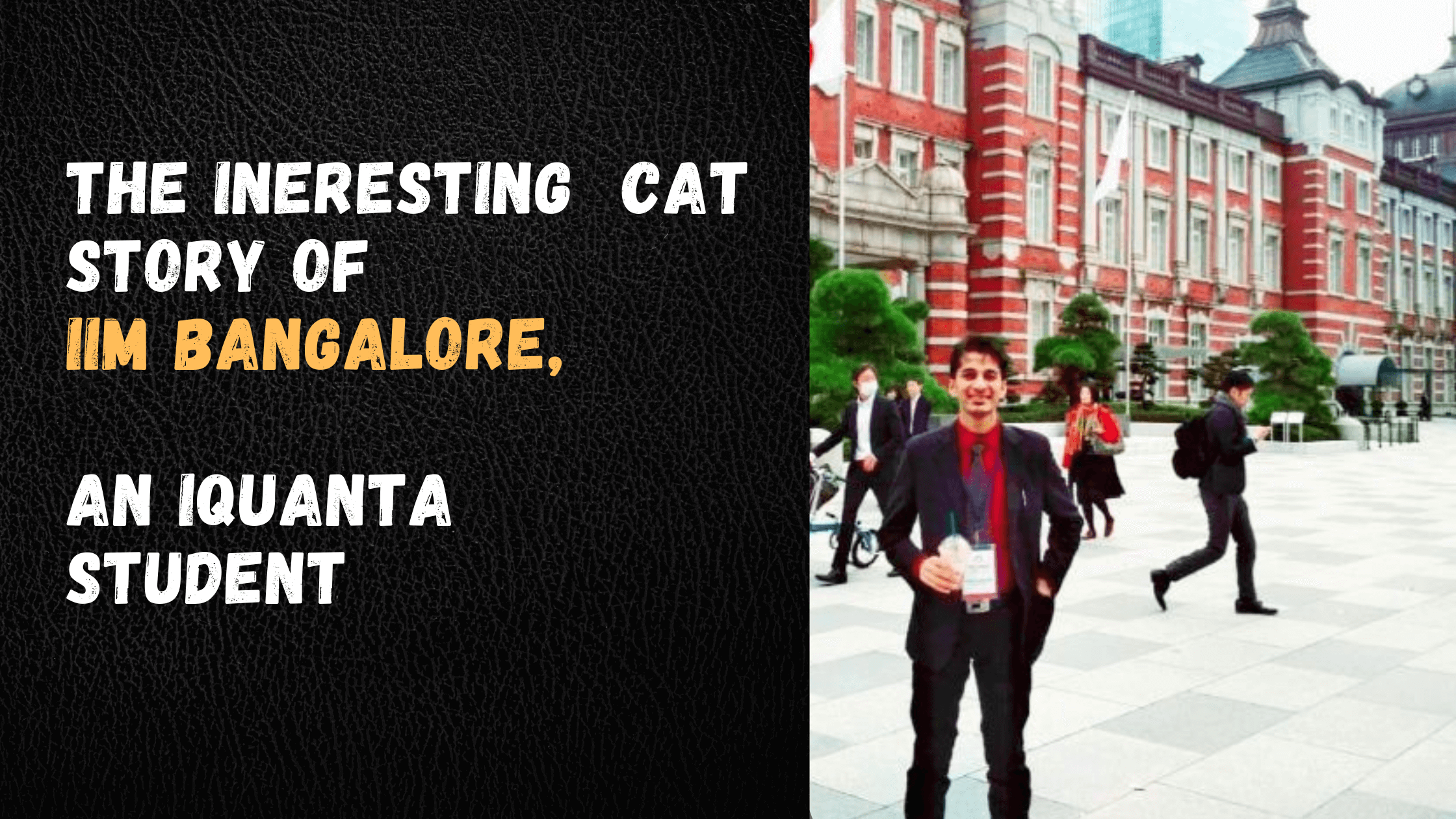 Even with GATE and SSC in his kitty, his heart was determined to pursue MBA. Read on to know the journey of Sandeep Patra, an IIM Bangalore convert!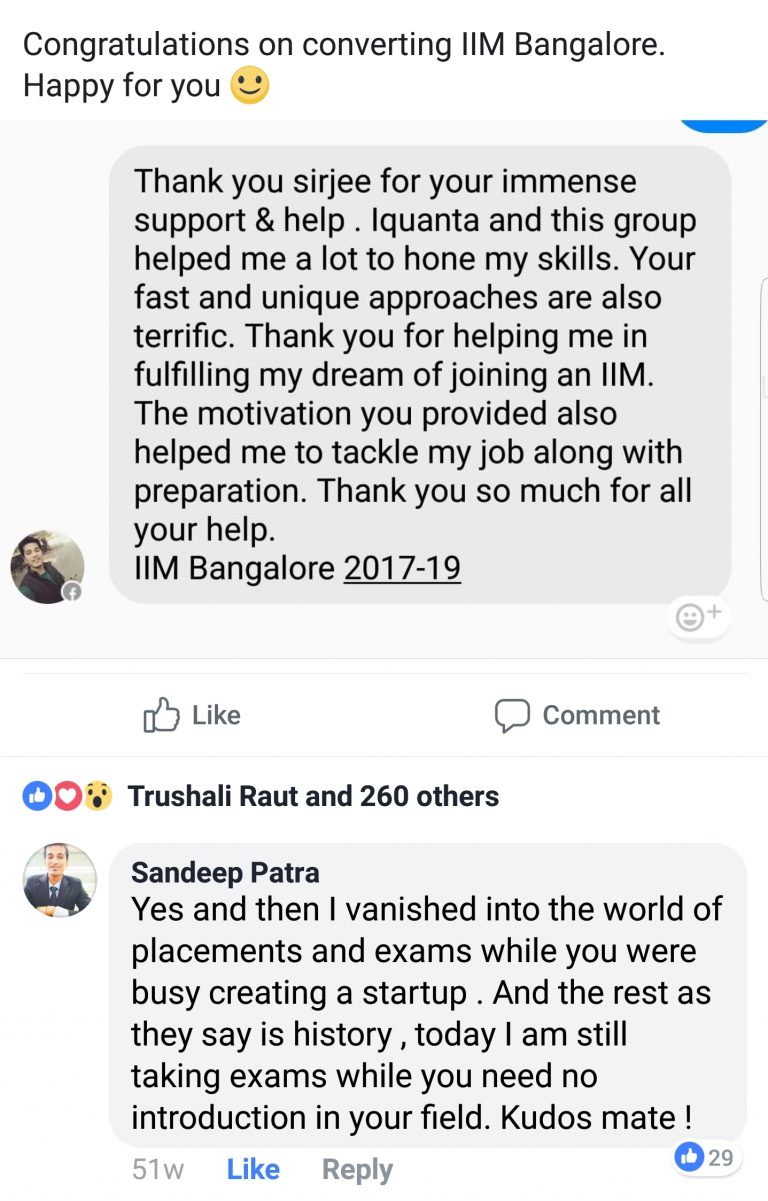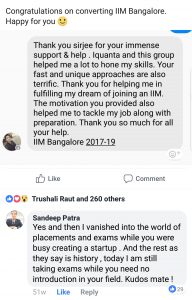 Hi Sandeep
Would you like to start by telling us you past academic profile?
Yea sure!
10th – 96.8 % (CBSE)
12th – 92 %  (CBSE)
Graduation – B.Tech in Electrical engineering from NIT, Raipur – 89 %
Being a topper throughout my school life, I have also cracked GATE and SSC. But while in the last year of college I got a campus placement with a reputed PSU and after a lot of thought and deliberation I decided to go for it.
What has your work experience and job profile been like?
I have a work experience of 26 months with Coal India Limited, world's largest coal producing company. My job was a core job which involved looking after heavy duty coal handling plants, coal crushing & transportation. It also involved men-management and E-tendering related responsibilities.
The most frequently asked question – Why MBA?
Having been fascinated by the world of management for a long time, it was quite clear in my mind that I would be going for an MBA soon.
Today, apart from having technical skills it is also extremely important to have management skills to grow high up in the corporate ladder. Thus, management education provides one the holistic knowledge of business & also helps in networking with some of the brightest minds of the country. I am also looking forward to an enriching peer-learning experience during the course.
What was your percentile, overall as well as section wise?
Overall I got 99.5+ and section wise would be: Quants– 99.5+, LRDI- 99+, VA- 96+
Please tell us a bit about your journey of MBA Preparation.
'The best part of any story is the journey', I quote. Even though there were crests and troughs in all the three areas, I faced a lot of difficulty in verbal and would always regret not designing a proper strategy for the same. I learnt a lot from online platforms, tips & tricks, shortcuts etc.
With this percentile I am sure you must be having quite a few calls. Would you like to share with us the calls and converts you have till now?
I only applied to old IIMs and hence gave CAT only, not because I was too confident but yes because I wanted an IIM tag.
Talking about the calls, I had calls from IIMA – for FABM, IIM B, IIM C, IIM L, IIM K, IIM I, IIM S and the new IIMs. Since at Ahmedabad I was getting FABM and I didn't want to pursue that, I decided not to attend their selection process. I also didn't attend the selection process of IIM Indore and the new IIMs.
Till now I have IIM B & C in my hand. And for the rest I am awaiting the results.
Okay, so any special interview experience you would like to talk about?

I think all interviews were unique in their own ways, so I can't share anything special about any one of them. Also, I would be putting the entire experience of my interviews in a blog, later which would contain all the details and my tips for cracking the interviews.
Coming back to your preparations, can you tell us how iQuanta helped you?
iQuanta and its online group were quite instrumental in my preparation. It always kept me on my toes to work harder. The shortcuts and tips provided by Indrajeet were really helpful. If only I could have utilized my time properly to work upon my verbal section a bit, the results could have been much better.
Having been a student of iQuanta, do you think there is any area that they should work on or any suggestion that you would like to give them?
No. I don't think they need any tips or suggestions from me, as their success speaks volumes about their teaching quality.
What are your thoughts about online coaching?
How I see it is that online coaching has revolutionized education. It has solved the problem of thousands of aspirants who need to prepare from the most isolated corners of our country and many who can't leave their jobs.
Lastly, what tips and suggestions would you like to give to the future CAT aspirants?
To the future CAT aspirants, I would only like to say that, CAT isn't tough at all. You don't need to leave your job for the preparation and according to me CAT and job can go hand in hand. Other than that take a lot of mocks and analyze them wholeheartedly.
All the very best to all of you.
Thank you Sandeep, for talking to us and sharing your experience! 
To structure your CAT Preparation in an efficient way consider visiting iQuanta website and being a part of iQuanta CAT 21 Course at www.iQuanta.in.
You can also check out and be a part of their Facebook group for peer learning, doubt solving and free material. https://www.facebook.com/groups/Rockthecat