You are on the verge of completing your under graduation, and have still not gotten over the college hangover? You do not seem to want to start working in a corporate environment just yet, and would are trying to find a way to stick to college life for some more time? Well then, you have more or less decided to pursue higher studies! And let me tell you why pursuing an MBA is worth your while
A concoction of varied courses, Management is a field that opens innumerable roads for the students. Perhaps that is why one can find the market flooded with colleges for MBA and the same story holds good at the demand side of things. More and more students today aspire to become MBA graduates.
Before we look at the advantages, let's look at some details around an MBA
What's an MBA?
The acronym of Master of Business Administration, MBA is a globally-recognized degree, which is designed to inculcate the skills that mold the students in accordance with the needs of the business and management industry. Nevertheless, the importance of MBA programs is not confined within the boundaries of the business world. Its tentacles have the power to reach out to different sectors including public, private and many others
Most of the best management colleges in India comprise the "core" curriculum of subjects, like marketing, economics, even operations apart from elective courses which give freedom to the candidates to follow their heart and pick the subjects that interest them
10 reasons to pursue an MBA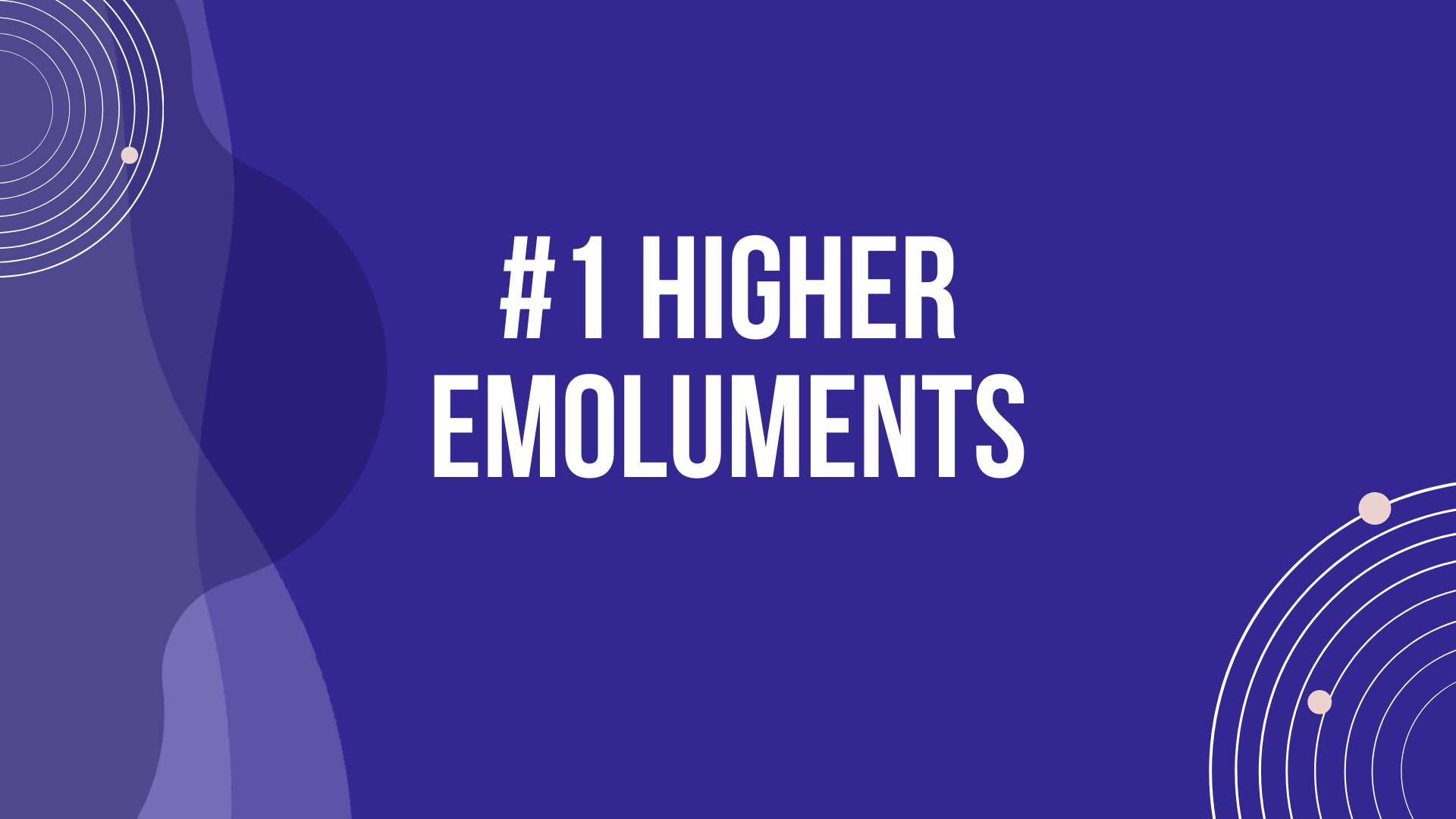 #1. Higher Emoluments
Compare the salaries of an MBA graduate with the salaries of graduates of other degree programs, you will find significant difference between the two. MBA graduates receive higher emoluments and this is the motivating factor for the individuals to pursue MBA after graduate degree in any discipline or after work experience of 2 to 7 years. They are heavily compensated whether they are in government or in a private sector

#2. Networking
Networking at business schools means that you will be carrying the same tag as thousands of alumni.
You may or may not have studied together, but if a Harvard alumnus receives an email or a job request from another Harvard alumnus, or is interviewing a candidate who went to the same school, there will be an immediate bonding between them, something like an Old Boys Association!
We all want to be identified as part of a group of high achievers. Doing an MBA from a reputed B-School gives you a great opportunity to network with smart, talented people who will hold top strategic positions in major companies or will be great business leaders someday.

#3 Brand Equity
An MBA degree is certainly a feather in your cap. But an MBA from a top B-School is a more brightly colored feather! You can feel this difference within India itself. All things being equal, there is a big difference if you do an MBA from a lesser known B-School in your region and if you graduate from a top school.
As most recruiters are aware of how difficult it is to get into a top B-School, an MBA degree from such a school holds a lot of brand value.
Employers already know that you have cleared the first level of acid tests: high GPA, high GMAT score, essays, recommendations, the tough interview itself and of course, a very rigorous MBA program. Just like gold, an MBA from a reputed B-School gives you a certified hallmark that you are competent to become a successful leader in the near future. As the job of assessing a candidate is already done by the MBA Admissions Committee, recruiters are well-assured of your potential

#4 Be your own boss
With a Master in Business Administration, many graduates become young entrepreneurs. By enrolling in an MBA program, you can acquire the requisite knowledge and practices needed to potentially develop and operate your own businesses. With an MBA degree program, you'll be taught business management, planning and even financial handling. These skills will put you in the perfect position to manage your own business effectively, while contributing to the economic development of your country.

#5 Better career opportunities & Flexibility
An MBA program provides a more diverse and wider field for graduates to expand in. There are several core areas covered within an MBA program, including Human Resource, Statistics, Technology and Information Systems, Economics, and Finance. All these areas qualify an MBA graduate to pursue a career in multiple areas and business sectors as well as the public sector. With the different core areas penetrated, MBA graduates are provided with more and better opportunities to expend themselves and develop their minds.
For those who are currently employed and would like to keep their jobs while gaining their master's program, an MBA program can offer this kind of flexibility. Most MBAs are offered as a part-time course as well as full time and this option means that the students can work at a pace that is ideal for them, without feeling hassled or stressed. There is usually the option to attend classes in the evenings and even occasionally on weekends to fit your studies in with the rest of your life.

#6 Knowledge Enhancement
One of the major reasons why students pursue MBA in a specialization of their choice is to increase their knowledge in the domain. Finance, Marketing, International Business or Entrepreneurship – pursuing an MBA in any of these specializations will help you gain theoretical and practical knowledge, helping you understand how businesses operate. So when you think of why MBA in marketing, finance or IT, you can understand that holding a specialization degree will gives you the skill and knowledge edge over non-MBA degree applicants/workers.
Without knowledge, you will only be shooting in the dark without any idea about the outcomes. Whether you are looking at professional growth in your present company or want to establish a network for your own business, knowledge in your area of specialization could really be the difference between success and disastrous failure

#7 Experience different places and cultures
MBA will broaden your cultural horizon and open new business prospects. It will give you new perspectives to handle business. Pursuing an MBA will be beneficial even when you move out of the country.

#8 Long lasting friendships
The chance to make some lifelong friends who will accomplish great things over their careers in business. This is probably the big one that most MBA grads talk about several years down the line. You go through a tough experience like getting your MBA together and it's hard not to make a few friends along the way. These friends are more than just good people. They're likely to go on to be successful in their speciality of business that they focus in. They'll be sounding boards for you in the future.

#9 Credibility, recognition and personal development
MBA is not a technical course, but a complete program that adds different colors required to be a professional. It not only helps in improving the communications skills of an individual but also develops their overall personality. This is one of the major reasons why MBA students are offered jobs in varied sectors. MBA graduate degree is recognized worldwide and can bag jobs around the world on managerial scales. The MBA's can pursue job in other career fields as it is compatible with other degree courses.

#10 Confidence Booster
One of the best reasons why you should pursue MBA is that it helps you boost your confidence. The feeling of having accomplished and completed a business post-graduation program can instill a sense of confidence which is critical to corporate success. In the corporate world today, companies require managers or management trainees who are not only confident and can take the initiative, but are team players as well, who can boost the team morale for better productivity. With an MBA degree in hand and work-social life balanced well, you will definitely gain a sense of achievement which would in turn boost your confidence for good.