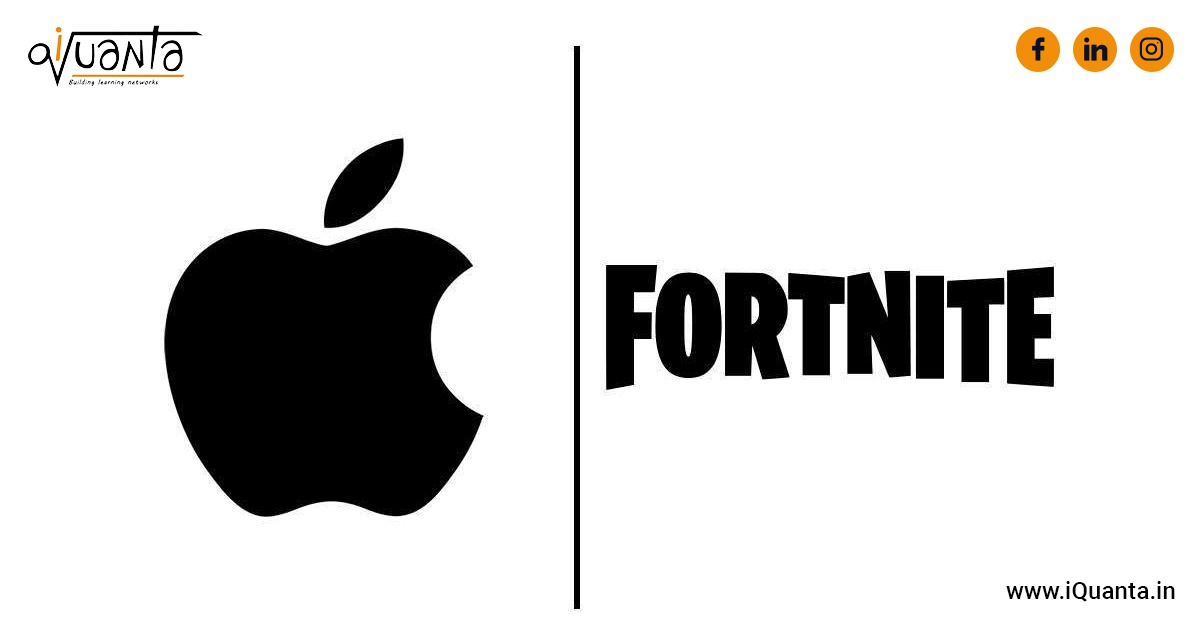 Epic is a video game developer which catapulted into mainstream media by developing a battle royale game Fortnite. For them, Fortnite is a money minting machine.
In 2019, the revenues generated by Fortnite was around $1.8 billion. In the game, players can buy costumes, virtual dance moves, and pre-released game modes using special in-game currency called V-Bucks. 
V-Bucks can be earned as rewards by playing the game or a player can also buy them instantly by paying actual money. If the transaction happens on a mobile phone using Android or iOS, all in-game purchases are routed through the App stores. Hence, Apple charges around 30% on all payments made to Epic Games and Fortnite.
Till August 13th 2020, Epic went on with these rules. However, after that they started offering users an alternate payment option within the game by offering a discount. Since, 30% was being charged by Apple so they were able to leverage that commission by giving discounts to users.
Things changed when Apple removed Fortnite from the App Store for violating its guidelines. As a result, Epic filed a lawsuit seeking a court order to dismantle Apple's commission structure and offer users the choice to install software on iPhones outside the confines of the App Store.

The argument of Epic Games is that Apple has a monopoly and is using that monopoly to charge high commission thus giving no control to developers. 
However, this argument doesn't seem solid as Apple holds a fraction of the market share in the smartphone segment. They don't control the mobile OS segment. They don't have a dominating market share in mobile gaming or the apps segment. 
So the correct argument should be that, though Apple doesn't have a dominant market share in the smartphone segment, they have a near-monopoly in the "Aftermarket"   where they sell apps for iPhones. Aftermarket is when someone has already bought one product and will now buy only from that company in future.
However, when the case was contested, the judge didn't see it this way. The judge saw the relevant market as mobile gaming transactions where Apple doesn't hold a dominant market share. There are other players like Android, Microsoft etc. So the judge ruled that Apple did not violate anti-competition laws.
There was some silver lining for Epic too in this case as the judge also ruled that Apple had to offer developers the room to introduce their own payment portals. The judge said that Apple can not stop companies like Epic from providing an option in their app that customers can use to pay outside of Apple's own in-app purchase system. 
Epic got a part of what it wanted and can offer customers the option to bypass the 30% commission which is called the "Apple Tax." 
The only thing is that they couldn't get the judge to allow customers the right to download apps outside of the App Store.
For now, both parties got something from the ruling. However, they didn't seem very happy so there are high chances of appealing against the ruling. Only time will tell how things will go ahead.
To structure your CAT online preparation in an efficient way consider joining iQuanta which is a top online cat coaching institute and being a part of the iQuanta CAT 22 Course.
You can also check out and be a part of their Facebook group for peer learning, doubt solving and free material.


For 24*7 doubts-solving, FREE guidance and counselling and peer to peer learning, join the CAT preparation Fb group below: