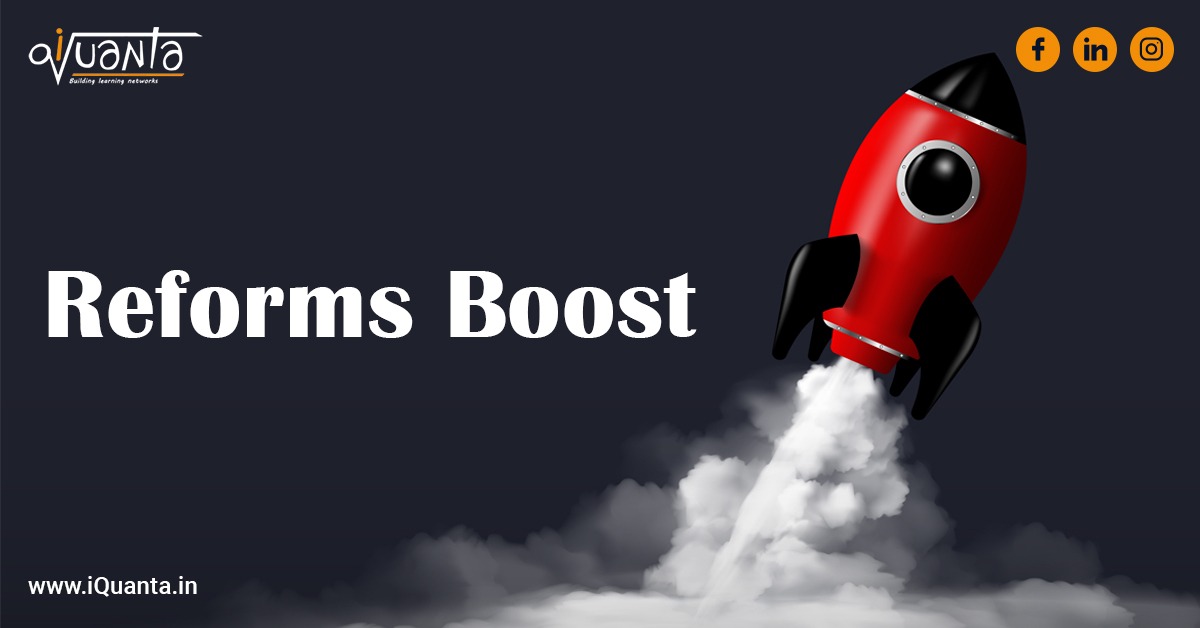 There have been many reforms that have been taken by the government to give a boost to the economy.
1) Retrospective Tax Repeal –
The controversial law has been scrapped signalling the intention of the government to facilitate investments and settle disputes.
2) Telecom Package –
The government has taken measures to ensure the telecom sector does not have a duopoly by giving Vodafone Idea a fighting chance and more resources for Jio and Airtel to invest in 5G.
3) PLI Schemes –
Around 13 production-linked schemes have been rolled out and a package of Rs 1.97 lakh crore is given to boost domestic manufacturing.
4) National Asset Monetisation Plan –
The government plans to raise Rs 6 lakh score in asset monetisation plan so that funds generated can be used for new infrastructure investment projects and completing stalled projects.
5) Power Reforms –
Reforms of Rs 3.03 lakh crore have been taken for power discoms in order to restore the power sector where discoms cash flows are inadequate.


6) New bad Bank –
In order to resolve bad loans worth Rs 2 lakh crore, the government has decided to set up a Rs 30,600 crore government-guarantee backed bad bank.
7) Amendments to Laws –
Insolvency law has been amended to allow pre-pack resolutions, raised cover to Rs 5 crore for deposit insurance and amendment to Tribunal reform bill.
8) Air India Disinvestment –
Financial bids were submitted for disinvestment and if successful, this will further enhance privatisation efforts. Government won't need to pump in thousands of crores to keep Air India running.
There were different other measures too like scrappage policy for vehicles, drone policy, development financial institution, liberalised regime for BPOs etc.
These reforms are acting as a booster resulting in a higher GDP growth for Q1. Although the absolute numbers are still lower than that of 2019, these reforms will lead to a higher economic growth in the coming quarters.
To structure your CAT online preparation in an efficient way consider joining iQuanta which is a top online cat coaching institute and being a part of the iQuanta CAT 22 Course.
You can also check out and be a part of their Facebook group for peer learning, doubt solving and free material.


For 24*7 doubts-solving, FREE guidance and counselling and peer to peer learning, join the CAT preparation Fb group below: