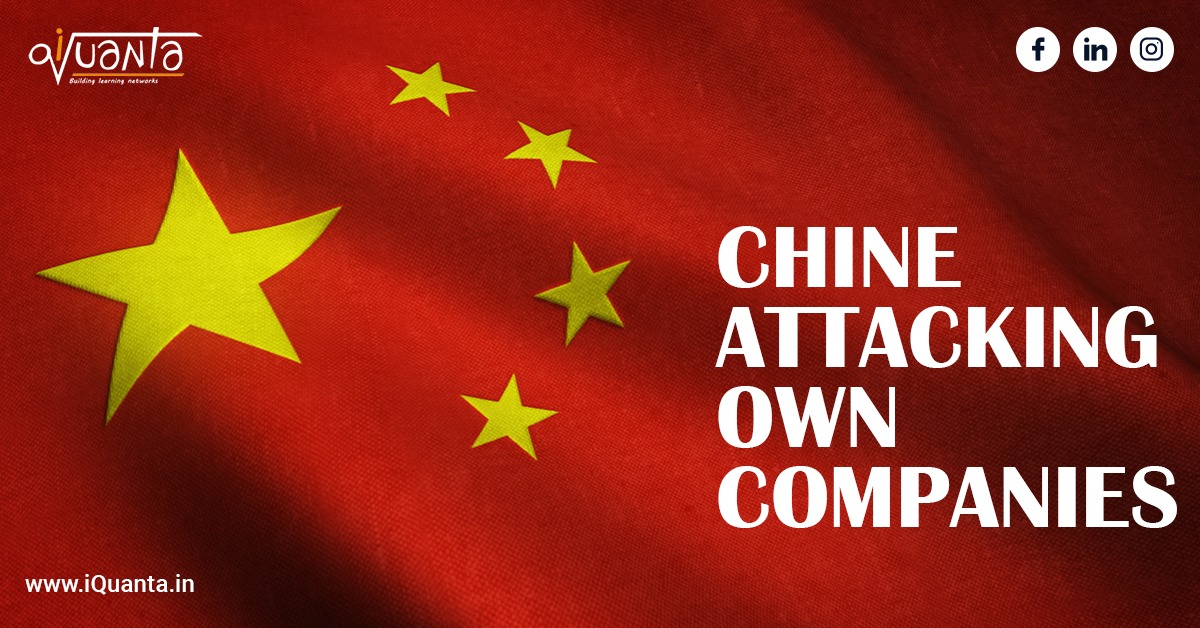 These days, a lot of Chinese tech companies are getting attacked by the Chinese government. New regulations specifically aimed at reining homegrown companies are being implemented which has led to downfall of some stocks by 10–25%.
These actions have removed close to $1 trillion in market cap in the last few months and this is still continuing.
There are sceptics proclaiming that this is what the Chinese communist party always intended to achieve , that is, to let private enterprise thrive and then take over everything in a bid to implement their communist agenda.
On the other side, there are optimists rationalizing the government's intervention. However, there are questions like how will China continue to aid a free market enterprise after it stopped the IPOs of multiple companies?
China is a state capitalist system which means that the state runs capitalism to serve the interests of most people and that policymakers won't let the sensitivities of those in the capital markets and rich capitalists stand in the way of doing what they believe is best for the most people of the country.
The government plans on doing everything in power regarding privacy rules and competition laws ensuring it doesn't hurt the public interest.
Chinese authorities pulled up Alibaba last year after initiating an antitrust investigation against the e-commerce giant. They questioned the dominance of Alibaba in the market which was stifling competition.
Alibaba was found guilty and they were made to pay a whopping $2.8bn in fines for their transgressions. However, such regulatory intervention goes against the ethos of free-market capitalism.
Another case is that of data privacy. When Didi (China's Uber) was about to IPO in the US, regulators once again cautioned the company from going ahead with the listing. They weren't sure if Didi was using foreign equipment or services to store consumer data and they wanted to ensure that US authorities couldn't expose any vulnerabilities. 
When Didi went ahead with the listing anyways, Chinese regulators took charge and prevented the company from adding new customers. The app was removed from all digital storefronts as well.

They took this action because the priority is always the best economic interests of China. Anything which puts that in jeopardy will be acted upon. Even if the action affects the company's valuation in the short term, it will most likely put China in a good position in the future.
Same was the case with online tutoring companies. Chinese authorities weren't just going after online tutors. They were also doing it to offline institutes, believing that these companies were creating anxiety among parents and children alike. 
In fact, Chinese users on social media applauded this move.
The next question that is being raised is, why now. These companies have been there for many years but no action has been taken till now.
One argument is that Chinese tech companies have started to pose a threat to the Chinese Communist Party by becoming so big. Hence, the government wants to show who is in charge here as they follow an autocratic regime.
Another argument is that the crackdown already began 5-6 years ago when Chinese regulators started clamping down on steel, chemical, and paper plants all across China after a wave of public protests (against polluting companies) began gaining momentum. 
These companies which once were key players behind the growth of China were being attacked. Hence, probably the Chinese regulators are acting due to the increasing pressure from the public to control the burgeoning influence of Chinese tech companies. Maybe they realize if they don't act now, it will be too late.
However, this is just an hypothesis and there could be any other reason too. Till then, we have to see how things unfold.
To structure your CAT online preparation in an efficient way consider joining iQuanta which is a top online cat coaching institute and being a part of the iQuanta CAT 22 Course.
You can also check out and be a part of their Facebook group for peer learning, doubt solving and free material.


For 24*7 doubts-solving, FREE guidance and counselling and peer to peer learning, join the CAT preparation Fb group below: