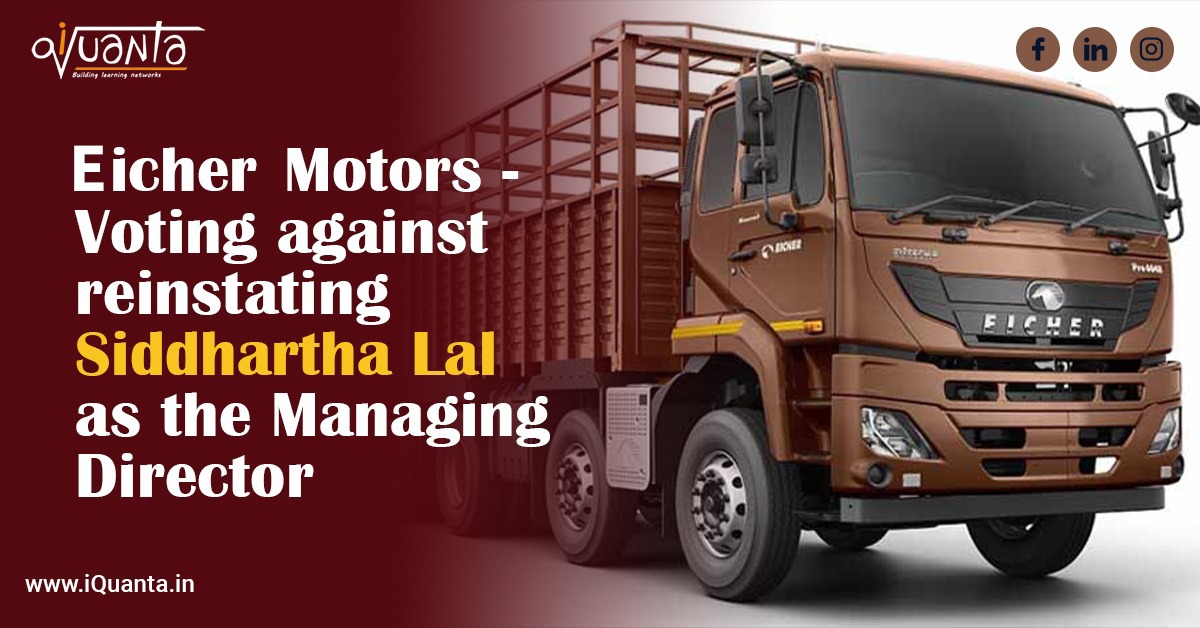 It is first important to understand the history of Eicher Motors who became a motorcycle behemoth from a tractor company in just a couple of decades.
Eicher started as a company importing tractors in post-colonial India. It was involved in the production and manufacturing of some of India's earliest tractors and trucks but was still not a market leader.
In 1995, Eicher acquired Enfield Motorcycles, an English motorcycle brand with a rich legacy whose financials were not good.
Royal Enfield was a loss-making entity  and the management at Eicher Motors considered shutting it down and liquidating the motorcycle business a few years after acquiring it.
However, at that time, Siddhartha Lal joined and changed the way the company was operating. In 2006, he was the CEO of Eicher Motors and he initiated a divestment operation. He decided to exit most business interests, retaining only the motorcycle and the truck divisions. All other interests were either sold off or liquidated. 


Royal Enfield was not doing well and sales had remained stagnant for some time. The company's motorcycles were running on outdated tech and were frequently breaking down. 
In 2010, Royal Enfield 'Classic' was introduced which was a game changer with improved liability. Till the end of 2010, the company had sold 50,000 bikes which was the maximum their production facilities could handle in a year. 
Royal Enfield motorcycles were selling like hotcakes and the company invested in expanding capacity. By 2012, they were selling 1.1 lakh bikes and by 2014 the company had tripled this to 3 lakhs.
Eicher Motors even spun off the truck business into a new company. They formed a joint venture with Volvo called VECV Ltd.- Volvo Eicher Commercial Vehicles. Volvo brought its manufacturing expertise to the table and Eicher Motors its distribution. 
By 2018, they made revenues close to 9000 Crores. The company's profits quadrupled touching close to 2000 Crores. The stock has multiplied over 1000 times signalling a new era in Eicher's history.
The reason behind this success was Mr. Siddhartha Lal who focused only on hitting production targets. Every year, in his annual address to the shareholders, he sets production estimates for the subsequent year and he goes about meeting his production targets with utmost discipline
Mr. Siddhartha's prediction for the financial year 2018 was 8,25,000 motorcycles and the company sold 8,20,000.
However, since 2018 the growth has been nearly stagnant. In FY 2019, the company sold just 8.22 lakh motorcycles. In FY 2020, they barely hit 6.9 lakh motorcycles witnessing de-growth. The next year was even worse with Eicher Motors with only 6.09 lakh motorcycles.
Due to this performance, when the board decided to reappoint Mr. Siddhartha with a pay hike, shareholders simply voted against the resolution. Although they were not opposed to reinstating him as Managing Director but uncomfortable offering him a pay rise at a time when the company's financials have declined.
The plan ahead for the board is to resolve this issue with the stakeholders and then one can see how things will pan out.
To structure your CAT online preparation in an efficient way consider joining iQuanta which is a top online cat coaching institute and being a part of the iQuanta CAT 22 Course.
You can also check out and be a part of their Facebook group for peer learning, doubt solving and free material.


For 24*7 doubts-solving, FREE guidance and counselling and peer to peer learning, join the CAT preparation Fb group below: