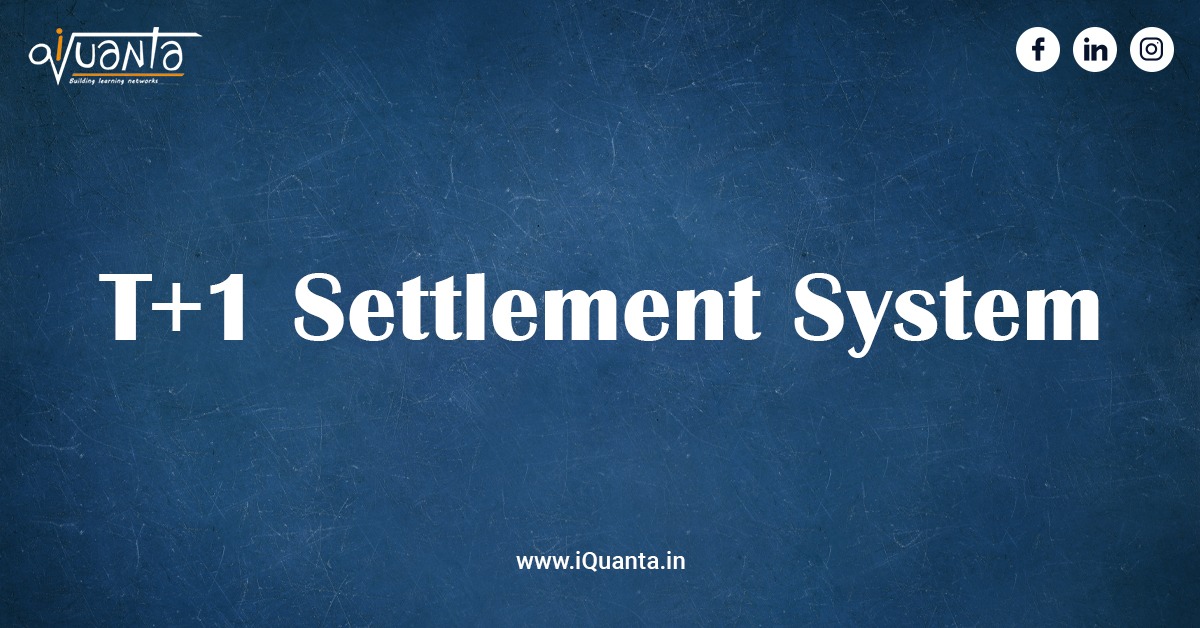 The Securities and Exchange Board of India (SEBI) has made a proposal for the T+1 settlement system. This system will help investors get money for transactions in their accounts faster and in a safer & risk-free environment.
Stock exchanges are now being allowed to switch to T+1 system from T+2 system. However, once switched, the stock exchange will have to mandatorily continue with it for a minimum of 6 months. If it intends to switch back, it can be done after giving a 1 month's advance notice to the market.
The reason for switching to the T+1 system is to have a shortened cycle which not only reduces settlement time but also rescues & frees up the capital required to collateralise that risk. Further, the number of outstanding unsettled trades at an instant is reduced. 
The narrower the settlement cycle, the narrower will be the time window for a counterparty insolvency/bankruptcy to impact the settlement of the trade. 
Systemic risk will be reduced as it depends on the number of outstanding unsettled trade at any point of time along with concentration of risk at critical institutions.

The working of T+2 system is that if a trade happens on a particular day, settlement of trade takes place in two working days (T+2). Suppose the investor is selling a share, then the broker will get money in two working days which will be credited to the investor's account on the third day.
In T+1, settlement of trade takes place in one working day and investors will get the money on the following day. Switching to the T+1 system will not require any major technical or operational changes by any market participants. For them, it will be business as usual, just the risk has reduced and speed has increased.
Currently, foreign investors are opposing this system due to operational issues they would face. Since they operate from different geographies having different time zones, information flow process and forign exchange problems, they will face difficulty in hedging their Indian market exposure in dollar terms under the T+1 system.
In 2020 too, SEBI has deferred the plan to implement the T+1 settlement system following the opposition from foreign investors. 
Looking at the global scenario, in February 2021, the US Depository Trust & Clearing Corporation (DTCC) released a two year industry roadmap for shortening the settlement cycle to one business day.
They highlighted different benefits of moving to T+1 which includes cost savings, reduced market risk and lower margin requirements. Hence, they are looking for an agreement from industry participants to implement the required operational & business changes. 
During times of high volatility and stressed markets, the T+1 system is being preferred by the majority of market participants. 
To structure your CAT online preparation in an efficient way consider joining iQuanta which is a top online cat coaching institute and being a part of the iQuanta CAT 22 Course.
You can also check out and be a part of their Facebook group for peer learning, doubt solving and free material.


For 24*7 doubts-solving, FREE guidance and counselling and peer to peer learning, join the CAT preparation Fb group below: