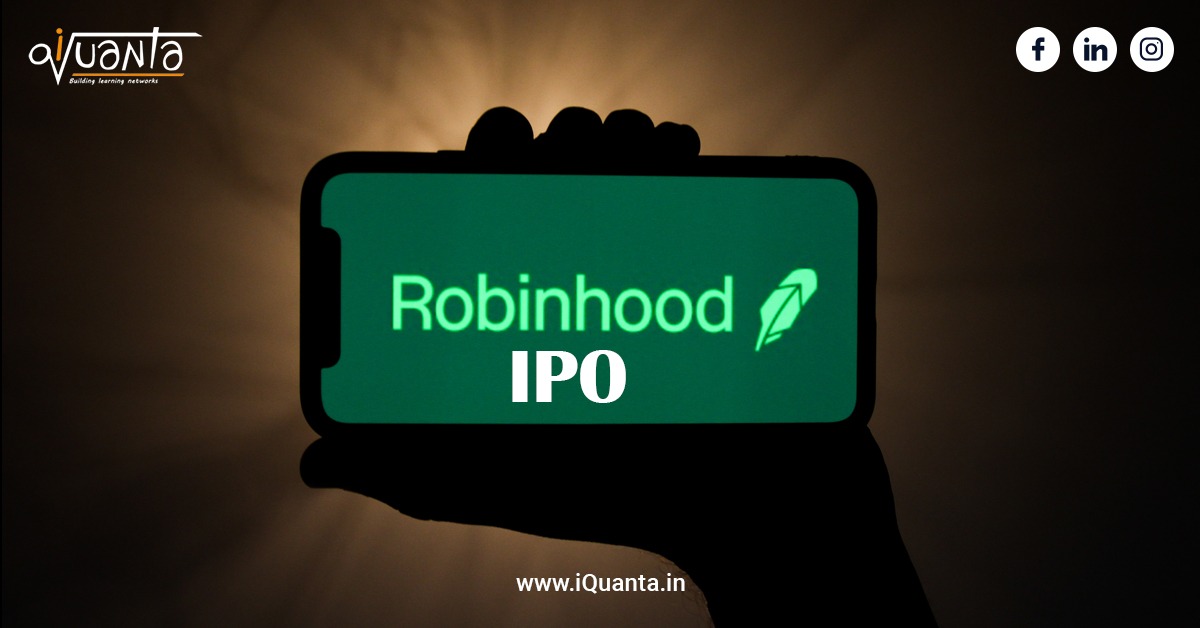 Robinhood IPO
---
Robinhood has raised around $2.1 billion on NASDAQ at a valuation of $32 billion and has decided to go public.
Robinhood is a commission-free stock trading and investing application. The Zero-commission model lets users buy and sell stocks without paying any commission to the broker.
Besides offering commission-free trading, Robinhood has created a fun experience to trade by having an intuitive design. The application is easy to use just like ordering something from an e-commerce store like Amazon.
For new investors, Robinhood is the most attractive option. Hence, the new user growth is significant every month.
Business Model
As Robinhood is not charging any commission from their users, a new source of income needs to be identified if they want to stay ahead in the race.
This new source happened to be 'payment for order flow'. Every time a user buys or sells a stock, Robinhood forwards that information to a market maker in exchange for a small fee.
These details of trades are very important for such people as they make money using these details. Hence, they are willing to give that small fee to Robinhood.
An example is, a market maker may purchase 100 shares of SBI for Rs 10 each from someone and then offer to sell that to another person for Rs 10.05 each. This minute difference of share price becomes a large difference for a large trade volume.
Hence, Robinhood makes money for every transaction by selling those important details.


Conflict of Interest
There is a conflict of interest when any transaction is done. Robinhood is incentivized to route trades to matchmakers who pay them the most instead of those who offer the best price or the fastest execution to the user.
So even though a user doesn't pay a commission, there is a hidden cost here.
Due to this hidden cost, this kind of 'payment for order flow' business model is banned in India. However, regulators in the US don't seem to care much about this conflict of interest. As a result, Robinhood has a good monetization plan.
Robinhood made revenues of $420 million in the initial three months of 2020 which is a 337.5% increase compared to the first three months of last year. However, losses ballooned to $1.4 billion during the period.
Even though Robinhood has high losses, people don't think it will have a huge impact on the IPO.
During a typical IPO, investment banks pitch the likes of Robinhood to big investors and try to showcase the promise these stocks hold. These big investors  like banks, pension funds, and hedge funds end up buying a sizeable amount of the company as the IPO unfolds.
This strategy basically works as institutional investors of this kind don't dump their holdings overnight. They stick around for some time before selling their stake. This also gives stability when the stock begins to trade on Wall Street.
Retail investors often don't care much about long-term prospects. If they like it, they will invest otherwise they won't bother.
Robinhood has decided to reserve as much as 35% of the 55 million shares up for listing for retail investors to buy. They are of the view that retail investors will invest on the basis of what Robinhood could become and not what it is presently.
So the IPO of Robinhood depends highly on retail investors and their confidence in Robinhood. With the passage of time, it will become clear what the future may hold for the popular internet company.
To structure your CAT online preparation in an efficient way consider joining iQuanta which is a top online cat coaching institute and being a part of the iQuanta CAT 22 Course.
You can also check out and be a part of their Facebook group for peer learning, doubt solving and free material.


For 24*7 doubts-solving, FREE guidance and counselling and peer to peer learning, join the CAT preparation Fb group below: