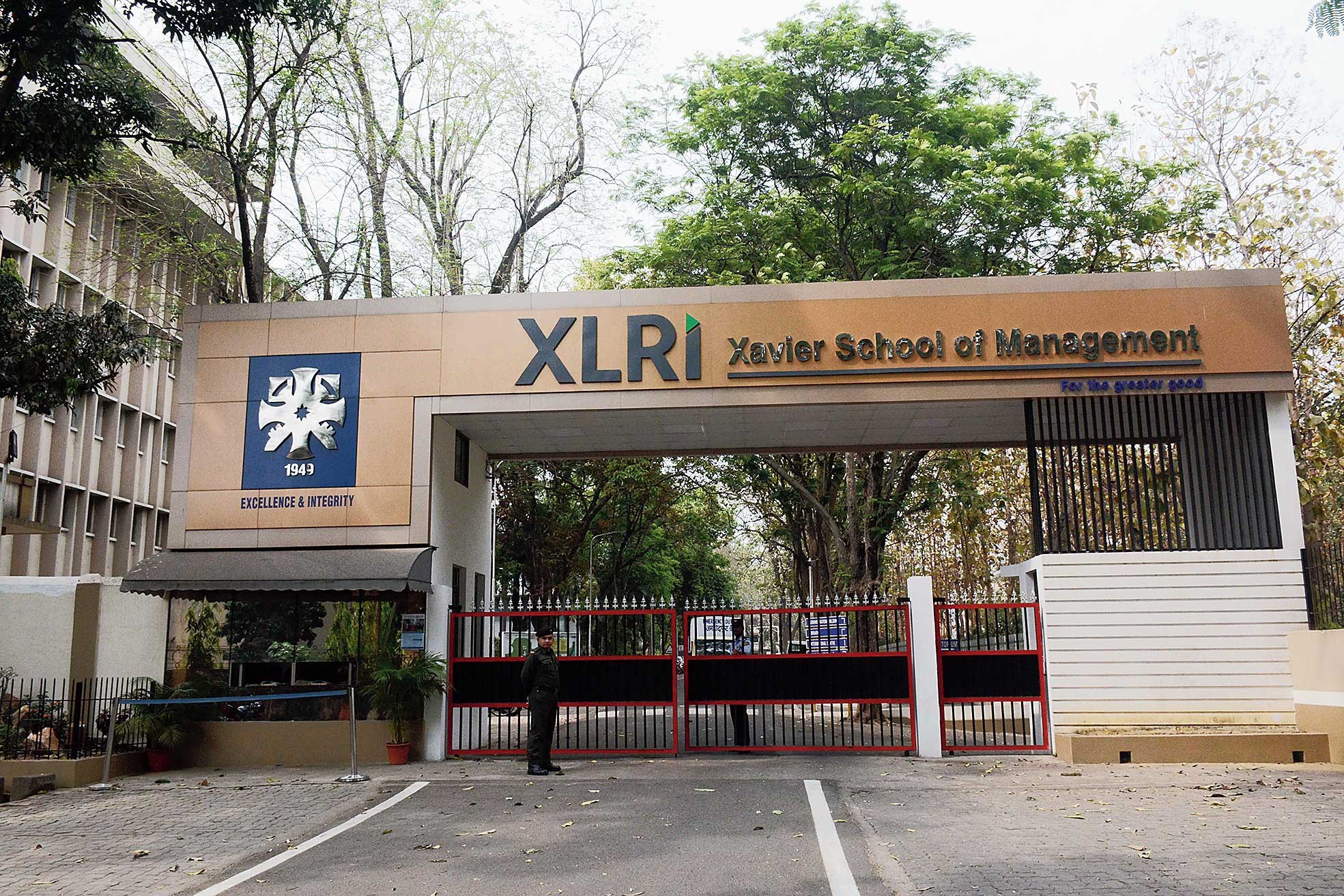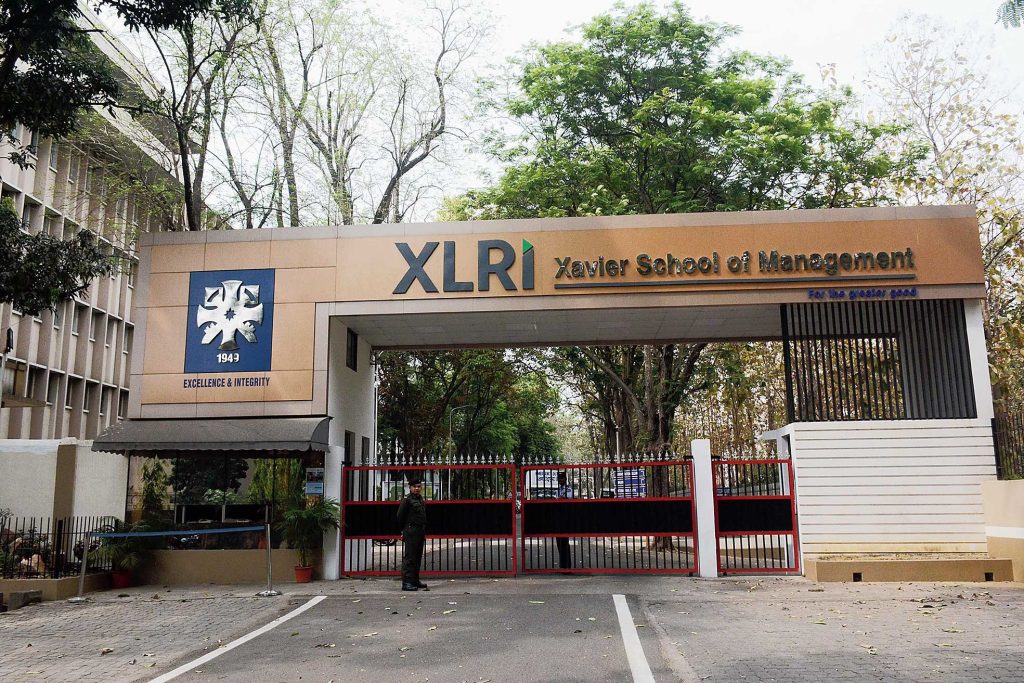 XLRI, Jamshedpur conducts XAT (Xavier Aptitude Test), a national-level management entrance test for admission to its MBA/PGDM programmes. Over 1,000 B-schools in India accept the XAT scores, in addition to XLRI and 10 other XAMI member institutes. If you are preparing for the XAT exam, being aware of the XAT exam pattern is very crucial. XLRI has been conducting the XAT exam for more than 70 years, to choose the best candidates for its MBA Programs.
The XAT Exam is one of the toughest Management Exams in India. Also, the score for XAT is quite low because of its unique Exam Pattern. In this article, we will go through the XAT paper Pattern, XAT Syllabus and Topic-Wise number of questions in detail.


XAT 2024 Important Dates
The XAT Exam will be conducted in the first week of January 2024. The GD/PI process starts in February and March, as it does for all the other B-Schools. Let us take a look at the important dates which every aspirant appearing for XAT 2024 must be aware of:
| XAT Particulars | XAT 2024 Important Dates |
| --- | --- |
| XAT 2024 Registration Date | July 15th to Nov 30, 2023 |
| XAT 2024 Exam Date | January 8th, 2024 |
| XAT 2024 Answer Key Release | Second Week of January 2024 |
| XAT 2024 Result Date | Last Week of January 2024 |
| XAT Cutoff | To be Announced |
Target these top B-Schools accepting XAT Scores.
XAT 2024 Eligibility Criteria
Let us dive into the Eligibility Criteria for XAT 2024.
There are no age limit specifications to be eligible for XAT. Both fresh graduates as well as working professionals can apply for XAT 2024.
Candidates who have graduated in any stream from a recognized University of India are eligible.
Final-year students are also eligible to appear for XAT. They need to submit their final documents within the admission time frame specified by XLRI.
NRI Candidates and Foreign Nationals can also apply for the XAT with a valid GMAT Score.
There are No Minimum Marks required in Graduation to appear for XAT.
Get the Best XAT Coaching full course
Few other points with regards to XAT 2024 Eligibility Criteria:
| Particulars | Details |
| --- | --- |
| Conducting body | XLRI Jamshedpur |
| Minimum Marks Required | Not Applicable |
| XAT Reservation Policy | Not Applicable |
| XAT Eligibility for Age Limit | No Limit |
| Number of Attempts | No Limit |
XAT 2024 Exam Pattern
One crucial step that you must follow before you start your preparation is going through the detailed Exam Pattern. The XAT Exam Pattern is being updated from the previous years. As per the new pattern, there will be 3 parts, including 6 sections in total. Let us go through the detailed XAT paper Pattern for 2024:
Exam
Mode
Online
Number of
Sections
6 Sections
– Verbal and Logical Ability
– Decision Making
– Quantitative Aptitude and DI
– Mock Keyboard Testing
– General Knowledge
– Essay Writing
Test Duration
3 hours 30 minutes (210 minutes)
Number of
Questions
105 Questions
Language of Test
English
Also, Read the XAT Preparation Strategy.
XAT 2024 Exam Pattern: Section Wise Details
With the XAT 2024 Latest Updated Exam Pattern, below is the section-wise number of questions and duration that will be allotted in the XAT Test.
Section
XAT Subjects
No. of
Questions
XAT Exam
Duration
Part- I
Verbal and Logical Ability
26
175 Minutes
Quantitative Ability & Data Interpretation
28
Decision Making
22
Part- II
Mock Keyboard Testing
–
5 Minutes
Part- III
General Knowledge
25
30 Minutes
Essay Writing (250-300 words)
–
Let us check the detailed XAT Exam Pattern Section-wise.
XAT Pattern for Verbal and Logical Ability
According to the latest XAT Exam Pattern, this section would be comprising of a total of 26 MCQ-type questions. Moderate to difficult-level questions on Grammar, Reading Comprehension and Critical Reasoning are covered in this section. Some of the other topics that are covered under this section in the updated Paper Pattern for XAT are:
| | | |
| --- | --- | --- |
| Statements and Assumptions | Vocabulary | Analogy |
| Synonyms/Antonyms | Para Completion | Critical Reasoning |
| Reading Comprehension | Para Jumbles | |
XAT Pattern for Quantitative Ability and Data Interpretation
This section will consist of 28 MCQ-type questions as per the updated XAT paper pattern of both QA and DI. This section is said to be relatively difficult in XAT. Some of the topics that are covered under this section in the updated XAT Exam Pattern are:
| | | |
| --- | --- | --- |
| Arithmetic | Algebra | Venn diagrams |
| Data Tables | Mensuration | Geometry |
| Number System | Bar Diagrams | Pie Charts |
XAT Pattern for Decision-Making
Decision Making is one of the crucial and unique sections in the XAT Exam. Candidates can easily score well in this section. Check the XAT Syllabus for a detailed understanding. This section consists of 22 questions as per the Exam Pattern for XAT. In terms of difficulty, Decision Making is a Moderate Section in XAT.
The important topics in this section include:
Data Arrangement Sets
Caselets
Decision-Making in a Situation
Complex Data Arrangement
XAT Pattern for General Knowledge
The General Knowledge section in XAT is dynamic and vast in nature as no fixed set of questions are asked. This section requires one to be up to date with the Current Affairs regularly. Even though GK is a prominent section as per the updated XAT Exam Pattern, the marks obtained in this section are not taken into consideration when deriving the final percentile. The number of questions under General Knowledge is 25 Questions and some of the topics covered in this section are:
| | | |
| --- | --- | --- |
| Current Affairs | International Affairs and Events | Different Economic Policies |
| Organizations and their Headquarters | Capitals and Currencies | Indian Constitution and Laws |
XAT Pattern for Essay Writing
The Essay Writing Section was reintroduced in the XAT Exam Pattern after 2019 in XAT 2022. This is the only Descriptive Section in the XAT Exam. Out of 3 questions, you are required to choose 1 question and write a short essay (not more than 300 words). This section would require one to provide definitive thoughts and creative ideas. The Essay Writing Section is evaluated only when a candidate is shortlisted for the further admission process.
XAT Marking Scheme
XAT is one of the very unique and different management exams conducted in India. Hence, getting an idea of the Marking Scheme under the updated XAT Exam Pattern is important:
+1 marks are rewarded, for every correct answer,
-0.25 marks are deducted, for every incorrect answer,
Additionally, -0.10 marks are deducted for 8 consecutive or more unattempted answers.
The marks scored in the GK Section will not be included in the Final XAT Score.
The marks for Essay Writing will be evaluated only when you are shortlisted for the interview.
XAT Score Vs. Percentile
The XAT score vs. percentile is a crucial step to estimate your chances of getting admitted into XLRI or its other substituents. Check the detailed structure of the XAT Score vs. Percentile here:
| | |
| --- | --- |
| XAT Percentile | XAT Raw Score |
| 99%ile | 45 |
| 98.24%ile | 43.8 |
| 98%ile | 42 |
| 95%ile | 40 |
| 93%ile | 38 |
| 92%ile | 36.7 |
| 90%ile | 35.39 |
| 88%ile | 34.25 |
| 85%ile | 32.6 |
| 80%ile | 30.5 |
Check out the Interview Experience of an XLRI Convert.
Where to Prepare for XAT 2024?
XLRI is a stellar B-School in India and admission to such a premier B-School is a dream for a lot of aspirants. The major step is to prepare efficiently for it.
Check out iQuanta's XAT Course with a unique way of teaching, 24*7 doubt-solving support, peer-to-peer learning, and much more!
All The Best!