It was back in January 2018, when the CAT results of 2017 were published and I found a plethora of my friends getting their IIM calls. Somewhere it hit me that I always wanted to drive business and create opportunities and not just code and play the business supporting role like a developer. Also, the thought of not having a master's degree always used to haunt me. And an MBA from one of the IIMs was something I wanted to add to my CV. So, I took the decision that I would be writing CAT in December 2018.
The Context
This was my second attempt at the exam, the first attempt being in 2016, in the 4th year of my engineering, when I was still experimenting with things. I had an offer from HSBC bank, which I was determined to accept and, in the meantime, wanted to sit for CAT just for the experience. The regular office work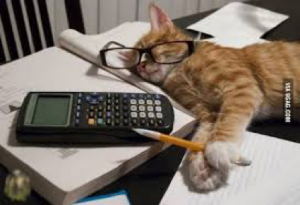 used to consume 12 hrs approximately (including the 1 hr journey). So, my preparation time was limited to weekends, and I tried hard to squeeze out a few hours on the weekdays. With a tight schedule and a demanding job, I did not have the liberty of joining a classroom program. So, I decided to go forward with a mock test series and get hold of a few old preparation materials from my friends.
The Preparation
Of the 3 sections of the exam, I was most confident of the Quants section. I have had the book series of Arun Sharma and I approached the preparation section wise.
Quants: – I started with the quants section first. To see the level of expertise, I started to give the section-wise and topic wise tests from the test series course I enrolled myself into. A friend of mine put me into the iQuanta group, and a big chunk of the preparation involved just solving random questions posted by Indrajeet Sir or any student in that matter. The detailed solutions were also posted in the groups.
The sectional tests helped in identifying 2 things.
1) Topics you have to revise
2) Topics you have to learn from scratch.
Normally the vast CAT Quants syllabus can be cut short by revisiting only those topics you are weak in. A standard book like Arun Sharma can be utilized to revisit the weaker chapters.
LRDI: – The strategy for this section was to practice as much as possible. As such, no definite strategy/pattern could be found for its preparation. The approach for solving this section was scanning the paper properly. In 60 mins, you are told to solve 8 LRDI sets. And I was always pretty confident that I cannot solve all of them in 60 mins. So, in the first 5 mins, I used to scan every set and single out those which I feel I could solve. I could solve 2-3 sets initially, and with gradual practice, I could manage 4 or more sets with over 90% accuracy. On the D-day, I solved 4 sets out of 8 in an hr, got one question wrong, and had a raw score of 45 in LRDI, which fetched me a percentile of 98.76 in that section.
VARC: – This was my weakest section, mainly because I wasn't an avid reader. But it can be compensated. With a regular reading of newspaper articles, editorial section, trying my hand at some novels, etc. I tried to make reading a habit. But the thing which was the most effective was more and more practice. I made sure that I practice at least one RC a day, however busy I might be. The verbal section needed a considerable amount of practice as well. I used to leave out the TITA para jumbles and solve the rest of the paper.
The Schedule
Working over 9 hours a day in the office and staying about 15 Km away from the office, it consumed 12 hours on weekdays. The routine I used to follow was writing one mock every weekend for
the last 3 months before CAT and analyzing the entire mock during the weekdays, slowly and steadily. Often the xanalysis would make me realize my weaker regions, the mistakes I made, and also, I solved those questions that I left while attempting the mock. I usually used to hit the gym after coming home from the office. But slowly, I realized that it was making me too tired to be awake at night. I had to choose between staying fit and cracking CAT. I discontinued my gym subscription and geared for one last push. By the time I was writing my CAT exam, I have had given over 30 mocks this way.
The Score of Anxiety
Like every other CAT aspirant, I did not start scoring in mocks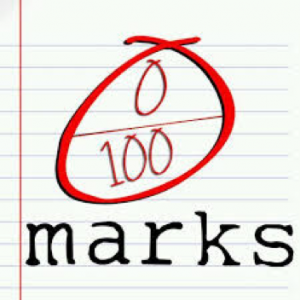 with a bang. I started with paltry scores of 70,80 and then had a stagnation at 120-130s. But one thing which I kept doing was writing mocks. Missing mock is a deadly habit and I tried to avoid that as much as possible. Normally, the mocks were of a higher standard than CAT and it was only in the last 5-6 mocks that I consistently scored above 95%ile. Before that, I had an occasional 80% in many cases.
The D-Day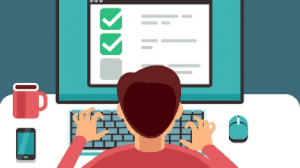 Finally, the day appeared when I had to sit for the CAT exam, maybe for the last time. In the VARC paper, I left all the TITA para jumbles and solved the rest 30 questions. In LRDI, I could solve 4 passages as it was a difficult paper following the usual trend. For us, the QA paper was a tad difficult. I could attempt only 25 questions out of 34, whereas I used to leave out only 3-4 questions in my mocks.
The Result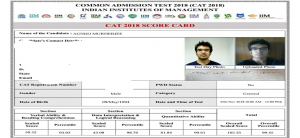 Most of us got to know our result before the official announcement due to a glitch on the website. It was a bit disappointing to see that my overall was 99.45 and I would be missing out on IIM Calcutta. I had the lowest percentile in VARC at 94%ile where I made 7 errors. In QA, I made 2 errors and had a percentile of 99.61. Somewhere, it depends a lot on the day, how you handle pressure, how you manage time in the exam on the D-Day. A certain level of preparation is required to reach the 99+ percentile. The rest of the elements can be sorted if you remain calm and manage time efficiently while writing the exam.
To structure your CAT Preparation, you may be a part of iQuanta CAT 21 Course at www.iQuanta.in