MBA

Marketing
---
---
MBA Marketing is one such field where a person will always be on his/her toes to understand the current market trends. First and foremost, I would like to clarify the difference between sales and marketing at first.
Sales is a customer oriented role where the salesperson has the job to push the products to the target audience, but marketing does a lot more than just push the product to the target customer base. Marketing makes the process of selling superfluous. It is one such thing that is needed in every organization, be it small or big. Marketing gurus Philip Kotler and Kevin Keller define marketing management as "…the art and science of choosing target markets and getting, keeping, and growing customers through creating, delivering, and communicating superior customer value."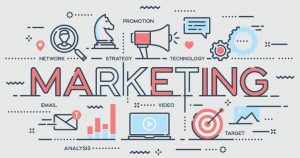 MBA in marketing covers all the aspects required by students to become successful managers. This is the core reason why all top B-Schools offer a course in MBA – Marketing. The course covers all marketing aspects like Retail Management, Brand Management, Consumer and Sales Management, Product Development, Digital Marketing, etc.
MBA Marketing:

Key Topics
---

1. Marketing Management
It is a broad description of the art of marketing and it talks about all the different frameworks that could be applied to make a successful marketing plan.
2. B2B & B2C Sales and Marketing
B2B sales refer to business-to-business sales and the overall idea is to improve the relationship between two Businesses and B2C refers to Business to Customer sales.
3. International Marketing
The product of a particular country can be effectively marketed and positioned such that it meets the demands of other countries.
4. Marketing Research
It is all about developing a deep understanding of the market which needs thorough marketing Research.
5. Retail Management
It is the art of promoting and selling products and services while increasing customer satisfaction and brand loyalty.
6. Rural Marketing
The creation, planning, pricing, and distribution of goods and services are all part of the rural marketing system, which aims to provide fair access to essential items for individuals living in rural regions.
7. Green Marketing
Green marketing covers a wide range of methods and tactics that are beneficial to the environment. Examples of green marketing include: making environmentally friendly goods.
8. Strategic Marketing
By concentrating on its strengths to give clients superior service and value, a company may set itself apart from the competition through strategic marketing.
9. Market Planning
The advertising technique a company will use to advertise and sell its goods or services is called a marketing plan.
Top 8 B-Schools

For MBA in Marketing
---
1. Indian Institute of Management Ahmedabad

(IIM-A)
Exams Accepted : CAT
Fees : 25 Lakh
Average CTC : 36.2 LPA
---
---
IIM-A is one part of the 'trinity' of best b-schools in India (the others being IIM Bangalore and IIM Calcutta). IIM Ahmedabad is one of the best colleges for MBA in Marketing and other specialisations as well.
2. Indian Institute of Management Bangalore

(IIM-B)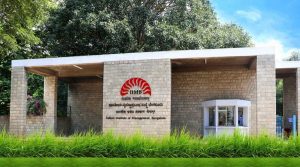 Exams Accepted :

CAT

Fees :

24.5 Lakh

Average CTC :

33.82 LPA
---
---
Moving further in the category of best B-School for MBA Marketing, this B-school has a beautiful green campus spread over 100 acres of land in the heart of the city. IIM Bangalore has a culture of heterogeneity wherein each student is given enough opportunity to explore their own individuality and talents.
3. Indian Institute of Management Calcutta

(IIM-C)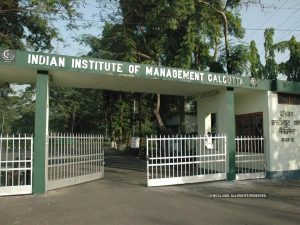 Exams Accepted : CAT

Fees :

27 Lakh

Average CTC :

34.2
---
---
IIM-C is the premier management college for aspirants wishing to enhance their skills in the areas of not only Marketing but also in all other domains.
4. Faculty of Management Studies

(FMS)

, University of Delhi, Delhi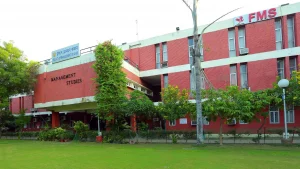 Exams Accepted :

CAT
Fees : ~2 Lakh

Average CTC :

32.4 LPA
FMS Delhi, also one of the top B-School for MBA Marketing is the best college in the world in terms of ROI.
5. Mudra Institute of Communications, Ahmedabad

(MICA)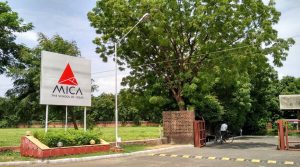 Exams Accepted : CAT/XAT/GMAT + MICAT

Fees :

21 Lakh
Average CTC : 19 LPA
---
---
MICA, the school of ideas is also known as the "Mecca of Marketing". The curriculum of MBA Marketing here is very different than other B-schools. MICA is a dream college for many who want to pursue MBA in Marketing.
6. Indian School of Business

(ISB)

, Hyderabad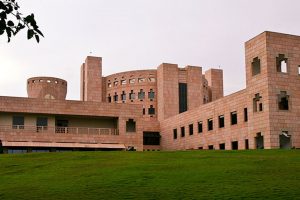 Exams Accepted : GMAT, GRE

Fees :

41.6 Lakh
Average CTC : 34.07 LPA
---
---
In many aspects, ISB is equally matched with IIM Ahmedabad, if not better. However, ISB requires 5 years of work experience on average. The duration of the MBA programme is of 1 year. ISB Hyderabad is an internation standard B-School in India.
7. Management Development Institute

(MDI)

, Gurugram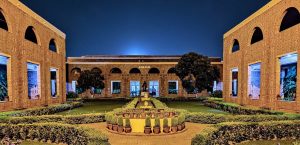 Exams Accepted : CAT, GMAT
Fees : 23.47 Lakh
Average CTC : 23.80 LPA
---
---
Situated in the corporate city of Gurugram, MDI Gurgaon is yet another top B-school if you want to pursue an MBA degree in Marketing.
8. S.P Jain Institute of Management & Research

(SPJIMR)

, Mumbai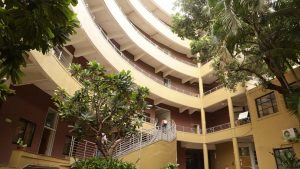 Exams Accepted : CAT, GMAT

Fees :

17.88 Lakh
Average CTC : 32.05 LPA
---
---
SP Jain Institute of Management & Research is situated in the financial capital of India, Mumbai. It is one of the best MBA colleges in India for any domain.
Skills

Required For MBA Marketing
---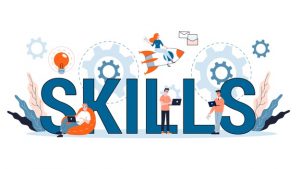 Communication Skills :


A person with good communication skills can not only communicate the idea well, but also, it makes the person more influential.
Mathematical Ability :
Good mathematical skills will always add value to your career in marketing, because this will simplify a lot of marketing related stuff for you. E.g. Having a good knowledge of linear regression will help to forecast the sales figures for the company, and then take steps to address the same.
Reasoning Skills :
Any statement without proper reasoning might impress people, but would definitely not influence people.
Analytical Skills :
Analytical skills add value to your reasoning and research. As a Manager, you'll be required to analyse past data and prepare a future plan. The correct analysis of certain situations also helps in decision making.

Leadership Skills :


Leadership skills are required, as the core requirement of the job is to manage tasks with people. Leadership is a very broad concept, which cannot be taught in a day or two. Rather than that, it requires a good amount of cultivation so that it gets engraved in your personality.
7

High Paying

MBA Marketing Careers
---
A Marketing MBA will lead to a wide range of careers, and those opportunities are always expanding exponentially. Every domestic and foreign, small or large business organization needs a skilled marketing management team that can provide fresh concepts to increase the appeal of their goods and services. The scope of an MBA in marketing management is expanding every day because of its extensive and in-depth education, which enables students to become great marketing managers.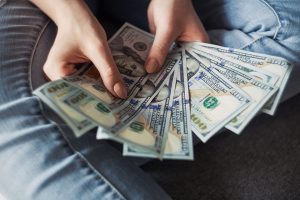 1. Brand Management
Brand Management is a form of marketing that uses tools and techniques to increase the value of a company's "brand". Effective brand management leads to a gradual increase in the price of products as well as helps in building a loyal customer base.
Job Profiles : Brand Head, Brand Manager, Manager Brand Evaluation, Brand Executive, etc.
2. Sales Management
The process of Sales Management involves building a Sales team, laying out revenue generation strategies and their execution in order to hit or cross the sales targets set by a company.
Job Profiles : Head of Sales, Regional Sales Manager, Senior Sales Officer, Sales Executive, Sales Associate, etc.
3. Market Reasearch Analysis
The process of Market Research Analysis involves gathering data from multiple sources and analysing them in order to predict future market trends. This research and analysis helps in building an effective marketing strategy.
Job Profiles : Project Director, Research Analyst, Research Manager, Marketing Consultant, etc.
4. Digital Marketing
Digital Marketing, also known as online marketing is where brand promotions are done through different online channels through paid ads, emails, social media posts, videos, etc. This form of Marketing is used to spread awareness, attract potential clients and to also interact with them and finalise deals.
Job Profiles : Digital Marketing Manager, SEO Specialist, Social Media Manager, Paid Media Specialist, Content Manager, Digital Marketing Analyst, etc.
5. PR Management
Public relations is collection of methods and approaches used to control how news about a person or business is presented to the general public, particularly the media. Its key objectives are to communicate significant business news or events, preserve a corporate image, and limit the negative effects of negative occurrences by giving them a good spin. PR can take place through a press release from the business, a media briefing, press interviews, postings on social media or other means.
Job Profiles : PR Head, PR Manager, Head of Communications, Public Relations Executives, Media Relations Executives, etc.
6. Customer Relationship Management
Customer Relationship Mangement involves practices, strategies and rules applied by the companies to interact with the customers at different stages of the customer cycle. It helps in customer assistance, retention and also act as a driving force for sales.
Job Profiles : Chief Customer Officer, Customer Service Executive, Customer Experience Director, Customer Success Manager, Relationship Manager, etc.
7. Business Development
All the activities and strategies which results in a boost in the growth of a company and/or an increase in the revenue is called Business Development.
Job Profiles : Head of Business Development, Business Development Manager, Business Development Executive, etc.
---
Career options available after earning an MBA in marketing management are distributed in  fields, including product management, industrial marketing management, advertising, sales management, marketing research, retailing, and consulting. Besides getting high paying marketing employment, if you have an MBA in marketing from a top B-school, the positions available to the will pay an average salary of up to Rs. 15 to 30 lakhs per year, depending on the marketing management role available.
After completing their MBA in marketing programme, students are hired by reputable firms for positions as marketing executives and managers. The FMCG, IT/ITES, retail, tourism, banking, hotel, media, advertising, market research, Agri & Rural Business, and other companies across all sectors provide significant marketing positions and tasks to the MBAs in marketing management. After completing the MBA in Marketing programme, employers offer variety of responsibilities and professions that can lead to high growth career prospects.