SCMHRD Interview Experience
-By Yogesh Joshi
Yogesh Joshi is a past iQuanta student who scored 98.5%ile in SNAP 2020. He received calls from both SIBM Pune and SCMHRD Pune and converted the later. Let us dive into Yogesh's SCMHRD interview experience.
Detailed Profile
Yogesh is a General Engineer Male (GEM). He scored 98.5%ile in SNAP. His past academics are 9.4 CGPA in X, 81.2% in XII and 76% in his undergraduation. He is a B.Tech CSE graduate and also had a work experience of 1.5 years at iQuanta at that time.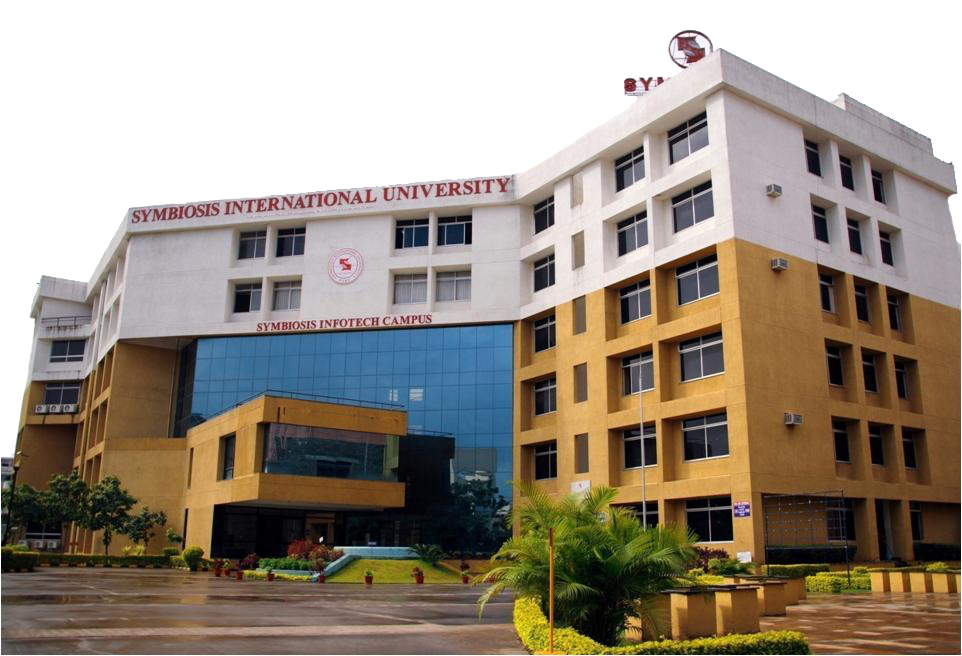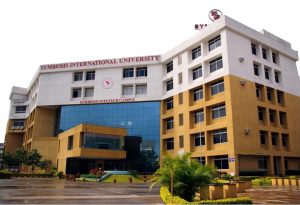 Location : SCMHRD Campus, Pune
(Afternoon Slot)
Date : 13 Feb, 2020
SNAP : 98.5 Percentile
I went through the GE-PI-WAT process of SCMHRD on 13th Feb and SIBM-Pune on 14th Feb. We were welcomed at SCMHRD campus by the Aspirant Relations Team.
I entered the room and there were two panelists for my SCMHRD interview.
I said good afternoon, handed over the SNAP-C form. They said make yourself comfortable.
In my SCMHRD interview experience, almost 70% of the questions were based upon work ex.
Yogesh's SCMHRD Interview Experience Transcript
Q.1. I see you are from an Educational Background and a Business Developer at iQuanta, what exactly is your work?
Ans: Yes Sir, I've been working at iQuanta which is a CAT online coaching since 18 months. My role at iQuanta is to identify all the opportunities… examine all the areas that the company can expand into.
We have a group of 3 lakh CAT aspirants whom we counsel on a daily basis.
Another major responsibility is to tie up with Top B-schools in the country to provide them a platform for marketing and generate revenue in return.
I also take care of the Aspirants and achiever's meet that is arranged every year. Since it is a startup so there is a bit of involvement in everything like looking after the sales team as well.
Q2: You said you counsel a group of around 3 lakh students which is huge, how do you ensure all the queries are addressed?
Ans : Sir apart from the team of counsellors, even the full time faculties and 20+ group moderators also counsel the aspirants. Almost every year around 2000-3000 students converts top b-schools so they also help students who are starting. So it never becomes hectic for us, in fact we enjoy it a lot.
Q3: What are your contributions in the company.. How much the company progressed after you joined it.
Ans : Sir the company has progressed a lot. Comparing the total number of students when I joined in 2018 and 2019 it has increased by 30-40%.Even this year we have already crossed last year's mark in the first batch as well as the results have improved a lot. We are also planning some expansion into CRT programs at Engineering and Management colleges this year. The quality of our social platforms has also improved. Another major problem that I came across was regarding the logo of our company which doesn't read as iQuanta so we are working upon it.
Q4: How did you become a part of the company?
Ans: I started working for iQuanta from the third year of graduation as a doubt solver.
I participated in the Learn and Earn initiative by iQuanta where they asked serious aspirants to start solving doubts of aspirants and the one to finish 1000 doubts first will get internship certificates. So I finished 1000 doubts first among all the participants and after passing out got an offer from iQuanta to join as a Full time Business developer and Counsellor.
Q5 : You yourself haven't gone through any MBA or similar program so does it happen sometimes that you advise something wrong to the aspirants?
Ans : Mam , I counsel as per my knowledge. We have students in all the top B-Schools of India with whome we are in regular contact with. A counsellor who has been through MBA would also be knowing only 1 specialisation of a particular B-School out of 4 x 50 = 200 specialisations of different B-Schools. So we have better idea and we never counsel if we are not sure about a particular program or college, we research, discuss with team and then counsel them. Also we mostly suggest only Tier-2 B-Schools to the aspirants and all of them are good.
Q6: Describe yourself in 3 words.
Ans : I am honest, hardworking and optimistic.
Q7: How do you target students and sell the course?
Ans : We dont target any student, most of our students come to us through word of mouth, apart from that we just help students in our free group without any fees, if any one likes the approach, or content or doubt solving they enroll for our structured course.
(As I mentioned, the entire SCMHRD interview experience was based on my workex.)
Q8: Since you will be pursuing MBA so any Business subjects or anything related to business that you have already started studying??
Ans : No Sir. As of now I haven't started reading any such books.
Q9: How are you different from your competitors ?
Ans. We are different from them in a lot of ways. First being that they are product based and don't assist you with the course like how to proceed ..clear doubts, counsell like iQuanta does.
Q10: Since you belong to a coaching dedicated to help MBA aspirants, are you serious to pursue MBA or you are just here to take an advantage to check the process and share your SCMHRD interview experience and all?(with a smile) ?
Ans : I will surely share my strategies and SCMHRD interview experience to help others but in no case I am here to take any kind of advantage since I am only appearing for GEPIWAT of SIBM Pune and SCMHRD Pune.
Q11: Any International Achievements that you have?
Ans. No. But I have solved few doubts of Bangladeshi and Pakistani students on iQuanta forum, if that counts 😛
Panel : Ok Yogesh, here we have a case study for you, you have 1 minute to go through it and then you have to speak for about 1-2 mins on this.
The case study was regarding the problems that local cab drivers are facing in metro cities due to online cab services like UBER coz they provides better quality cabs and doorstep service. I had to find solutions to how local cab drivers can compete with UBER.
I started by saying that UBER has platform for booking and a good cab ride experience which makes all the difference, so local cab driver union can also develop a similar app taking it as a one time investment which will definitely help drivers to earn on daily base and tackle the doorstep service issue. Also uber has a major issue regarding the surge in price which increases according to rise in demand so local cab drivers can assure the public through advertisement that prices will always be fixed and there would be no cancellations which is a major issue with online cab rides.
Spoke crisp and clear with few more points.
Ok Yogesh, we had a very different kind of conversation with you.
All the best!!
Thankyou !!
Left the room by gently closing the door behind. I'd describe my SCMHRD interview experience as very light hearted and no such grilling was done.
Verdict : Converted SCMHRD – MBA
iQuanta's GDPI Course launched. Click on the link below to check out the details.